The creation of a Pokemon Trainer Club account can enable you to start playing Pokemon Go. Do you want to create a Pokémon Trainer Club account yourself? Then you came to the right place because we're about to show you step by step what you need to do to join them.
We will show you below some pictures on how you can sign up for a free user account on Pokemon.com using a desktop computer, but you can follow the same steps to register as a new member on all other devices (iOs & Android):
 1 

 Click here to create a new account

[button-red url="https://club.pokemon.com/us/pokemon-trainer-club/sign-up/" target="_blank" position="left"]Continue to the Pokemon Trainer Club sign up page[/button-red]
 2 

 When you arrive at the signup page, enter your birth of date and the country you live in

Click on 'Continue' when you're ready.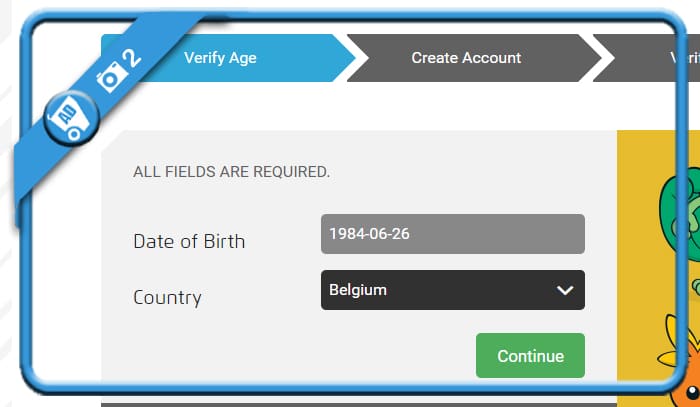 3 

 Fill in the fields
The username is the name you'll be using afterwards to sign in to your account => Check availability first
Type a password (2x) you want to sign in with
Enter your email address
Optionally you can make your Pokémon Trainer Club profile publicly (but that's not necessary)
Confirm that you accept the Pokemon.com Terms of Use.
Hit Continue when you're ready.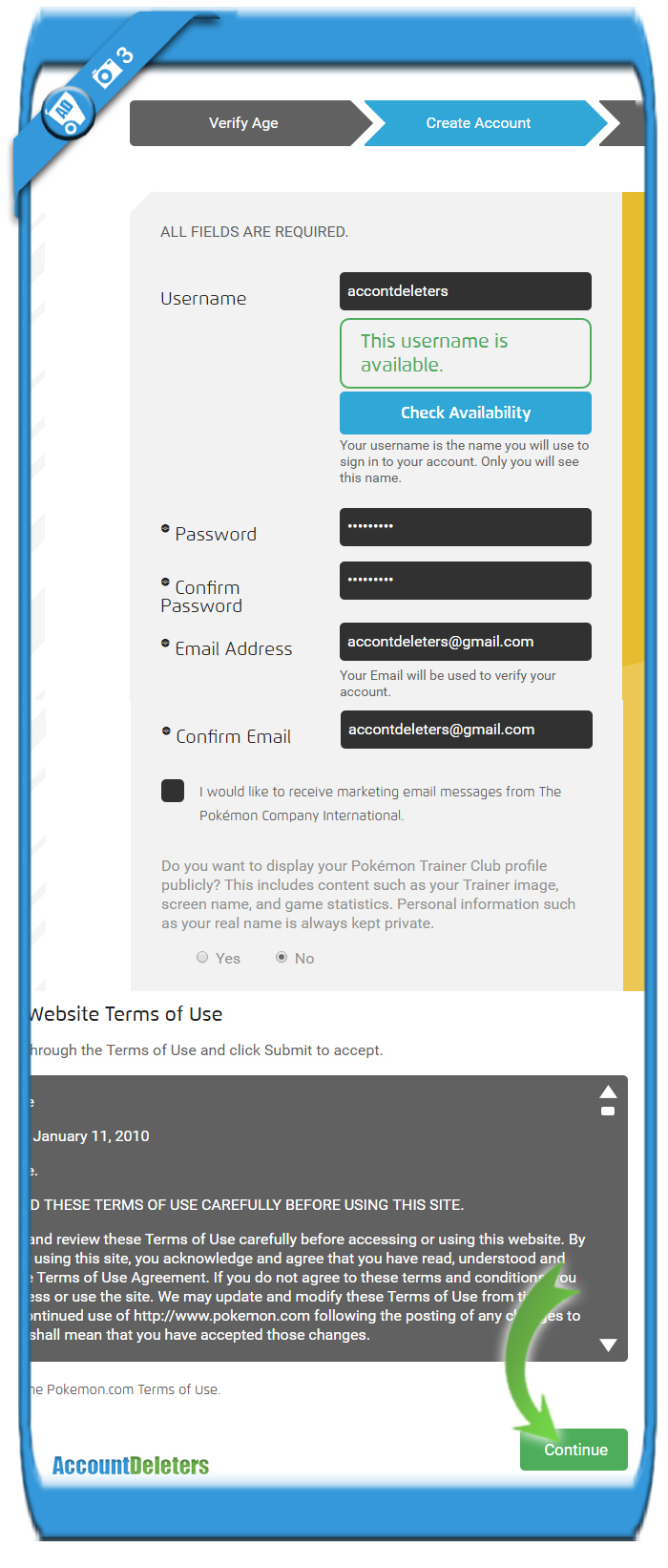 4 

 Your account has been created => Go to your email inbox to verify it

The link will only be active for 48 hours, so I would advise you to it immediately.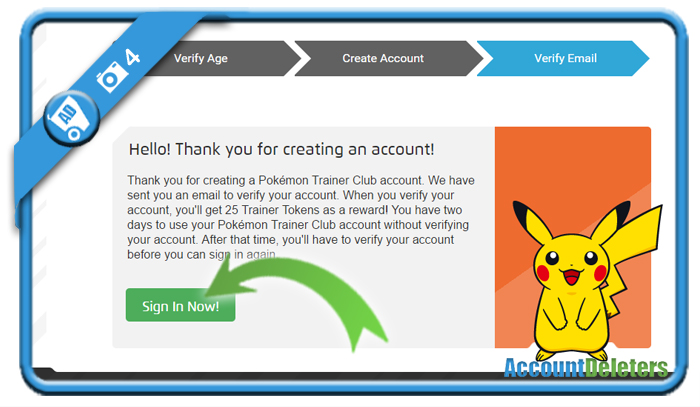 5 

 Click on 'Verify your email' in the email you just received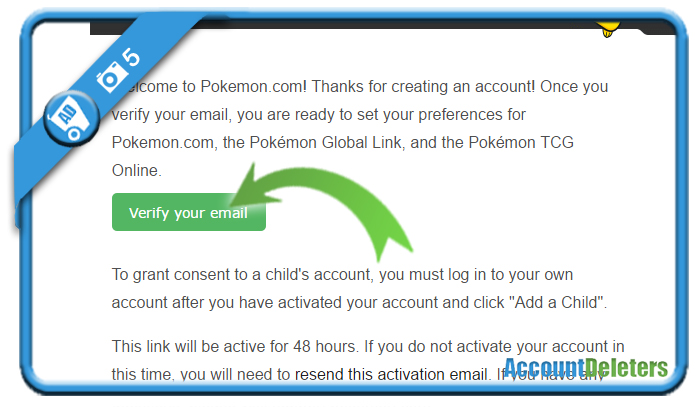 ✅ 

 Success: Your Pokemon Trainer Club account is now active

You can login to your account and you can also use it while you're signing up for a Pokemon Go account.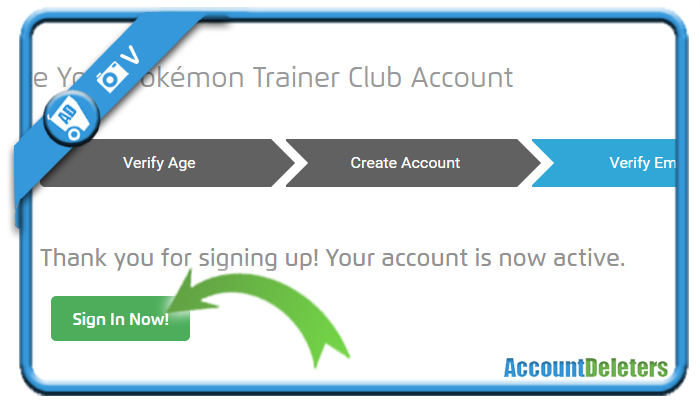 Source screenshots (& thanks to): pokemon.com