If you want to close a Yelp account, you can do that using a special removal page. We show below how we removed our Yelp account using a desktop computer:
 1 

 Open removal page

While you're logged in on Yelp, paste this url in your browser (or click the green button below): http://en.yelp.com/contact?topic=support&subtopic=close

Open Yelp removal page >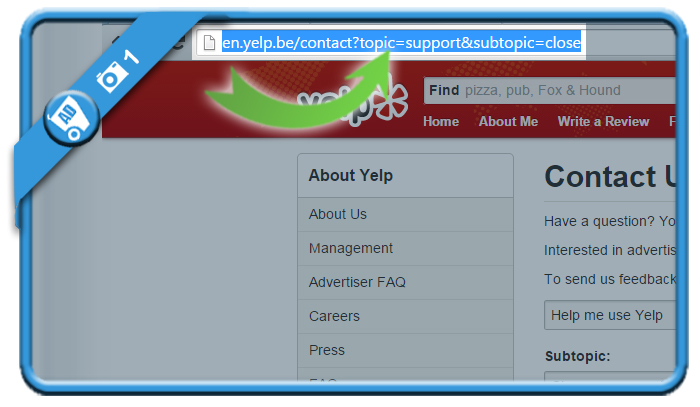 2 

 Subtopic: Close my account

will be automatically filled in for your. You just need to add a comment of why you want to remove the Yelp account (e.g. I'm not using it)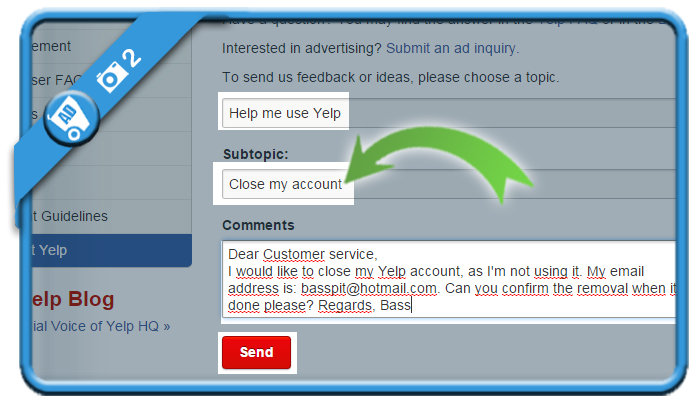 3 

 Confirmation

that a mail has been sent. You need to click on the link in this confirmation mail to remove the account.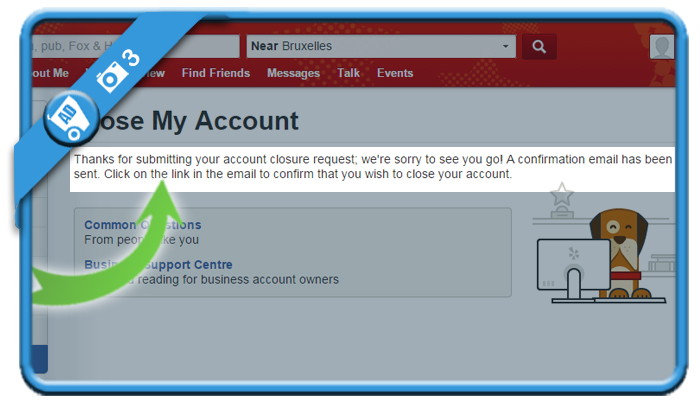 4 

 Open your mailbox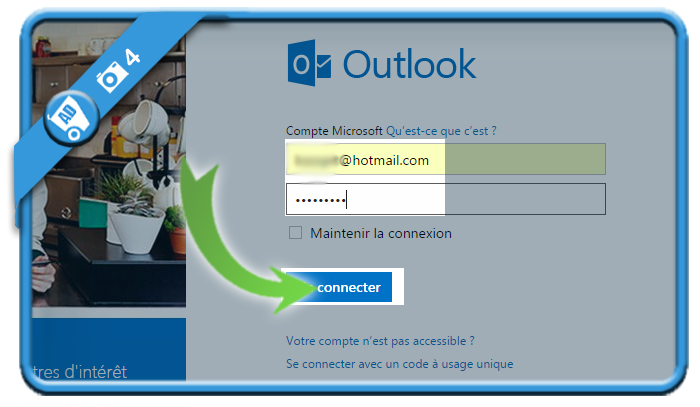 5 

 Yelp account closure confirmation request

is the title of the mail you've received now. Click on the blue link on the bottom of the mail to close the account.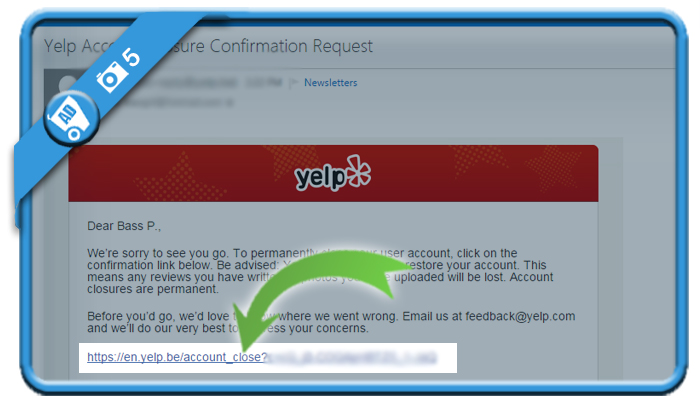 6 

 Are you sure?

Cllick again on the close account button on the landing page then.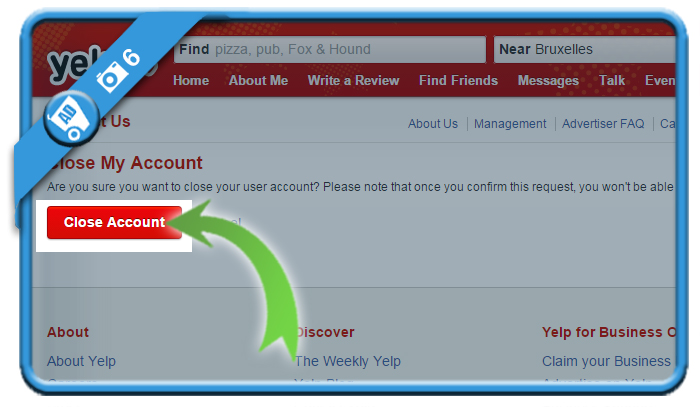 ✅ 

Result

Your Yelp user account has been closed. In some time your content will be deleted too.