Xing is a platform for people who want to extend their professional network. But if on day you want to close your profile, you can only do that using a special removal link.
I'll show you what you need to do to leave this platform on a desktop computer:
 1 

 Go to xing.com
 2 

 Login to your Xing account
 3 

 Paste the special removal URL* in your browser

(paste this url in your browser:) https://www.xing.com/app/user?op=cancel;sid=22877119.dbbe01

and press Enter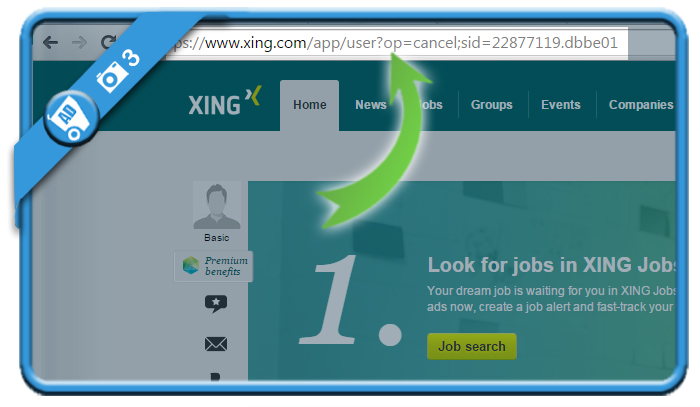 4 

 You'll land on the deletion page

Choos Next to continue the closing procedure.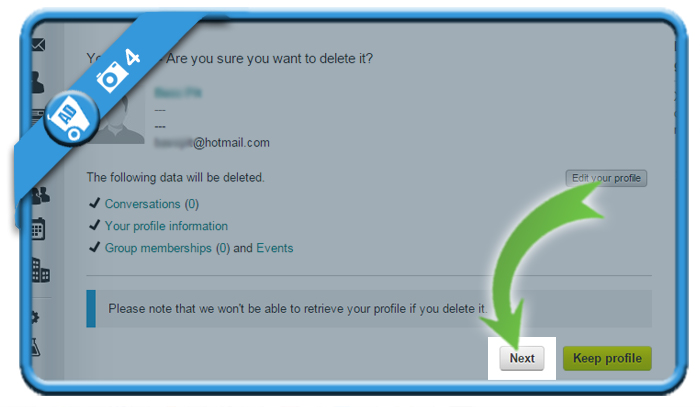 5 

 Final step – Indicate why you want to leave

and enter your password to identify yourself. You can now choose Delete profile.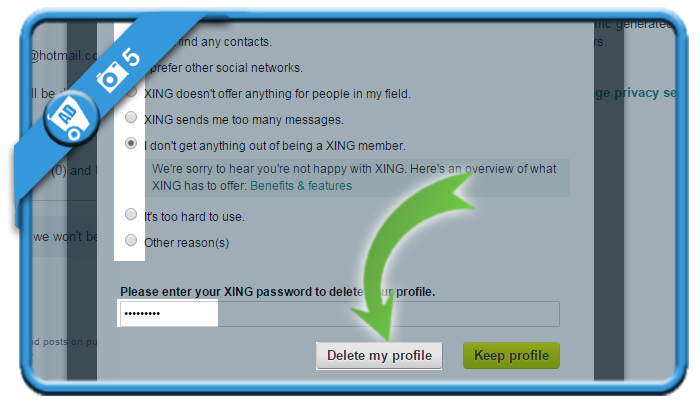 ✅ 

 Result

You will see a confirmation that your account has been removed.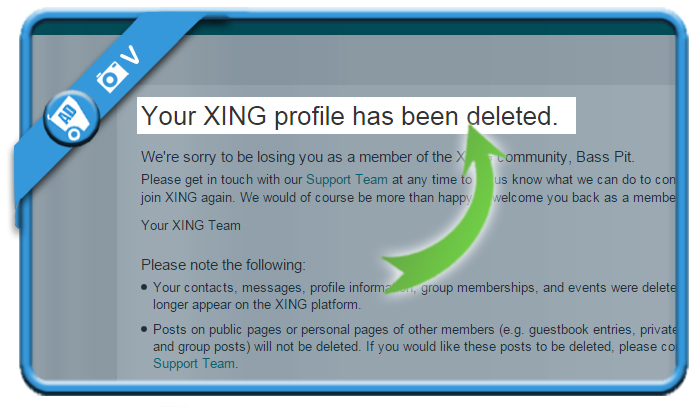 Source: https://www.xing.com/help/help-and-faq-2/general-stuff-55/xing-memberships-153/general-stuff-803/cancelling-your-xing-membership-185