An Ebates profile is one of the harder accounts to remove. The reason: There is no delete button and they don't explain in their privacy policy how to remove it. The only thing that works, is sending an email to the customer service:
 1 

 What's their e-mail address then?

Reading the terms of service on their website, you'll see that their current address is: [email protected]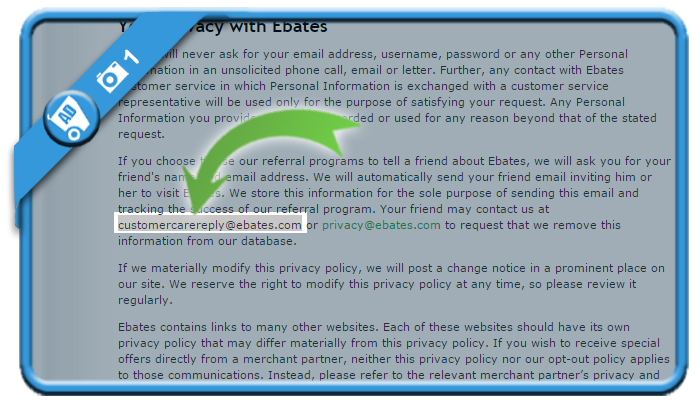 2 

 Write your e-mail

Subject: Remove my profile

Message: 

Dear Customer Service,

I want to request a removal of my account on your website, as I won't be using it anymore. 
The name the account is registered on is: [Insert it here]
The email address my account is associated with is:  [Insert it here]
Thanks in advance to confirm me the removal of my account.
Kind regards,
[Your name]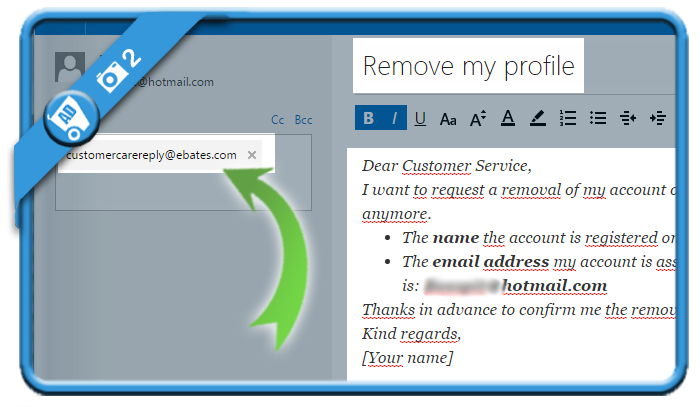 ✅ 

 Result

You will soon receive an answer from the customer support to inform you that your account has been closed.

Source screenshots (and thanks to): ebates.com