If you want to permanently remove your WordPress account, you'll notice 1 thing after a while: a wordpress account itself can never be deleted (it's for your own security).
BUT: If there are several admins on a WordPress blog (or if you create a dummy admin), he/she can delete your profile from the WordPress so you have nothing to do with it anymore.
We'll show you how it's done:
 1 

 Let the 2nd user (or dummy user you created) log in

by going to http://www.[yoursite].com/wp-login.php and entering the current username and password.
 2 

Users > All users

is what needs to be selected now in the WP dashboard menu.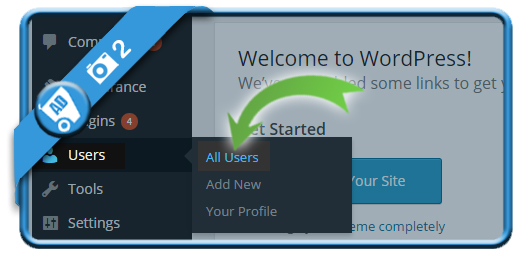 3 

Delete

You can't delete yourself when you're logged in, but a dummy or other user can click now on the Delete button.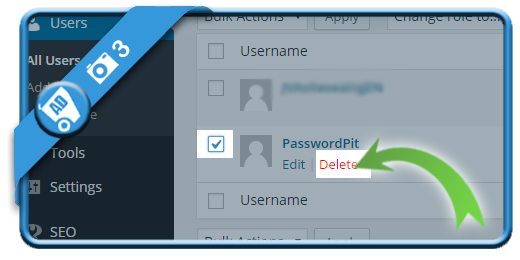 4 

Confirm deletion

but decide first whether your content should be kept on the blog or must be deleted with the account too.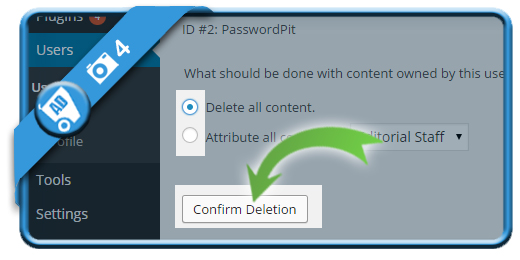 ✅ 

Result

The WordPress user is deleted from the platform.