Wattpad connects writers and stories all over the world. But if you're done reading, you might be looking for a solution to delete your Wattpad account. If that's the case: Just read on, because I'm about to explain how you can close your Wattpad account.
I'll show you below with pictures how I managed to permanently remove my profile using a desktop computer:
(Are you using a mobile phone? Please note that you can not remove your account in the app, but need to go to wattpad.com and follow the same steps as mentioned below)
 1 

 Go to wattpad.com
 2 

 Log in to your account

with your associated email address and password.
 3 

 Settings

is an option you will find after you've clicked on your picture in the right top corner.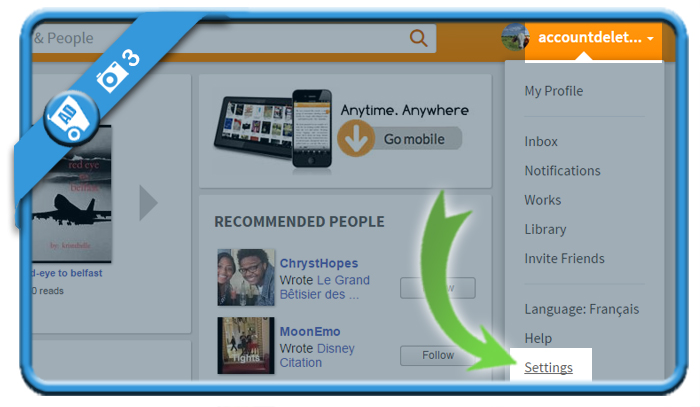 4 

Look for the close account button

It's a small grey button that's very hard to find on the right side at the bottom of the Settings page.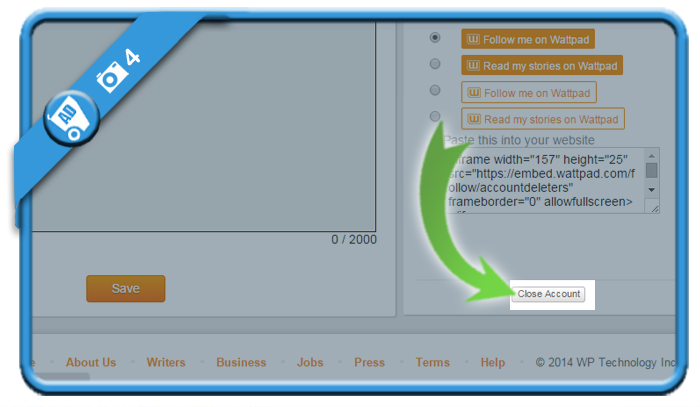 5 

Confirm the account removal

with the Close account button. But first you need to tell them why you're leaving and confirm your password.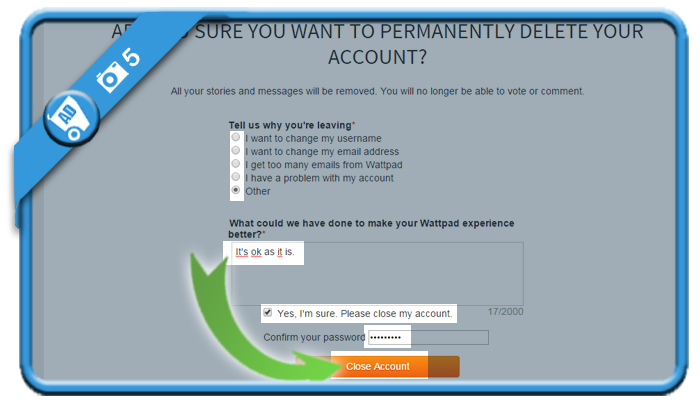 ✅ 

 Congratulations

Your account has now been removed and you will be redirect to the homepage.