If you want to remove your account on Walmart.com, the American retail chain of hypermarkets and stores, you'll see in this manual that you can easily do that by contacting the customer support team.
I'll show you below some pictures on how I managed to delete my profile using a desktop computer.
Mark the checkbox "Using walmart.com" and click on Email Walmart.com.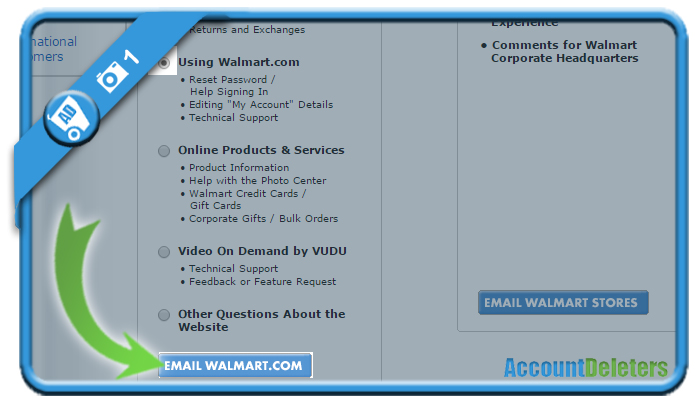 2 

 Please Help me with: My account > Changing my personal details

and enter your removal request in the message field (e.g.):

Dear customer support,

Can you please delete my account? The reason is just that I prefer to buy in the Walmart stores instead of online so I won't be using my account anymore.

Email address associated with the account: (your email address)

Kind regards,

(your name)

=> Click on Submit when you're ready.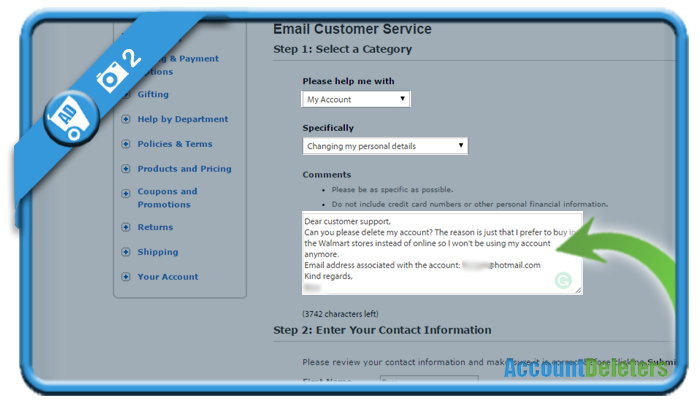 3 

 Confirm by clicking on Send my email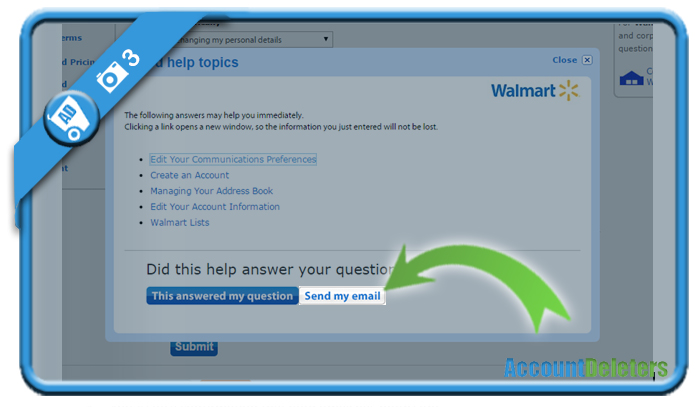 ✅ 

 Result

1 hour later (yes they seem to be very fast) I received an email from the Walmart customer care team. In the email, they confirmed me that my account had been deleted, but it might take up to a few days for these changes to have an effect in their system.

Well done Walmart, that's what we call "taking care of your customers".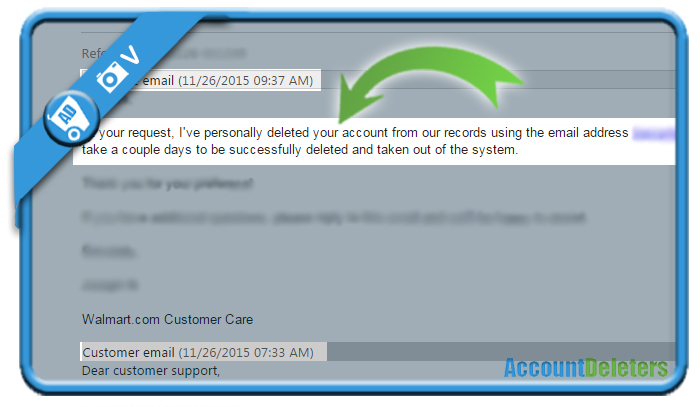 *Source (& thanks to): walmart.com