If you want to remove your Instagram account in no time, you came to the right place! All you need to do is follow the instructions below:
 1 

 Go to Instagram.com

and click on the Log in button.

[button-green url="http://www.instagram.com" target="_blank" position="left"] Go to Instagram.com > [/button-green]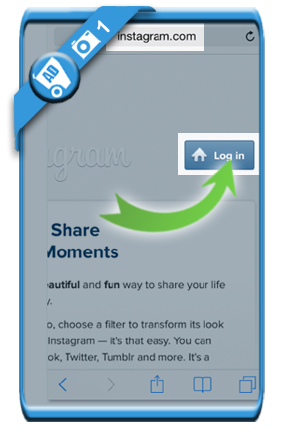 2 

 Enter your username and password

and click on Log in.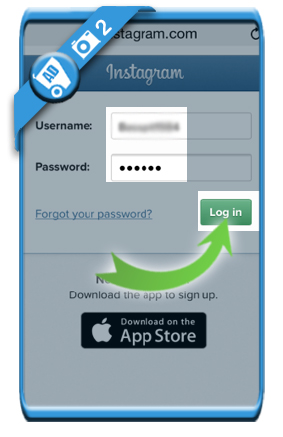 3 

 Edit profile

is an option that pops up when you click on the picture icon now in the upper right corner.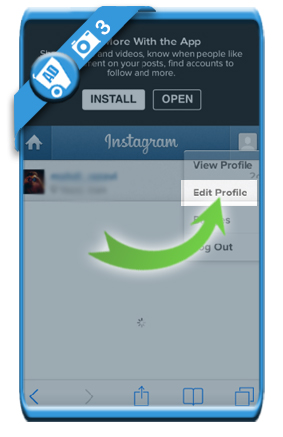 4 

 I'd like to delete my account

is a small, blue link you'll find when you scroll down to the bottom of the page now.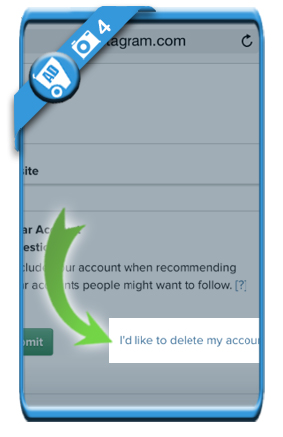 5 

 Permanently deactivate my account

is the button you need to click. First enter your password to check your identity.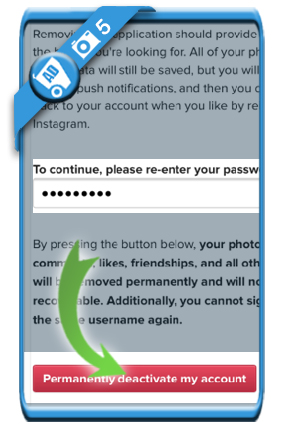 6 

 Press OK

to confirm that you want to close your Instagram account.
 ✅ 

Result

Your account will be deleted immediately.