It's impossible to find a Remove profile button in the Settings page of your Vudu account that will do the trick. But how are you supposed to close your account then?
Well in the end, I managed to close my account. I'll show you how I did it:
 1 

 Where to begin?

Reading the Terms Of Service, they refer to their FAQ page to learn more about how to cancel your account. Ironically, when you read the FAQ, it's nowhere mentionned.

But what I did find in the Terms of service is the email address of the customer support, so we're going to contact them, asking them to close my profile.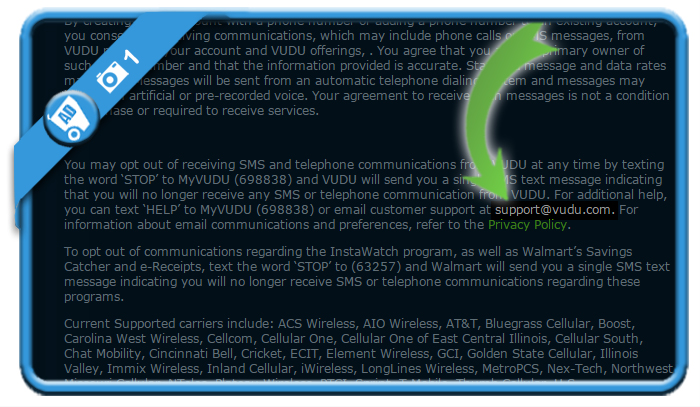 2 

 Write your e-mail

To: support(at)vudu.com

Subject: Remove my profile

Message: 

Dear Customer Service,

I want to request a removal of my account on your website, as I won't be using it anymore. 
The name the account is registered on is: [Insert it here]
The email address my account is associated with is:  [Insert it here]
Thanks in advance to confirm me the removal of my account.
Kind regards,
[Your name]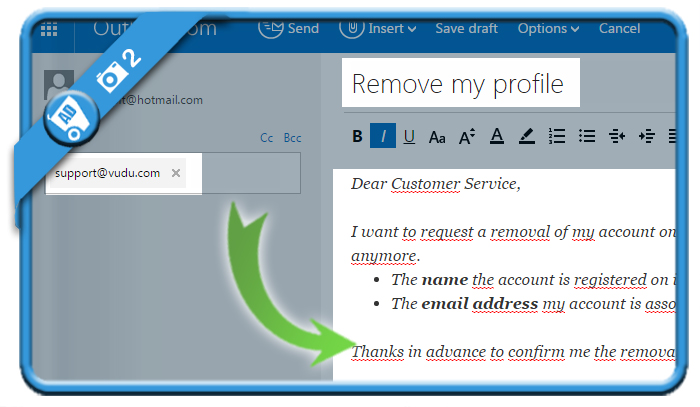 ✅ 

 Result

In my case the customer service replied me within a day, confirming me the account was removed.

Source screenshots (and thanks to): vudu.com