If you want to close your account on Voxox, a mobile app to call and send messages for free, you'll see in this manual that you'll need to use a very special method to get your account closed.
Believe it or not, but the only way to remove your Voxox account, is by posting a message in the Voxox help community. The Voxox support team follows up these messages, picks out the requests for closure and will send an email to finalise the removal.
I'll show you some pictures below on how I managed to permanently remove my profile step by step: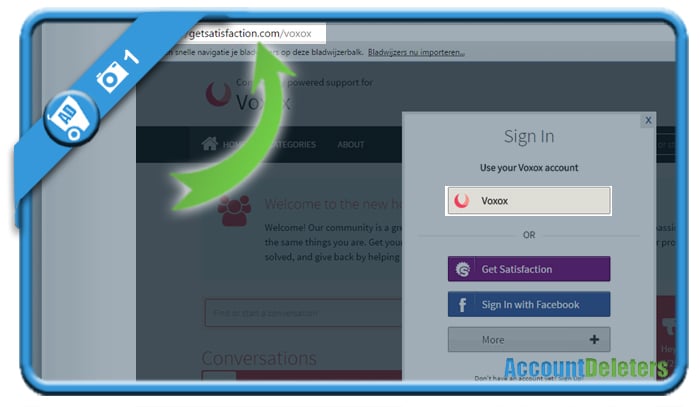 2 

 Click on New post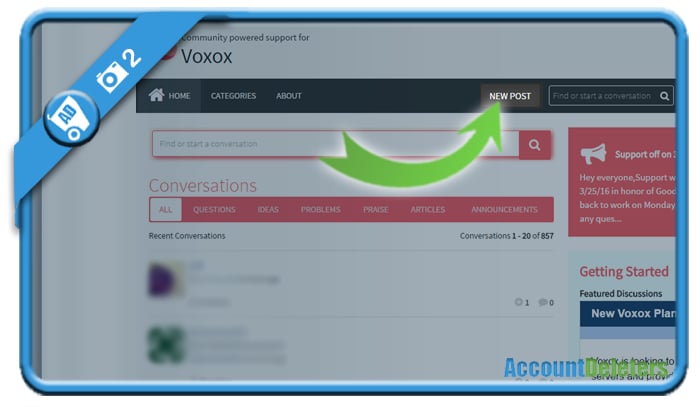 3 

 Enter a subject (e.g. request to delete my account)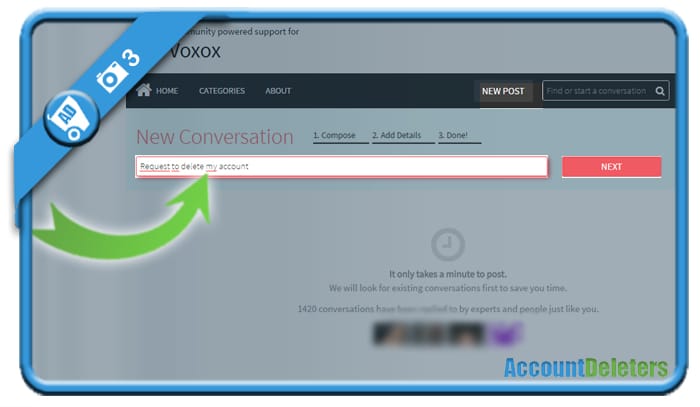 4 

 Select: Post with this title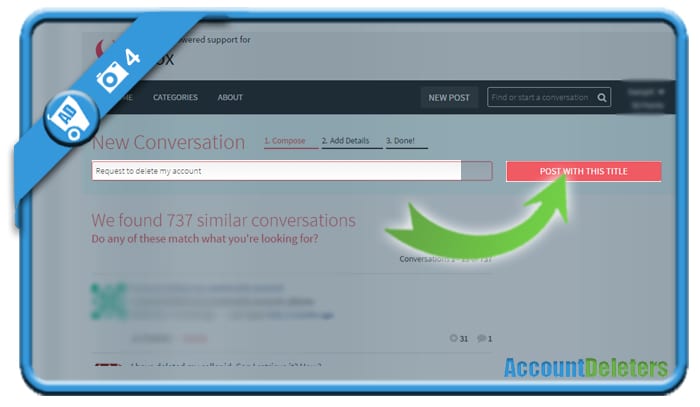 5 

 Ask them to remove your profile > example of a correct removal request:

Dear Voxox customer support team,

can you please and remove my Voxox account?

My associated email address: (fill in your email)

My Voxox ID: (fill in your Voxox username)

Kind regards,

(your name)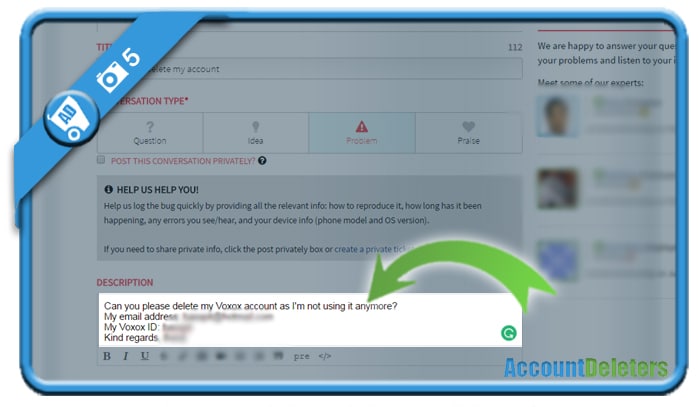 6 

 Your request has now been posted, the support will take care of it

Attention: Keep in mind that it may take up to 2 or 3 days before they will send you an email.
 V 

 Result > Their feedback

You'll receive an email from the Voxox support team. In my case, my message was answered after 3 days.

They'll ask you in this email to confirm that you really want to delete your account (they need of course to ask you this by email due to security reasons)

All you need to do to finalise the closure, is reply on their message and say: "Yes, you can close my account".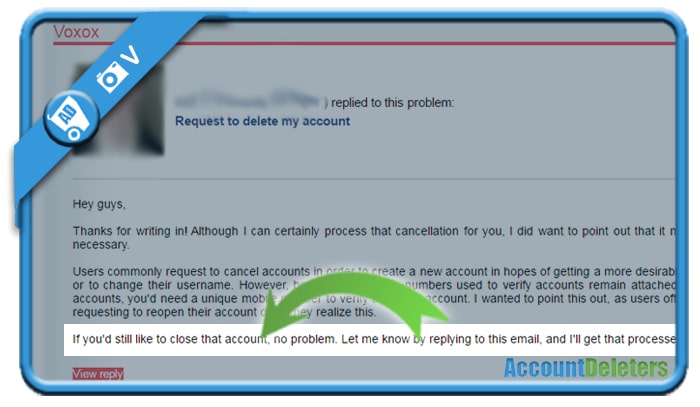 *Source (& thanks to): voxox.com & getsatisfaction.com