Vimeo is a place to upload or watch a video. But if you want to close your profile, you can do that in the account settings.
I'll show you what you need to do to leave this platform on a desktop computer:
 1 

 Go to Vimeo.com

and log in to your account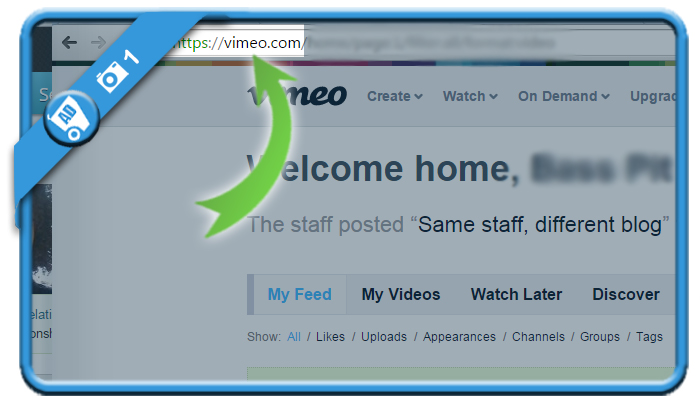 2 

 Choose "Account Settings"

you can find this option after clicking on the circle in the right top corner.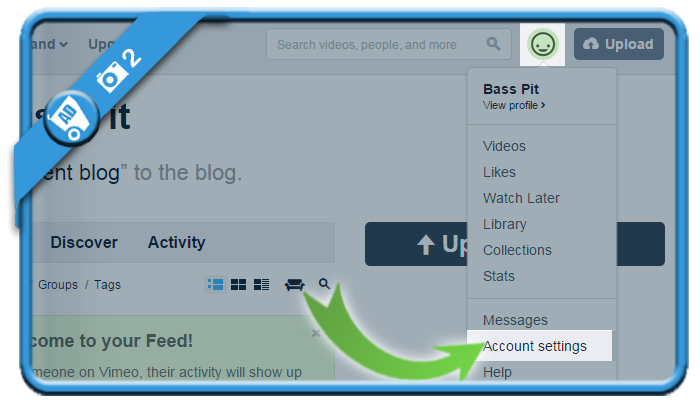 3 

 Delete your account?

is a small link that you'll notice in the phrase under Account Status: "Your account is currently active. Do you want to delete your account?".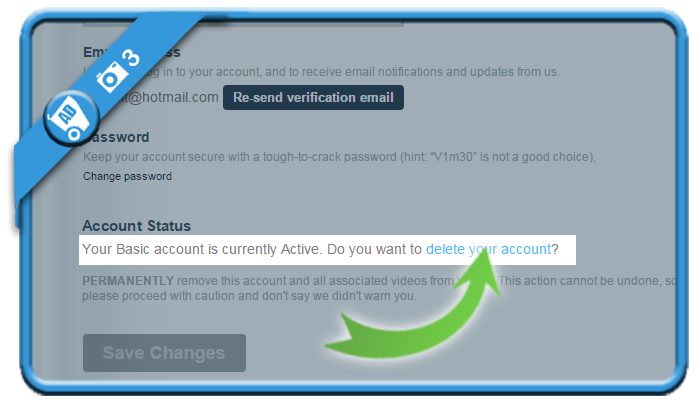 4 

 Enter your password and confirm

But know that once you delete your account, all of your videos, likes, and comments will disappear from the face of the Internet.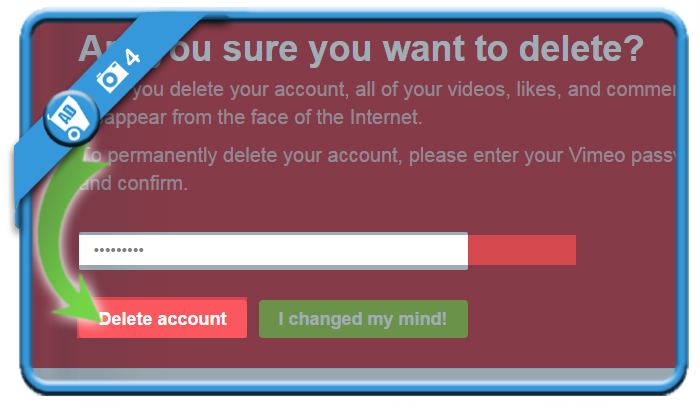 ✅ 

 Result

You will see a confirmation that your account has succesfully been closed.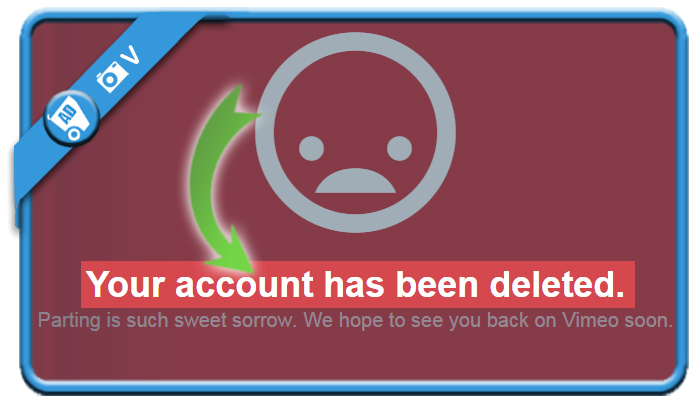 Source (= screenshots taken from): Vimeo.com