If you want to close your account on USPS, the website of the United States Postal Service, you'll see in this manual that you can only do that by contacting the customer support team.
Actually there are 2 options to close an account:
Telephone: Call their Customer Care Center at 1-800-ASK-USPS (800-275-8777)
Email: Go to https://prd2faq.usps.com/faq/iq/usps/request.do?forward=emailUs and create a support ticket
We'll continue this article, using the second method. I'll show you some pictures below on how I managed to permanently remove my profile using a desktop computer: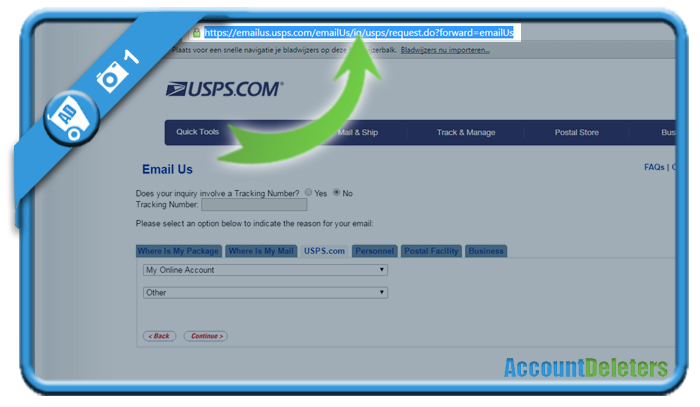 2 

 Select USP.com > My online account > Other > Continue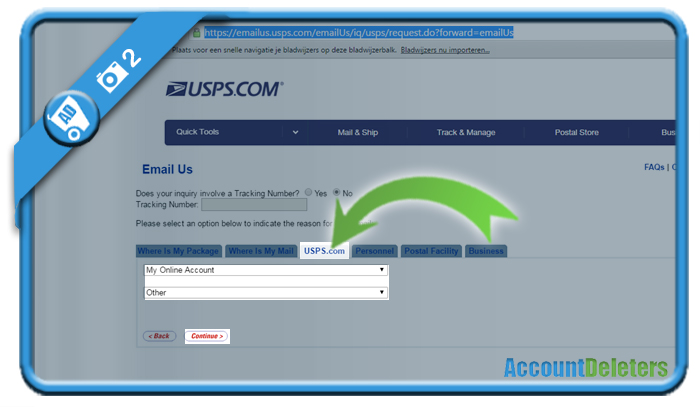 3 

 Fill in your username and the removal request in the Additional information field

A removal request in the additional information field can look like this:

Dear USPS support team,

I would like to close my USPS account because (e.g. I've not been using it anymore lately). Can you please delete it for me? 

Kind regards,

(your name)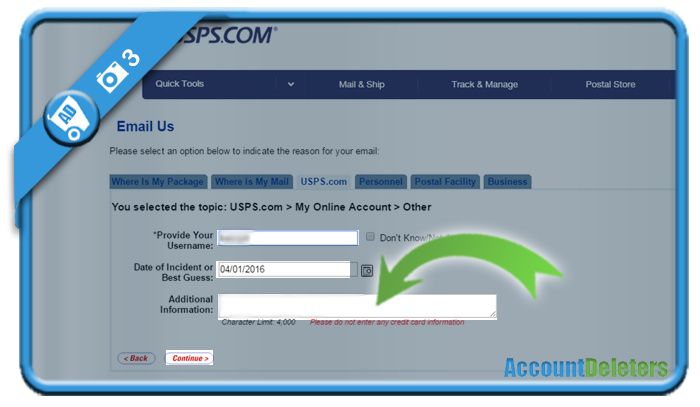 4 

 Fill in your personal details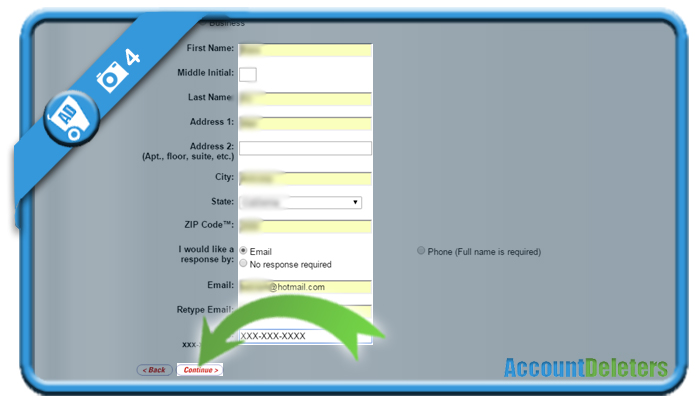 5 

 Review the message and submit it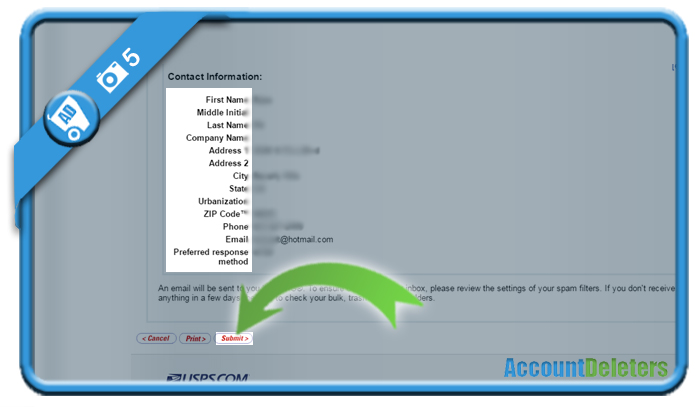 V 

 Result

You'll receive very shortly (they answered me within 5 minutes!) an answer from the USPS customer support team. They told me that they can deactivate and close the account, but to be able to do so, they might ask you some personal questions to verify your identity.

Once you've answered these correctly, they'll be able to remove your account. Mission accomplished!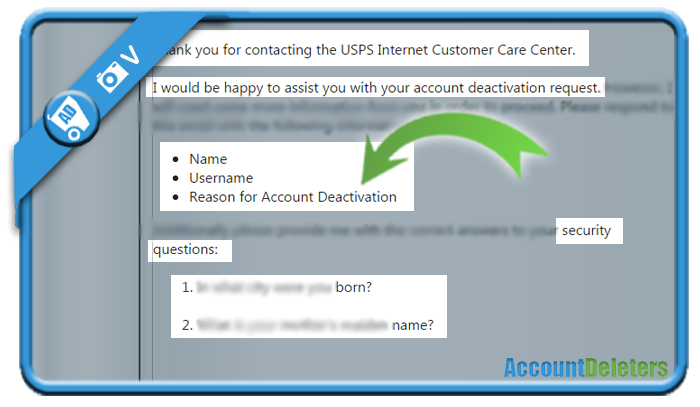 *Source (& thanks to): usps.com