Honestly: It wasn't easy to find a solution to close my TurboTax account, especially because they don't say anything about it on their website, but thanks to one of our visitors I found an answer to my question.
 1 

 What you will need to do

Call: You can only deactivate and delete your TurboTax by calling in to one of their agents and verify your identity. Their agents will be able to find your information linked to an account you've entered it on, and submit a request to have it closed.

Or at least, that's the answer one of our visitors received by email from someone of the TurboTax Privacy and Security team > Screenshot below. I owe them many thanks for helping me out on this one.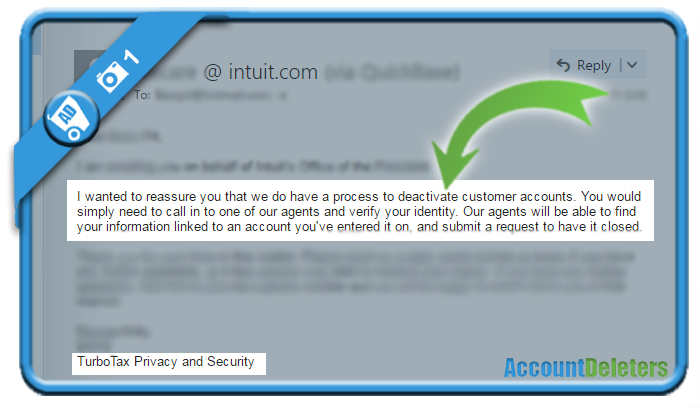 2 

 Okay, but how to call an agent?

The easiest way I found is to go to https://support.turbotax.intuit.com/contact/#/call

When you arrive on that page, you need to enter:
Your name
Your email address
Your phone number
Your question (e.g. I want to close my account)
=> Hit Get phone number when you've done that
 V 

 Result

A phone number and ticket ID will now appear at the same time. All you need to do now is call the number on the screen and tell them you want to remove your TurboTax account. They will help you further.

Note: Keep the support ID n° close, as they might ask you for it during the call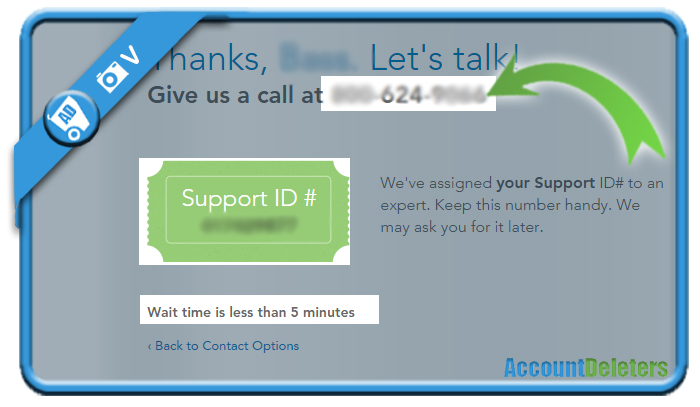 *Source (& thanks to): turbotax.com