Twoo became in a short notice the biggest dating site in the world. But can you think of a reason to remove your account?
In that case we're here to help you to close your Twoo profile, here's what you need to do:
 1 

 Log in to your account and select Profile in the upper right corner

Then choose Settings in the menu that drops down.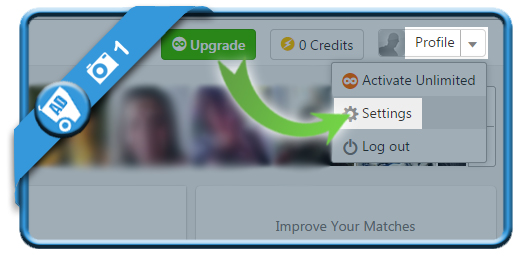 2 

 Account > Edit

is what you need to look for now.

Note: Our current status is Active, but we want of course to deactivate it!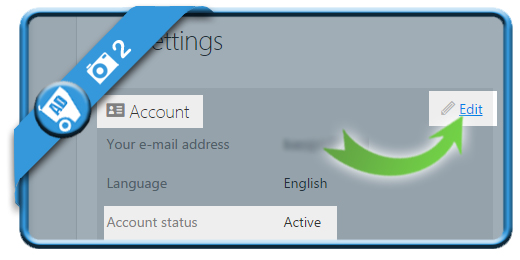 3 

 Delete account

is a grey link that appears now next to Account status. That's the one we need.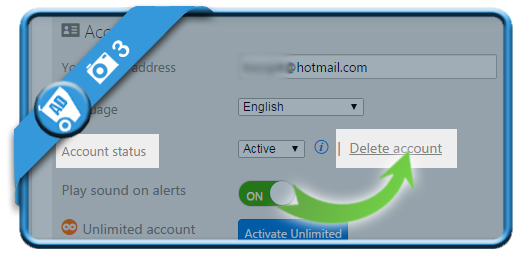 4 

 Continue deleting your profile

is the link you need to look for now if you want to permanently remove your Twoo account. Don't let the buttons Hide and Reset distract you.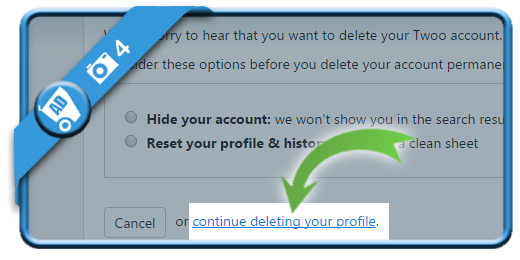 5 

 Delete your account

after entering your password and indicating a reason for removal.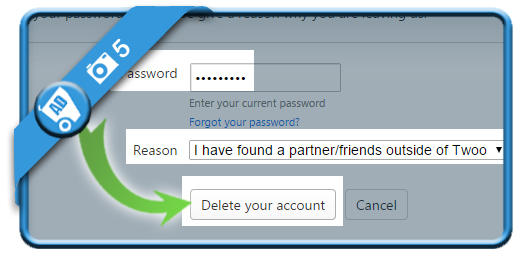 6 

 Ignore the last minute offer from Twoo

by scrolling down and clicking once again on the delete button.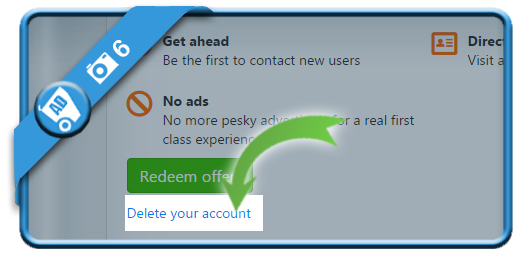 ✅ 

Result

Your Twoo account is now permanently closed.

As suggested in the comments below, it's a good idea to delete your cookies when you've completed the procedure. Otherwise your computer might automatically make an attempt to log you in again.
Source (& thanks to): twoo.com