If you want to close your account on Coursera, known for its free online courses and classes, you'll see in this manual that you can only do that by contacting the customer support team.
We'll continue this article, demonstrating what you need to do exactly. I'll show you some pictures below on how I managed to permanently remove my profile using a desktop computer.
To delete your account, you need to send a message using the Coursera Help center: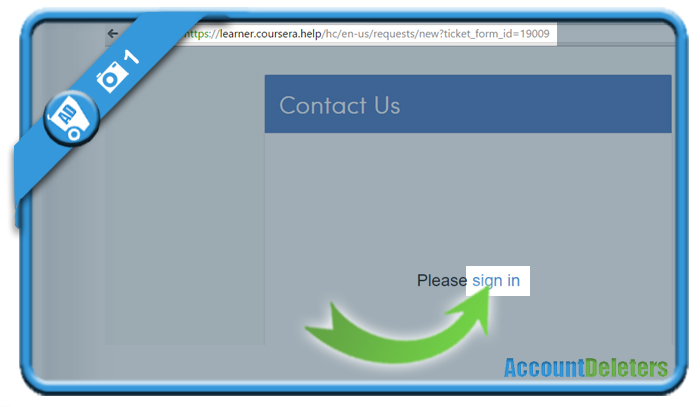 2 

 Enter your email address and password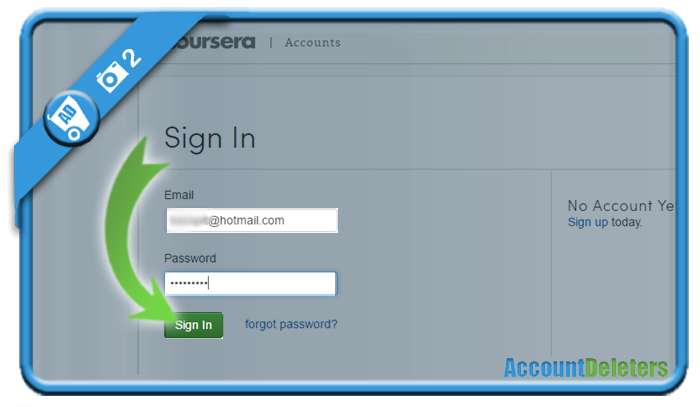 3 

 Choose: I have a problem with My account  > More information: I want to deactivate my account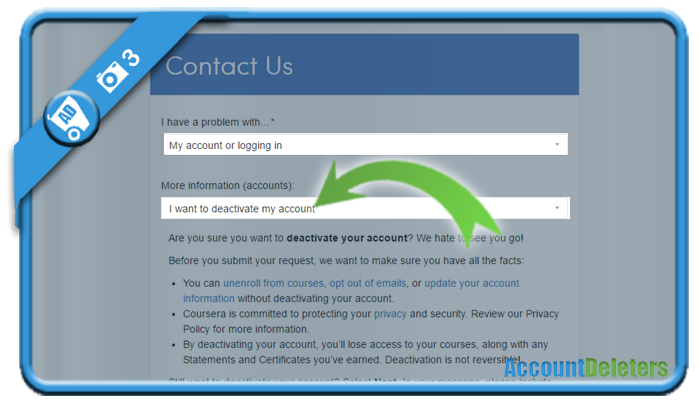 4 

 Scroll down and choose I still need help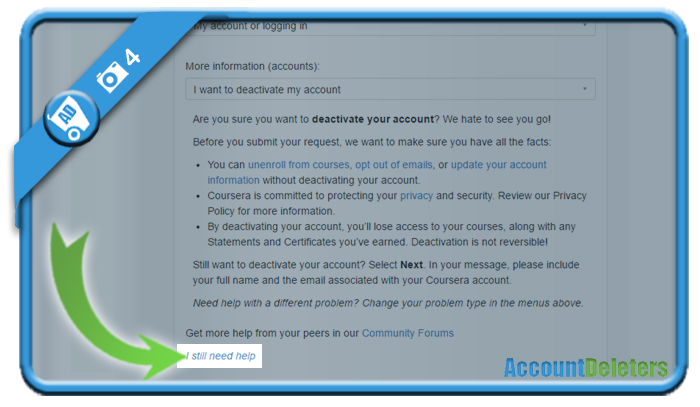 5 

Fill in the Message field and click on Submit => Support case created

Your message could for example be like this:

Dear customer service team,

I have a Coursera account, but I would like to delete it because I'm not using it anymore.

Details of my account:

Associated email address: (fill in your email address)

Can you please close and remove this account?

Kind regards,

(your name)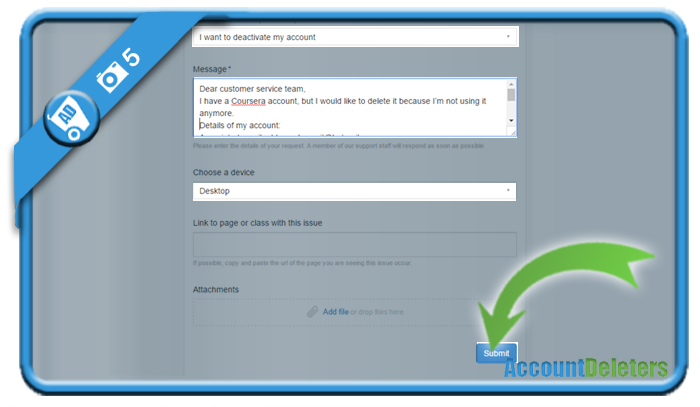 V 

 Result

You'll receive an answer from the Coursera (a few hours later in my case).

They'll inform you that your account will be closed within 1 or 2 business days.

Note: In the email they also explain what a permanent removal will mean. If you want to undo the removal, you need to reply on their email as soon as possible.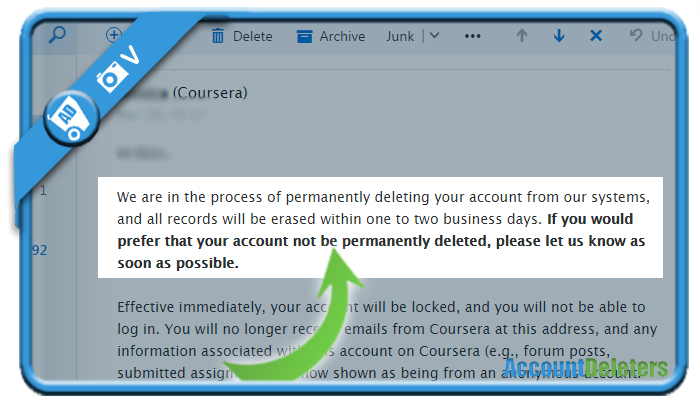 *Source (& thanks to): coursera.org