If you want to remove your account on TripIt, an online travel and trip planner, you'll see in this manual that you can easily do that in the settings of your account.
I'll show you below some pictures on how I managed to delete my profile using a desktop computer.
 1 

 Go to tripit.com and sign in to your account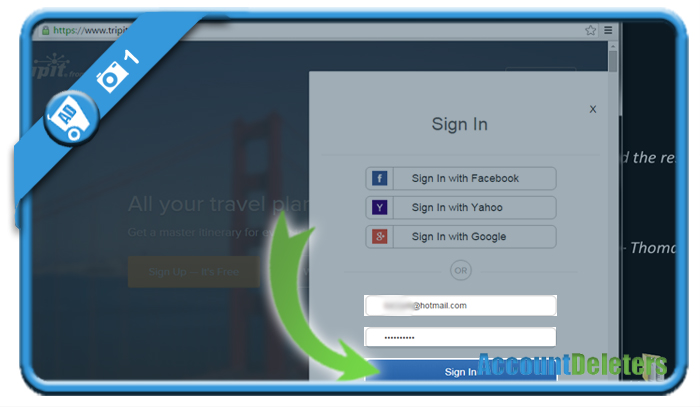 2 

 Click on your name in the upper right corner and select Settings
 3 

 Scroll down the settings page

and you'll notice a link: Close your account.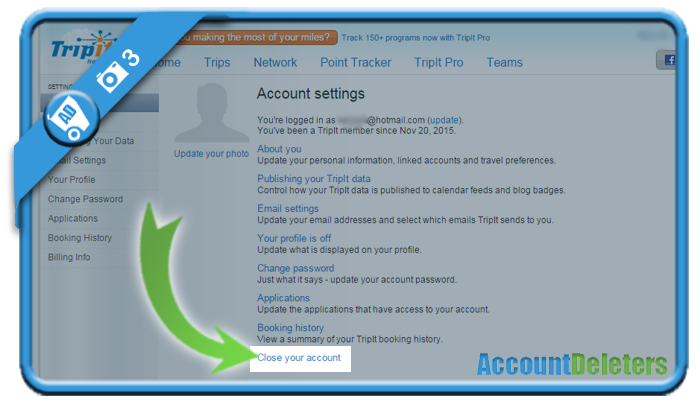 4 

 Hit the Close your account button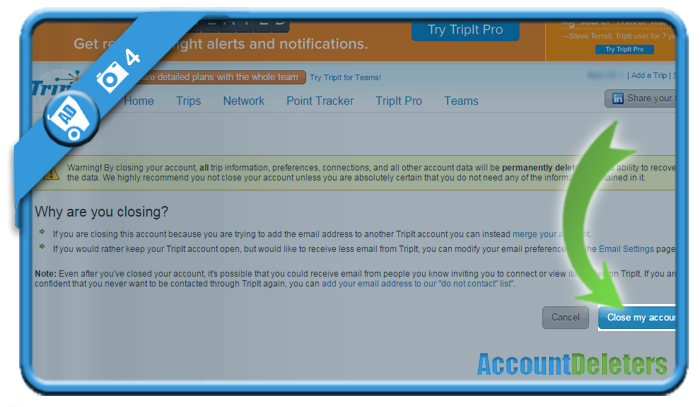 5 

 Confirm that you want to delete your account

if you're sure that you want to permanently cancel your account and remove all your data in the account (Warning: they can not be recovered anymore afterwards)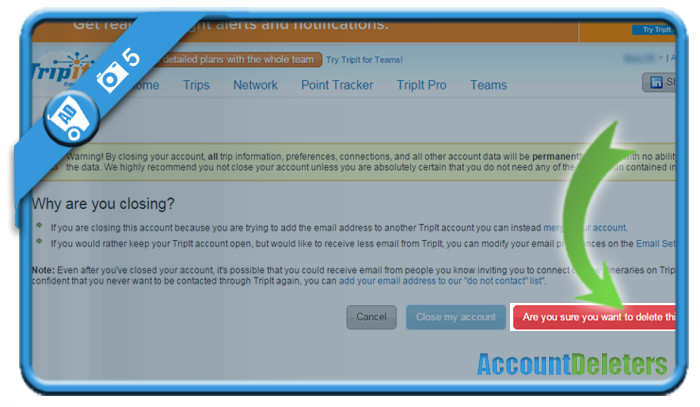 ✅ 

 Result

A message will appear:
Thanks for trying TripIt. Your account is now closed. Your trip information, preferences, connections, and all other account data have been deleted.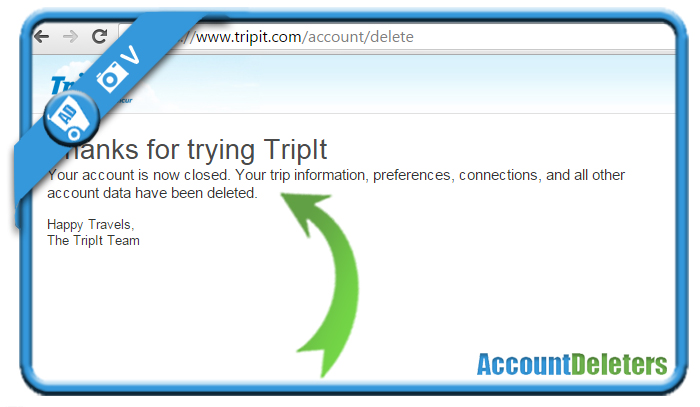 *Source (& thanks to): tripit.com