Heywire is a text messaging app. But when you're done using it, you might be considering to close your account. In that case: Don't look further, because I'm about to explain how you can do that by uninstalling the app and waiting for 30 days.
I'll show you below with pictures how I managed to remove my profile using the iPhone app (but steps remain the same for the Android app):
 1 

 Because I didn't find a delete button in their app

I started looking on Heywire.com for a solution to remove my account. On their FAQ (http://www.heywire.com/help/Welcome%20to%20HeyWire%20Free%20Texting/account_manage) I found a page where they say that they don't delete numbers, but that you need to remove the app. So that's what we're going to do in the next step.
 2 

 Take your mobile device and go to the Heywire app

=> Iphone: hold down the Heywire icon until all the icons begin to jiggle => Tap 'X'
=> Android: Go to settings > apps > list of all apps > choose Heywire => Tap 'uninstall'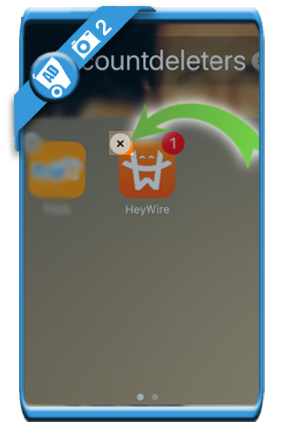 3 

 Confirm

that you want to delete the app and all of its data.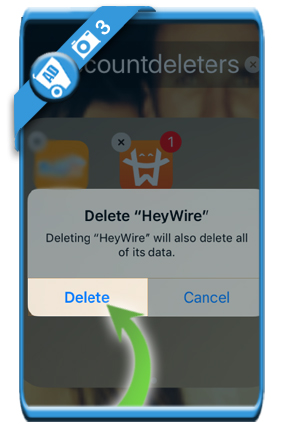 ✅ 

 Result

30 days after the removal of the app, your account will be deleted and permanently closed.

Source screenshots (& thanks to): Heywire app for iOs