The Knot is a online community for people who are planning a wedding and are looking for inspiration. But if you have an account on their website and you had your wedding in meantime, you might be looking for a solution to close account on their website. In that case: we're here to help.  You'll notice in this manual that you can easily remove your profile in the Settings page of your account.
I'll show you below how you can delete a profile using a desktop computer:
 1 

 Open TheKnot.com and sign in to your account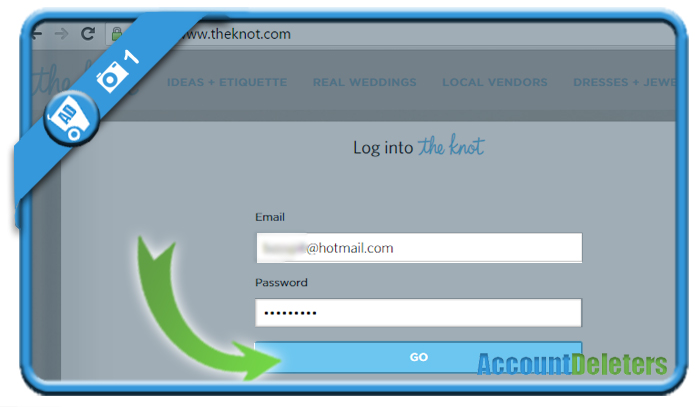 2 

 Select Account settings in the left menu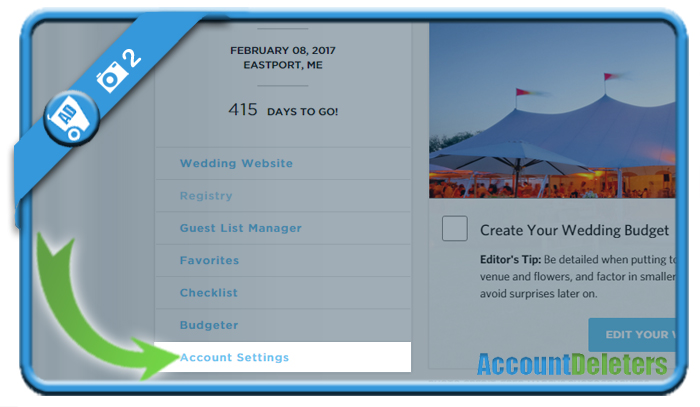 3 

 Choose Account management
 4 

 Scroll down and you'll see: Did your plans change? Delete account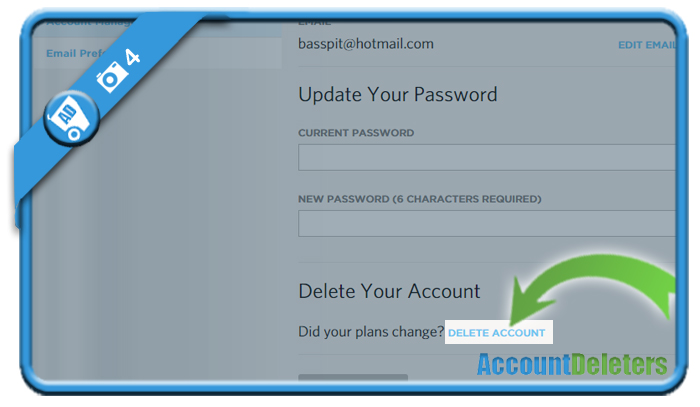 5 

 Confirm that you're sure you want to remove the account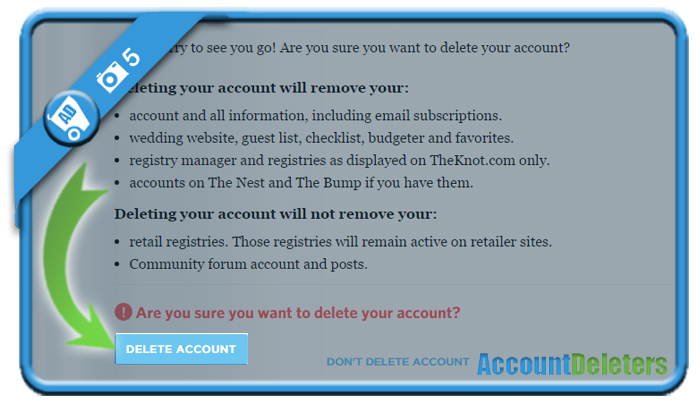 ✅ 

 Result

Your account has successfully been closed (but it might take 3-5 business days for your account to be completely removed from the site).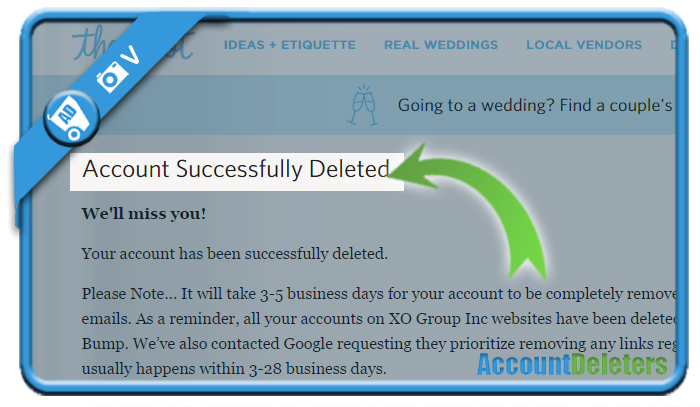 *Source (& thanks to): theknot.com