TheAdultHub is a popular website for people who're looking for a flirt, date or relationship. But if you're thinking about closing your account on their website and you don't know where to begin, we're here to help and facilitate that process for you.
As you can see on the Membership page, there are 3 ways to delete your account:
Calling customer support
Having an online chat
Submitting a ticket
We'll show how you can remove your profile using the support ticket:
 1 

 Go to theadulthub.com and sign in to your account
 2 

 Click on the gear wheel in the upper right corner and select Helpdesk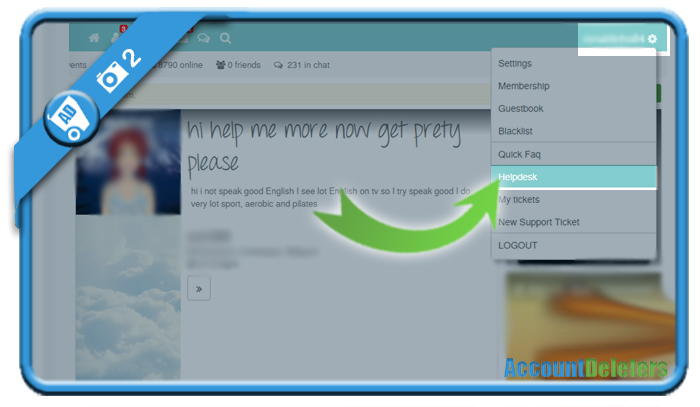 3 

 You'll arrive in the Helpdesk form. Fill it in
Choose as Category: Profile issue – delete
Message (example):
Dear customer care team,
I have an account on theadulthub.com, but I would like to delete it because I'm in a relationship now.
Theadulthub username: (your username)
Linked email address: (your email address)
Can you please remove this account?
Kind regards,
(your name)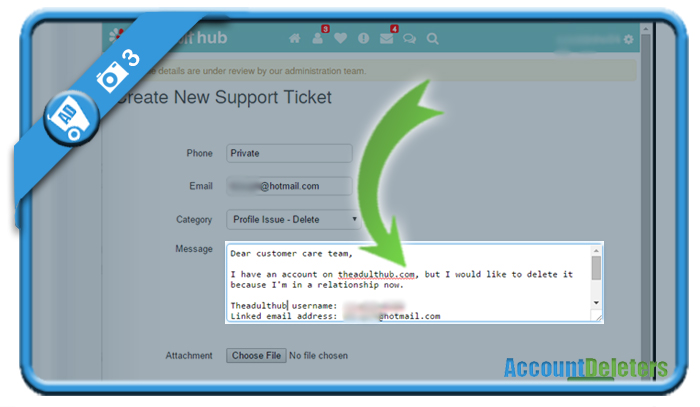 ✅ 

 Result

A few hours after my message, I received a very fast answer to my request for closure in my mailbox.

As you can see in the screenshot below, you'll receive an email:
Profile removed > Your profile has been closed, we're sorry to see you go.
*Source (& thanks to): theadulthub.com