TextPlus is a free call and text application. But when you're done calling or texting with it, you might be considering to close your account. In that case: Don't look further, because I'm about to explain how you can remove it correctly, based on direct instructions from their support team.
I'll show you below with pictures how I managed to remove my profile using the iPhone app (but steps remain the same for the Android app):
 1 

 Asking the textPlus support team how to delete an account

They were very clear in their answer: "Your account will automatically be deactivated over time per our existing reclaim policies once you log out of the app.(Your phone number will be reclaimed after a few weeks of inactivity.)

Hint from the support: You can accelerate the process by manually deleting your email address or phone number => to do this, go to Menu > My profile > You can change your name, mobile number and email address here.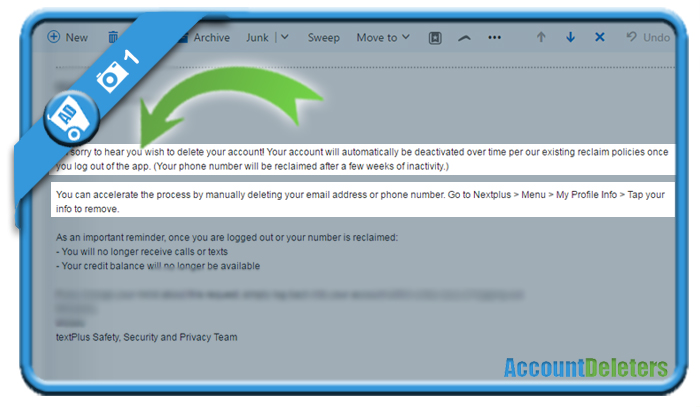 2 

 So to start the removal process: open the app, go to the menu page and choose 'Settings'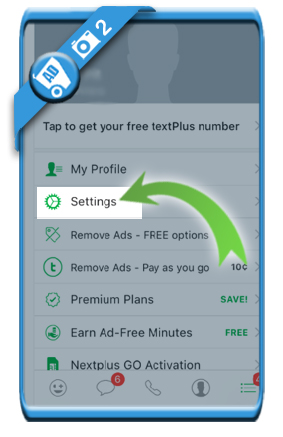 3 

 Scroll down in Settings and choose the option at the bottom: Sign out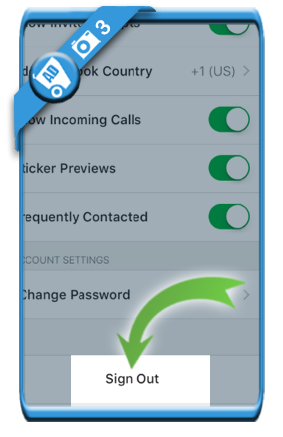 4 

 Confirm that you're sure => Choose Sign out

if you sign out, you will no longer receive textPlus messages or calls on this device.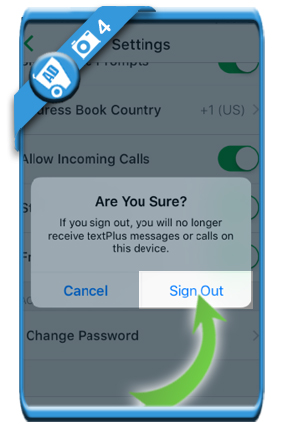 ✅ 

 Result

Now that you're signed out, your account will be completely deleted in a few weeks.

Advice: I would like to advise you to remove the app, so that you're not tempted to log in again. Reason: If you log in again, your account will be re-activated and the whole process starts again.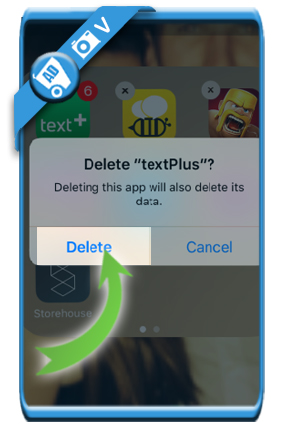 Source screenshots (& thanks to): textPlus support team & their app for iOs