Instamessage allows you to send private messages to anyone you like on Instagram. But when you're done using it or had a bad experience, you might be considering to close your account. In that case: Don't look further, because I'm about to explain how you can delete your account using a special removal link.
I'll show you some pictures below on how I managed to remove my profile using a desktop pc + the iphone app (but steps remain the same for the Android app):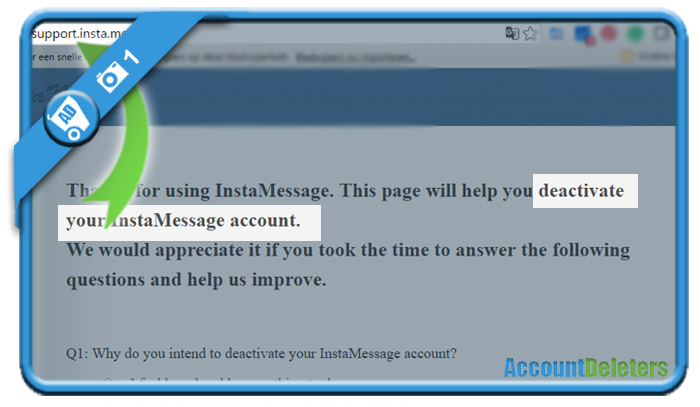 2 

 Hit the grey button at the bottom of the page 'Submit and deactivate your account'

After you've given answer to the 5 questions they ask you to respond. Their support team does a great job to help users of the app so it's important you fill out these questions correctly.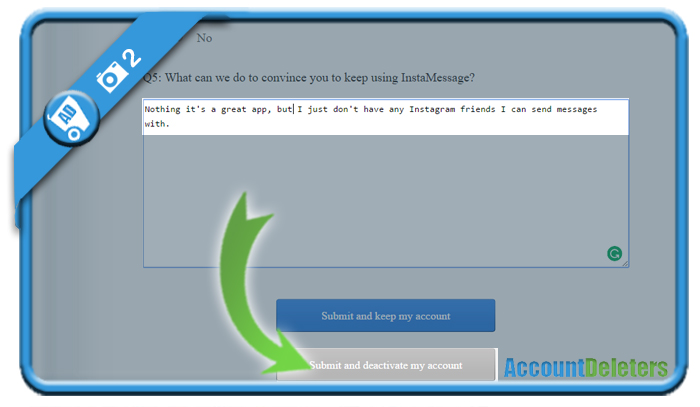 3 

 Choose 'Deactivate anyway' in the popup that you see now.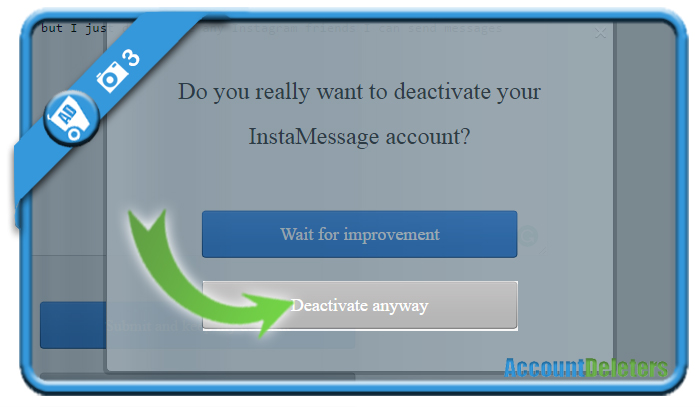 4 

 You'll be asked to log in to the Instagram account you want to close the Instamessage account of.

& all you need to do is follow the last steps to remove your account.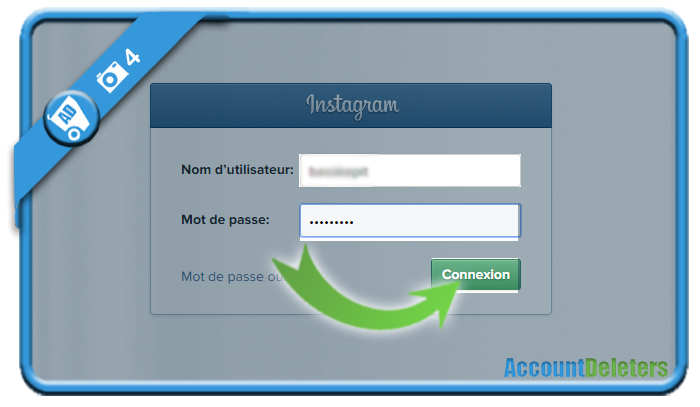 ✅ 

 Result

Now that you've removed your InstaMessage account, you're free to remove the app from your iOs (or Android) device. You just need to delete it like any other app you remove.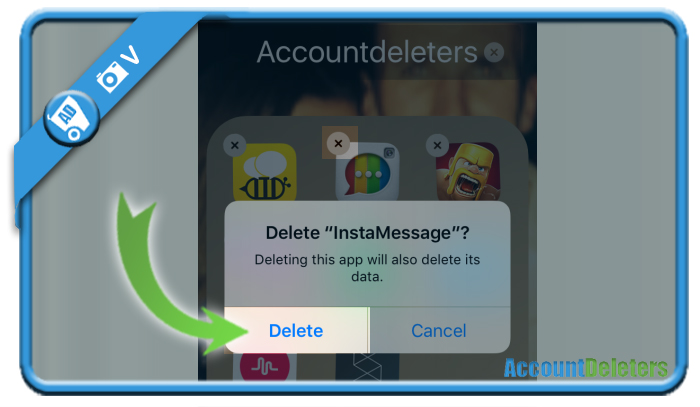 Source screenshots (& thanks to): Instamessage support team & their app for iOs