Musical.ly is a community to share and watch short videos on. But when you're done watching and sharing videos on it, you might be considering to close your account. In that case: Don't look further, because I'm about to explain how you can remove your Musically account.
I'll show you below some pictures on how I managed to remove my profile using the iPhone app (but steps remain the same for the Android app):
 1 

 Asking the Musical.ly support team how to delete my account

I never received an answer (although I asked them twice). Afterwards I discovered in their support pages a phrase that says: "We are in the process of adding a feature that allows users to delete their accounts."(Source: https://musically.zendesk.com/hc/en-us/articles/214670277–How-can-I-delete-my-account-).

So we'll need to find a solution ourselves.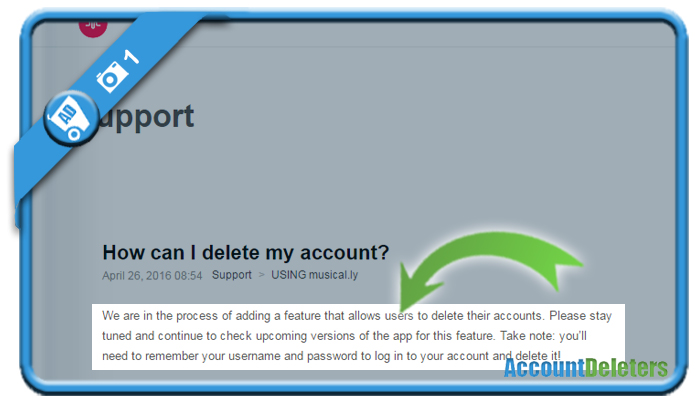 2 

 The best next thing you can do is: Open the Musically app and select the gear icon => Choose Settings
 3 

 Hide your account by making it invisible and unrecognisable

Invisble= by activating these 3 options:
Only friends can direct.ly me (make it green)
Hide location info (make it green)
Private account (make it green)
Unrecognisable= I would also advise you to change your real name to a default name > change it for example to 'Test test' (you can do that in 'Edit profile')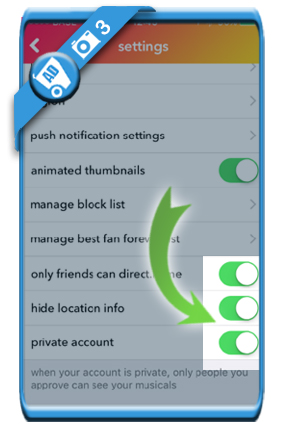 ✅ 

Now you're free to remove the app

Now that you've made your account as invisible as it can be and unrecognisable, you can delete the Musical.ly app (and its data) from your mobile device. (Procedure: standard app removal for iOs or Android)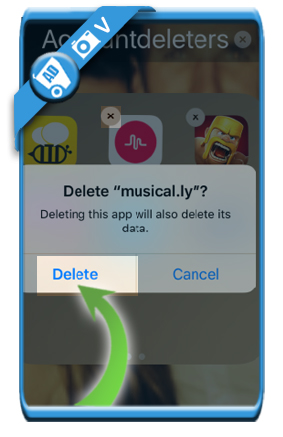 Source screenshots (& thanks to): textPlus support team & their app for iOs