If you want to remove your account on Slideshare, a platform to share presentations on, you can easily do that in the Settings of your account.
I'll show you below how I managed to close my profile permanently using a desktop computer:
 1 

 Go to www.slideshare.net

and log in by entering your email address (or username) and password on their site.
 2 

 Select the picture in the upper right corner and choose Account settings in the menu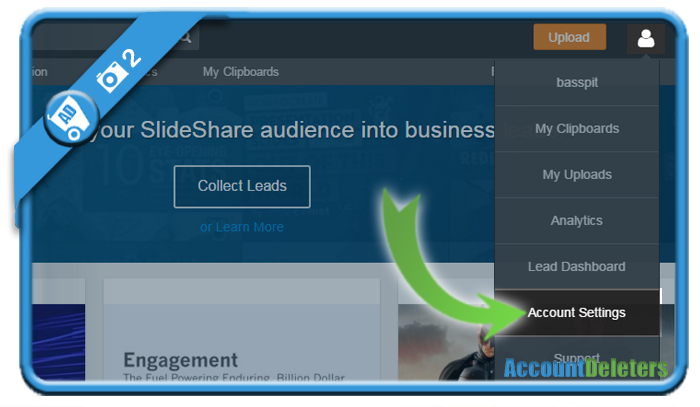 3 

 Choose Change password in the menu on the left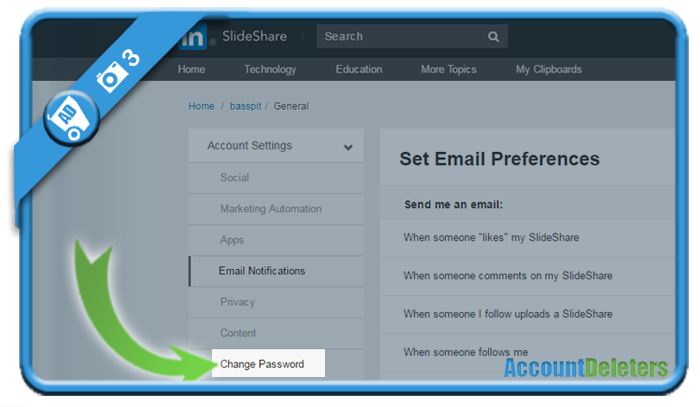 4 

Scroll down to the bottom, where you will see: Delete account

(This will permanently close your SlideShare account)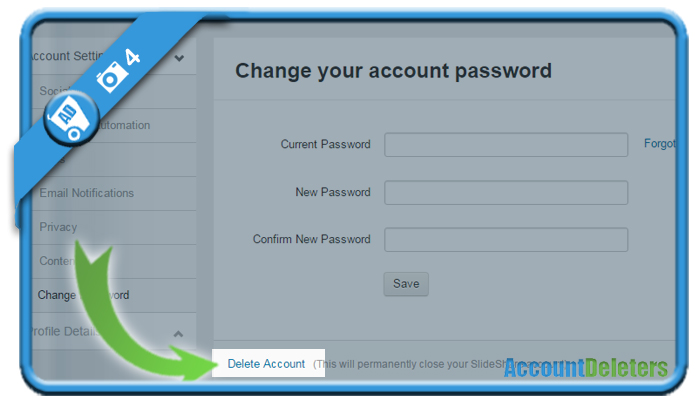 5 

 Confirm that you are sure

because you will lose all your uploads on SlideShare, including analytics (views, favorites, downloads, etc.)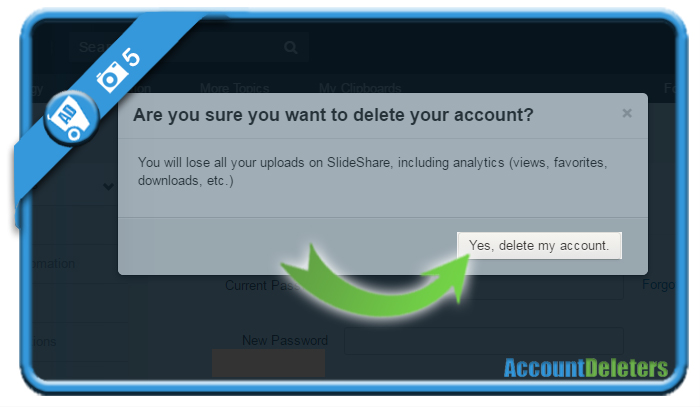 6 

 Enter your password and a reason for removal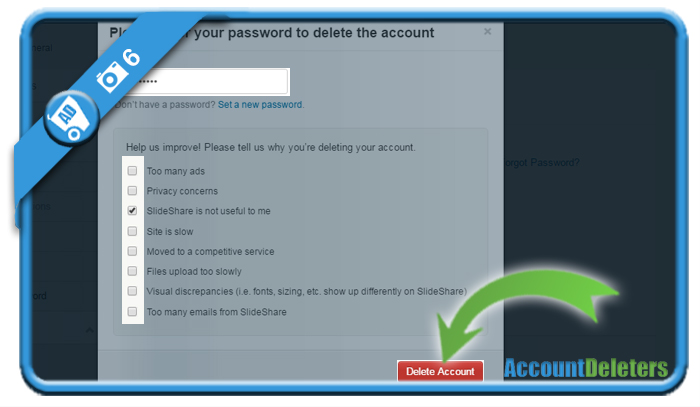 ✅ 

Result

A message will appear:
Your account is removed.
Note that it might take up to 24 hours before your content and presentations are gone permanently too.
Source (and thanks to): slideshare.net