If you want to remove your account on Senior People Meet, a online dating community for seniors, you can easily do that in the Settings of your account.
I'll show you below how I managed to close my profile using a desktop computer:
 1 

 Go to www.seniorpeoplemeet.com

and log in by entering your email address and password on their site.
 2 

 Click on Settings in the upper right corner

and select My account in the menu.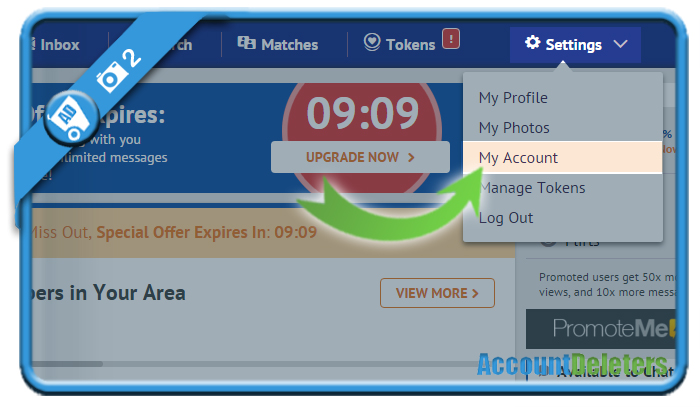 3 

 Scroll down till you see the link: View account status and click on that one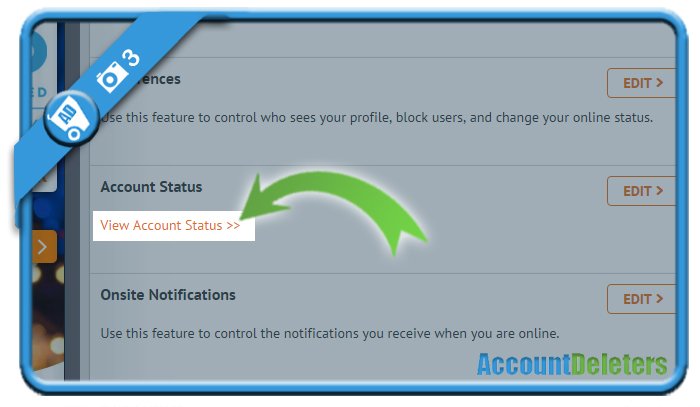 4 

 Choose More account status changes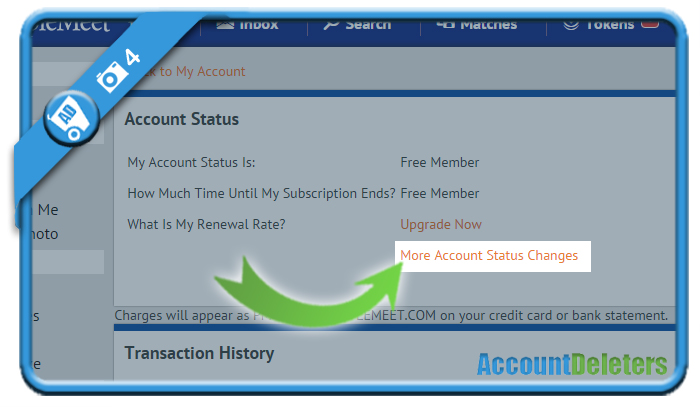 5 

 Now you can select the Remove my profile >> link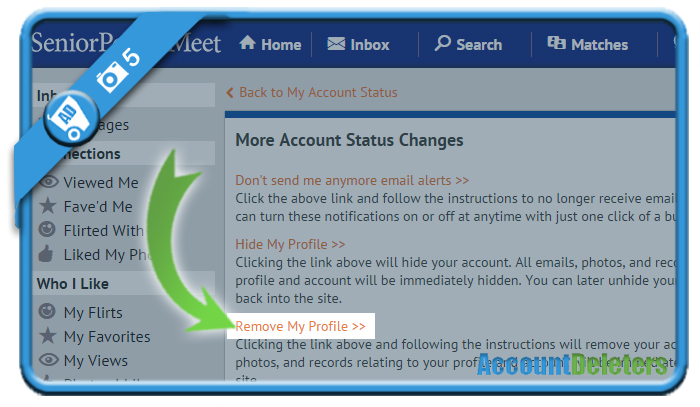 6 

 Indicate if you'd recommend the website to others

There's no wrong or right answer here, just give your honest opinion..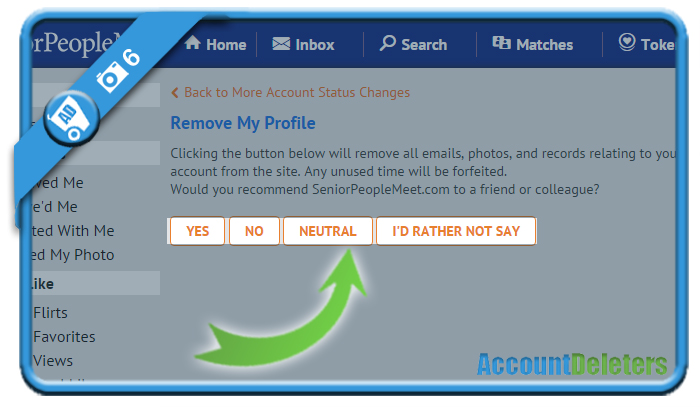 7 

 Tell them why you want to delete your account

and click on Continue.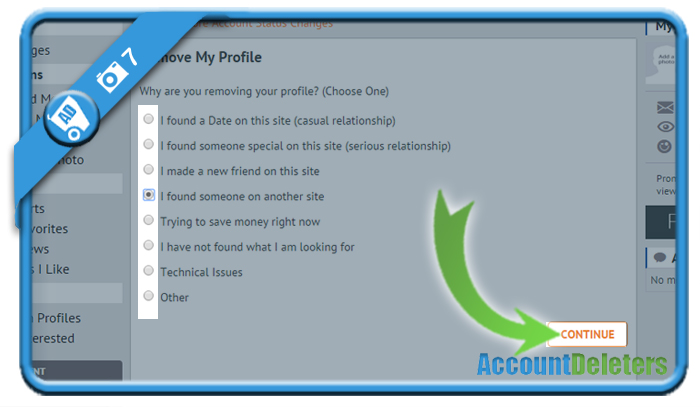 8 

 Click on remove my profile and confirm that you are sure

Optionally, you can leave extra comments in the text box.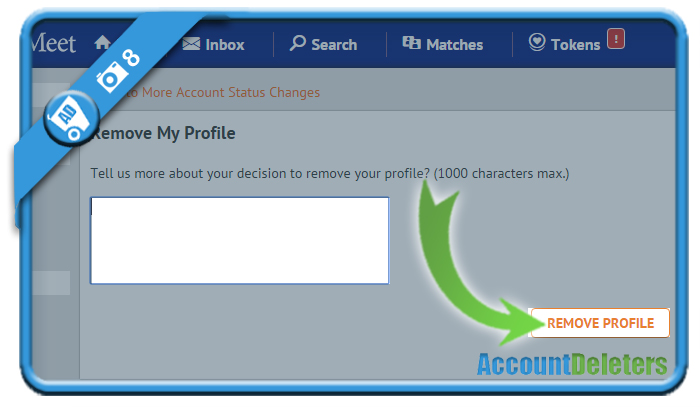 ✅ 

 Result

A message will appear:
Your Profile Has Been Removed
Our mission has been accomplished here.
*Source (& thanks to): SeniorPeopleMeet.com.