Flirt4free is a popular webcam & chat website. But if you're done chatting and you're thinking about closing your account on their website, we're here to help and facilitate that process for you. All it takes to remove your profile, is a simple removal request to their support team.
I'll show you below what you need to do and as a result: how they will respond to your message:
 1 

 Go to flirt4free.com and sign in to your account
 2 

 Select My account in the main menu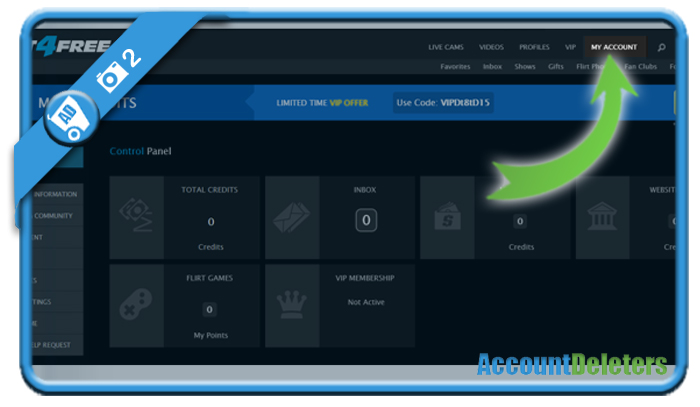 3 

 Choose Submit Help request in the left menu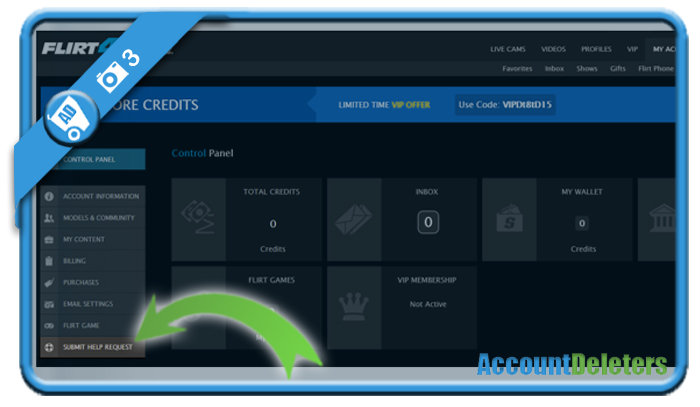 4 

 Last step – Fill in the removal request form and choose Close account as subject
Name
Email
Username
Subject: Re-activate or close account
Message (example):
Dear Flirt4free support team,
I have an account on Flirt4free but I would like to delete it (just because I'm not using it anymore). Can you please remove this account?
Username: (your username)
Kind regards,
(your name)
=> Click on Submit help request when you're set.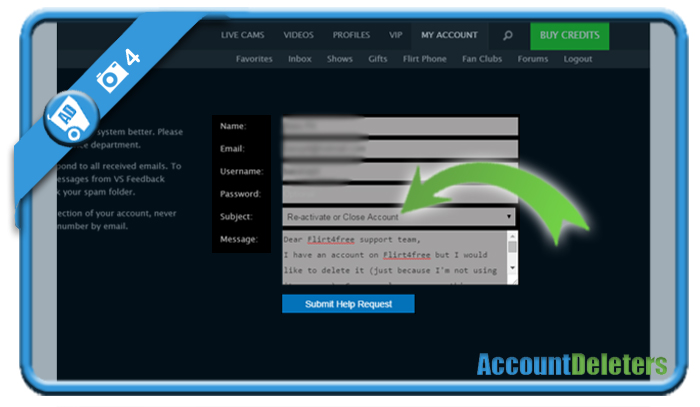 ✅ 

 Result

A few hours after my message, I received a very fast answer to my request for closure from the VS Media customer service team (=the company behind Flirt4Free).

As you can see in the screenshot below, they'll respond tell you that they've closed and blocked your account. Mission accomplished!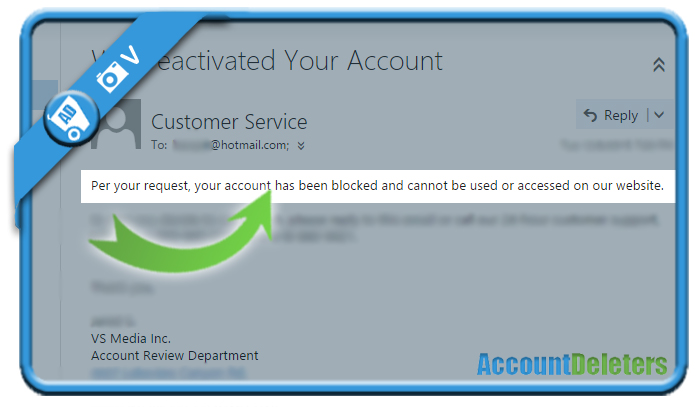 *Source (& thanks to): flirt4free.com