It's not because I'm straight, I shouldn't be helping men who are not and want to remove their profile on the popular dating and chat website Gay.com. Or at least that's my point of view while I'm writing this article. But I can tell you already that it's quite simple to close your account, all you need is know where to click.
I'll show you below with pictures how I managed to remove my profile on a desktop computer:
 1 

 Go to gay.com and log in to your account
 2 

 Go to the gear wheel in the upper right corner > Select My account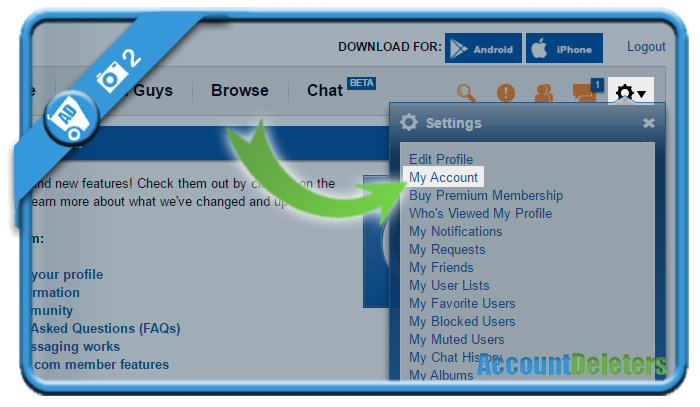 3 

 You'll see now the phrase: If you would like to delete your account, click here

Note: This is the permanent solution, you can also choose to temporarily deactivate your profile right above this option.
 4 

 Last step – Enter your password and the reason for removal of your account

Hit the delete account button when you're ready.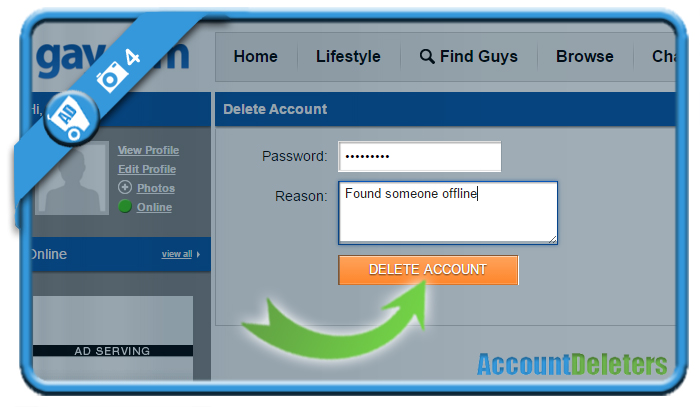 ✅ 

Result

A message will appear:
Sorry to see you go! Your Gay.com account has been deleted
You can now leave their website if you want to.