If you want to close a Quora profile, you'll be looking for a while on how to do that.
We show below how we removed our Quora profile on a desktop computer:
 1 

 It's hidden very well

Honestly: I didn't find a solution to remove the account myself, until I found the answer in Quora's FAQ. They ask to send a mail that included a link to your profile to privacy(at)quora.com so that's what we're going to do in step 2.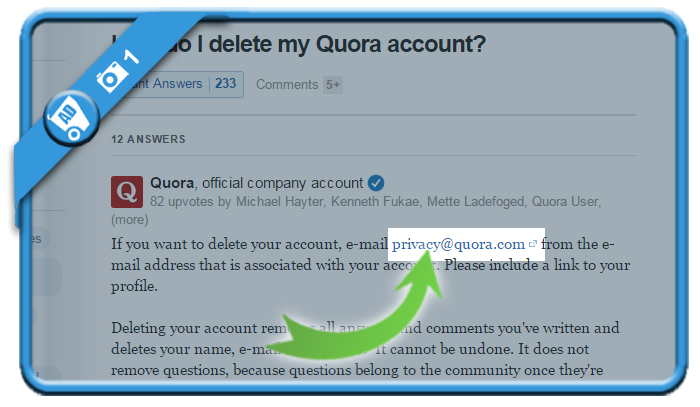 2 

 Send the e-mail

To: privacy(at)quora.com
Subject: Request to delete my Quora account.
Message (e.g.): Dear people of Quora, I would like to remove my account as I'm not using it. My associated e-mail is [fill in yours]. My profile url is: [fill in yours]. Thanks in advance for closing it. Kind regards, [Your name].

The message is set so you send it afterwards.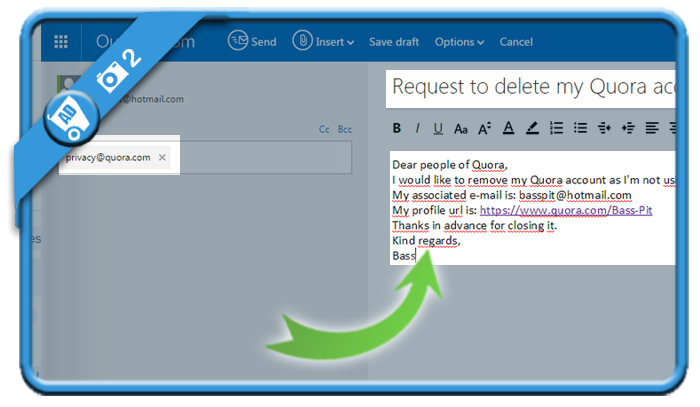 ✅ 

 Congratulations

The same day, you will receive normally, just as I did, a confirmation from the Quora support team that says that your account has been permanently removed from their database.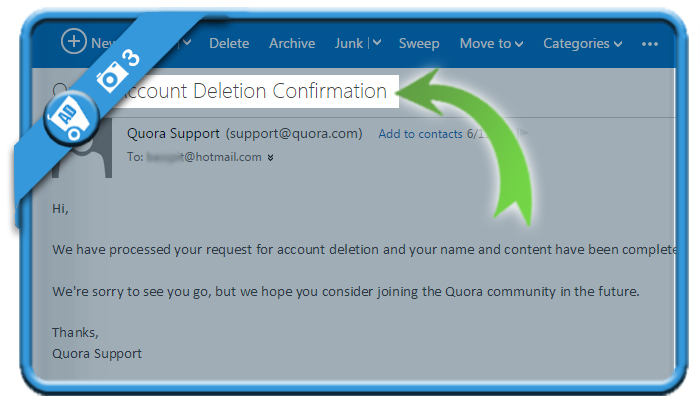 Source screenshots (& thanks to): Quora.com | Outlook.com