Positive Singles is a confidential dating website that's quite unique in its kind, connecting people who have herpes, HPV or hepatitis. But when you've found the love you were looking for, you might of course be looking for a solution to close your account. In that case: Don't look further, because I'm about to explain how you can do that in the Settings of your profile.
I'll show you below with pictures how I managed to remove my profile on a desktop computer:
 1 

 Go to positivesingles.com and sign in to your account.
 2 

 Go to 'My settings' > 'Other membership services'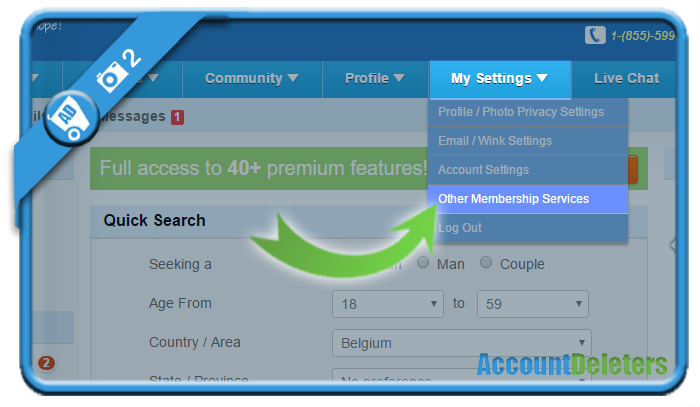 3 

 Select the Delete account tab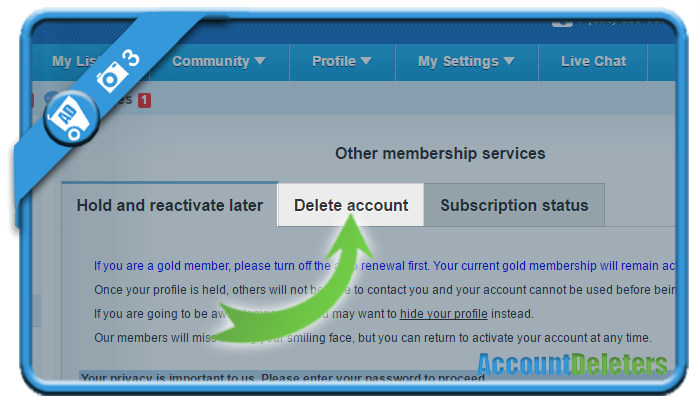 4 

 Enter your password and choose 'Continue cancellation'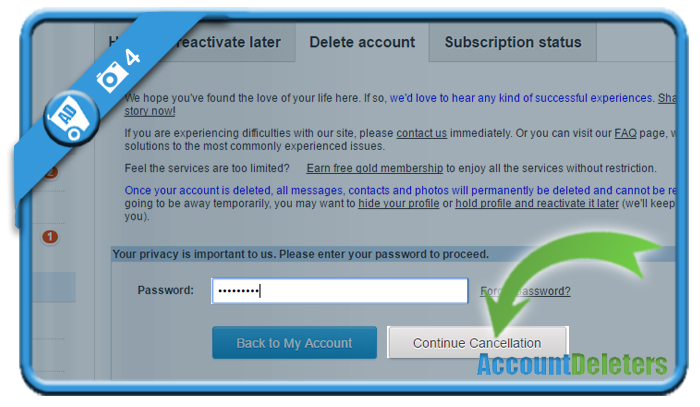 5 

 Last step: Indicate why you want to remove your profile

and choose Continue cancellation again.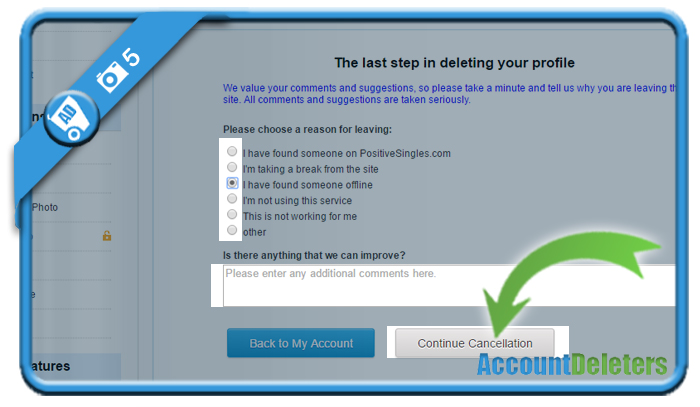 ✅ 

 Result

A message will appear now: You have resigned from PositiveSingles.com.

This means that your account has been removed and you're free to go.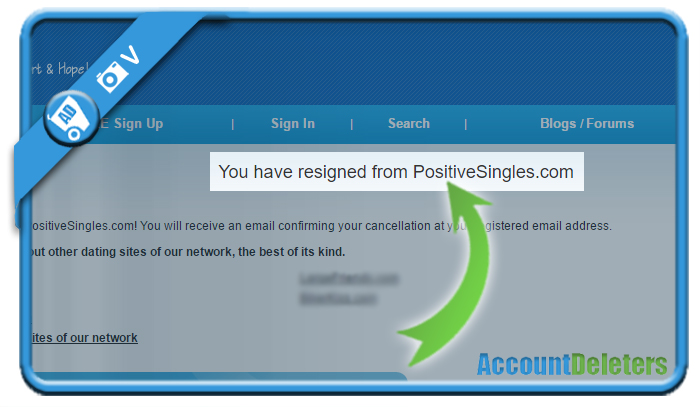 Source screenshots (and thanks to): positivesingles.com