Loveawake is a free dating website for singles. But if you're in a relationship now and you still have an account on their website, I can imagine you want to close your account as soon as possible. If that's the case: Don't look further, because I'm about to explain how you can delete your profile in the Settings of your account.
I'll show you below with pictures how I managed to remove my profile on a desktop computer:
 1 

 Go to loveawake.com and sign in to your account
 2 

 Go to 'my account' in the upper right corner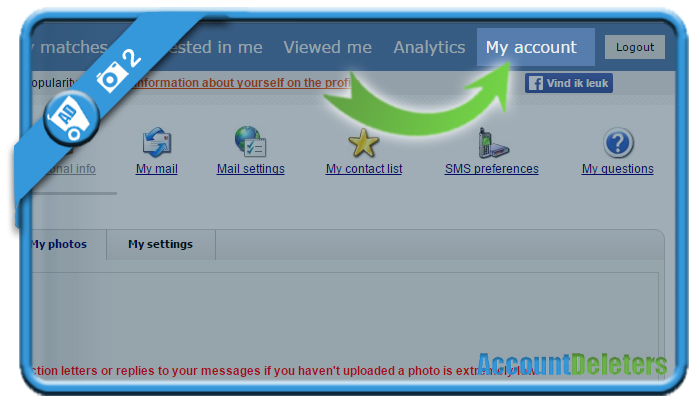 3 

 Scroll down to the 'Delete account' icon and click it

It's right under 'Profile settings'
 4 

 Look for a remove my profile button at the right side of the screen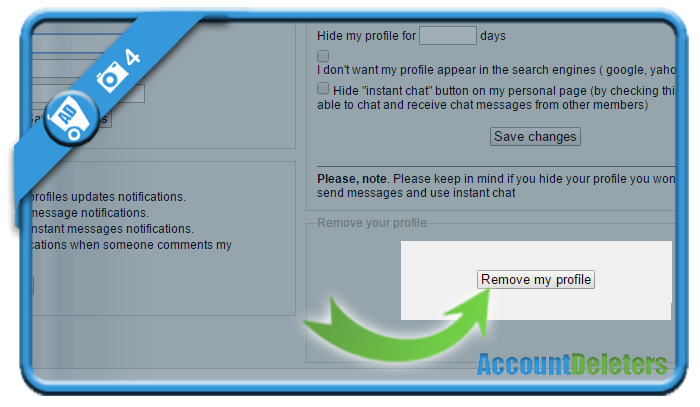 5 

 Confirm in the pop-up that you want to delete your account

All you need to in this step, is click on 'Ok'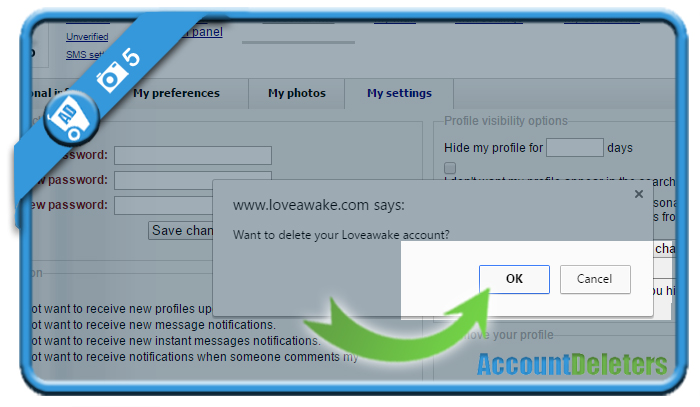 ✅ 

 Result

You'll see a message appear:
You profile has been removed. Thank you for using our service.
=> You're free to go now.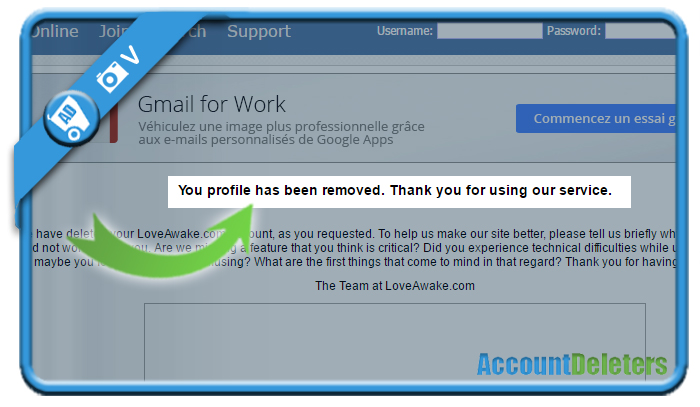 Source screenshots (and thanks to): loveawake.com