POF was for a long time the biggest dating website in the world (and is still one of the biggest). But if you can think of a reason to remove your account, we're here to help you close your profile on a desktop computer:
Note: You must have your account more than 24 hours to be able to delete it. If that's not the case, you need to wait first.
 1 

 Open the POF removal page

while you're logged in your POF account, type the URL that you see in the demo below: http://www.pof.com/deleteaccount.aspx. It's the only way to start the cancellation process of your account.

[button-green url="http://www.pof.com/deleteaccount.aspx" target="_blank" position="left"] Open POF removal page > [/button-green]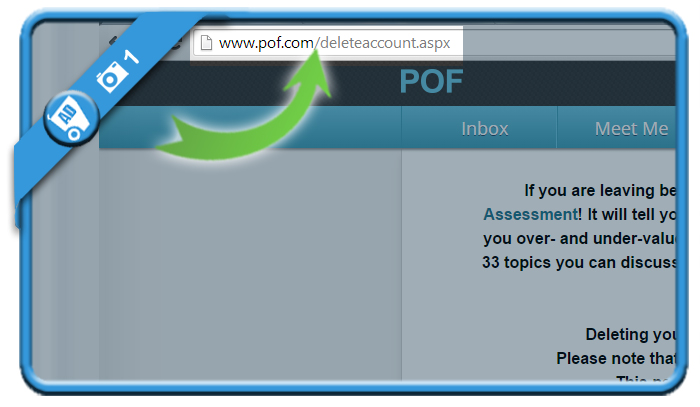 2 

 To delete your account click here

is the link you will find at the bottom of that removal page.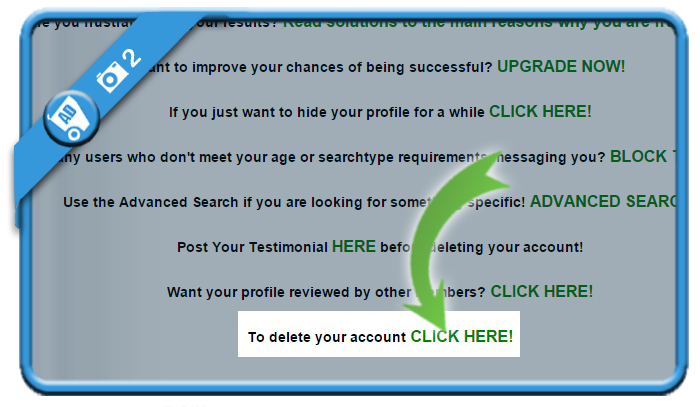 3 

 Quit / give up / delete account

is the button at the bottom of the page you need now.

Note: there's a tricky part here. To make the quit button work correctly, you need to fill in 5 fields:
– your username
– your password
– Reason for removal
– How many POF dates you've had
– If you would recommend POF to others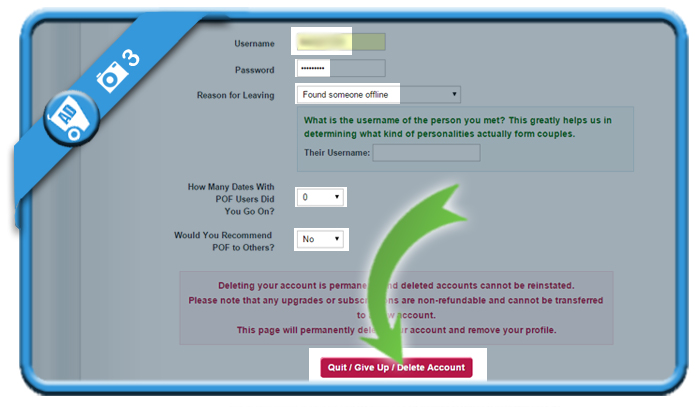 ✅ 

Result

Congratulations, your Plenty Of Fish account has now been closed.