Payza is an online payment platform that lets you send and receive money from almost anywhere in the world. But if you're here looking for a way to close your account, you came to the right place. I'll explain below how you can cancel your profile in the Settings of your account.
Here are some pictures on how I managed to remove my account on a desktop computer:
 1 

 Go to payza.com and log in to your account
 2 

 Right after the login, click on your name

a menu will appear and you will see the Close account link on the bottom of it.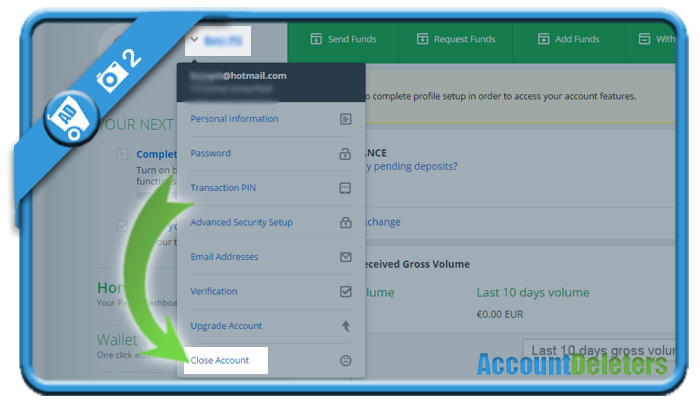 3 

 Choose a reason why you're closing your profile

and Continue when you're done.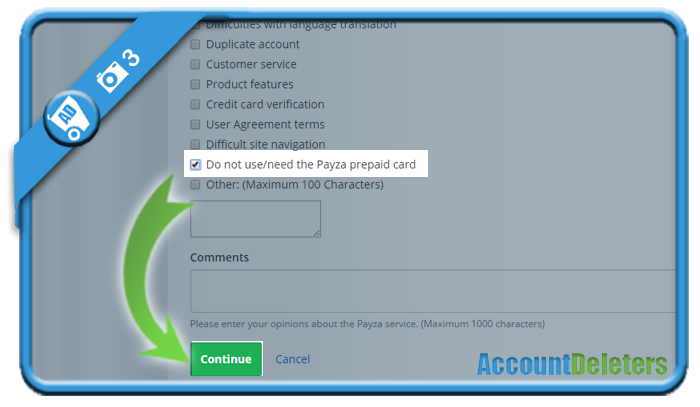 4 

 Last step – Confirm that you want to delete the account

Because if you click now, all of your outstanding transactions will automatically be canceled and your Payza account will be closed.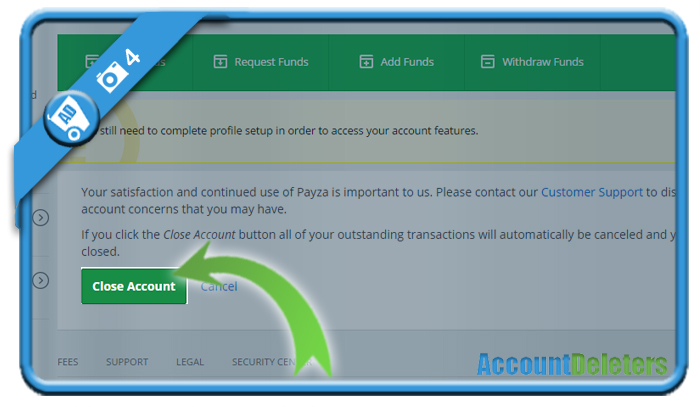 ✅ 

Result

Congratulations! You'll be redirect to the homepage and your account is has been removed.

Source (and thanks to): payza.com