If you want to remove your account on Meez, the free virtual world, you'll notice that you can't delete your account in the Settings page. But there is a secret way to find a cancel button. 
I'll show you below some pictures on how I managed to delete my profile using a desktop computer.
 Update

 The Meez website has been closed in meanwhile
 1 

 Go to https://classic.meez.com (

not

the normal www.meez.com!)

it's the previous Meez layout, but you'll notice that it's the only environment that will enable you to close your account yourself.

Log in by entering your username and password.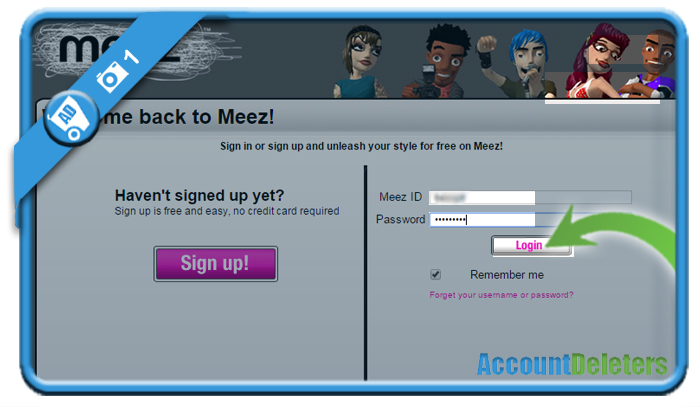 2 

 Click on your name in the right top corner

and choose My account.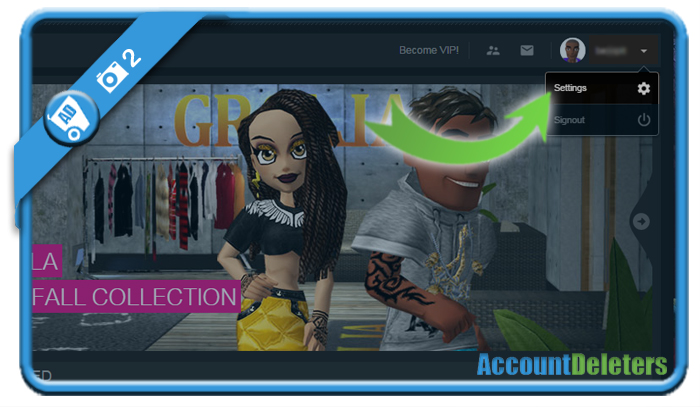 3 

 Select the Cancel my account link

You'll see it right under Account cancellation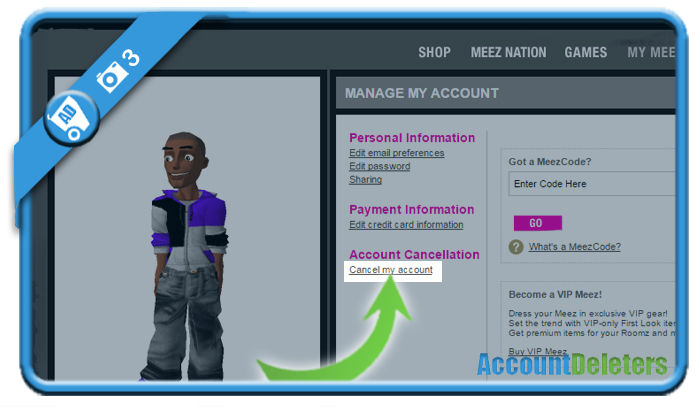 4 

 Click again on Close my account

you'll see a phrase appear in this step: We're sorry to see you go. If you choose to cancel, we will deactivate your account.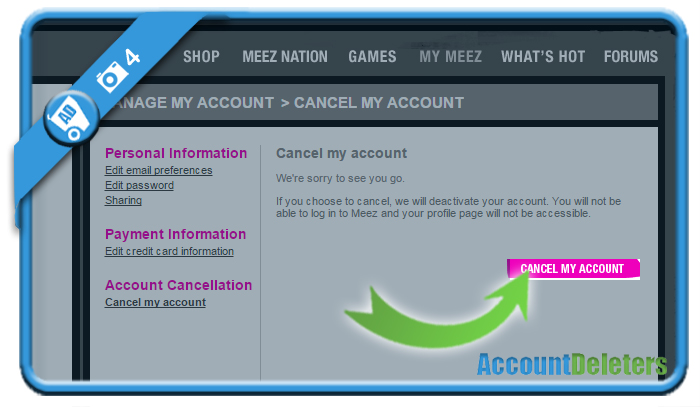 5 

 Confirm that you want to delete your account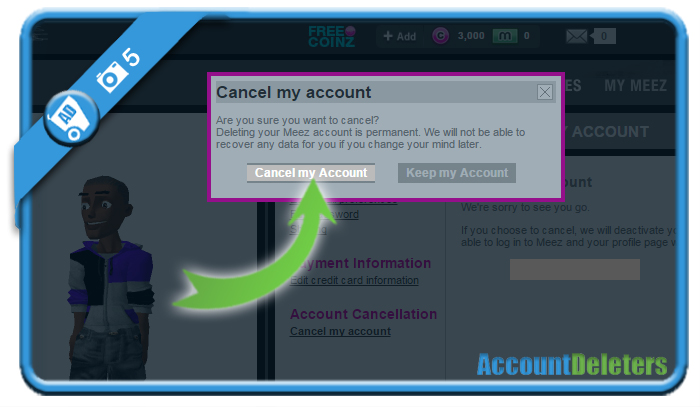 ✅ 

 Result

You'll be logged out automatically and your account has been closed.

You can check the removal by trying to login again => A message will appear: "This account is deactivated. To request reactivation, contact Roscoe".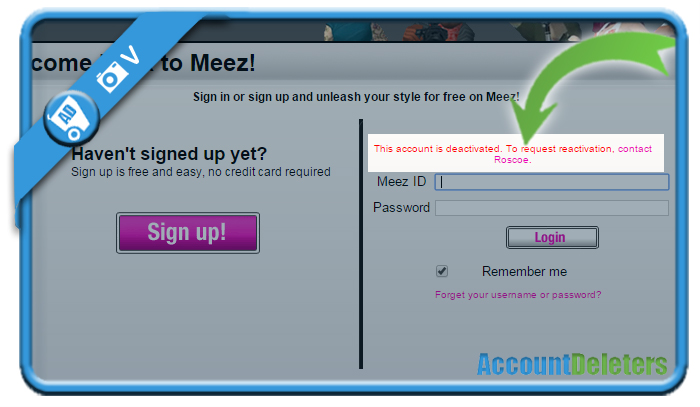 *Source (& thanks to): meez.com