Tastebuds wants to bring people together through music. But if you're in a relationship now and you still have an account on their website, I can imagine you want to close your account as soon as possible. If that's the case: Don't look further, because I'm about to explain how you can delete your profile in the Settings of your account.
I'll show you below with pictures how I managed to remove my profile on a desktop computer:
 1 

 Go to tastebuds.fm and sign in to your account
 2 

 Click on your picture in the menu and go to 'Settings'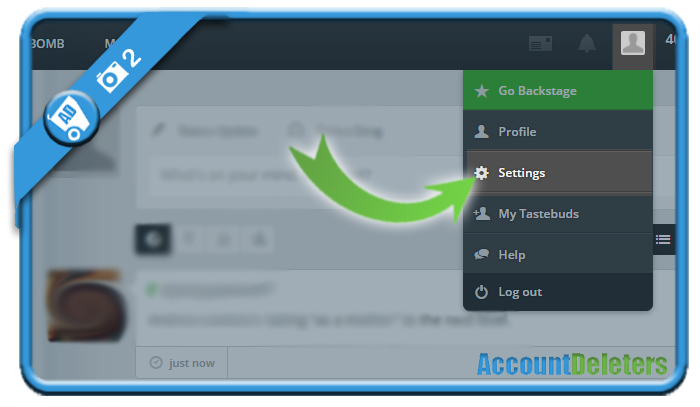 3 

 Choose 'Account' in the left menu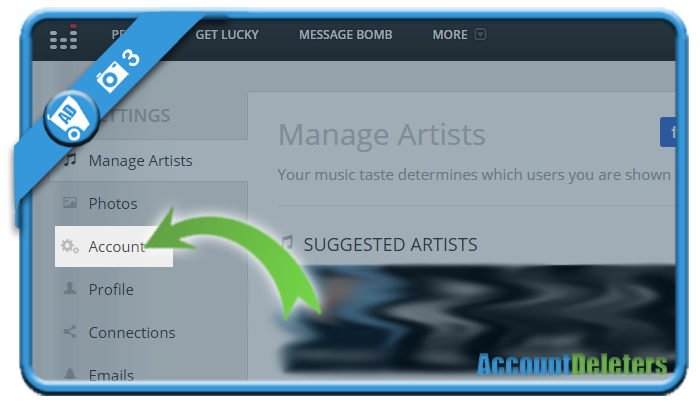 4 

 Scroll down the account page till you see 'deactivate your account'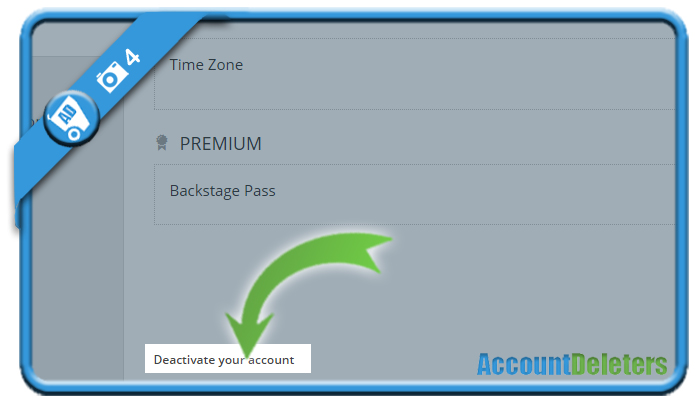 5 

 Scroll down the page again till you see 'or continue to deactivate your account'
 6 

 Look for the button at the right side of the screen: 'or continue to permanently delete your account'

Don't feel tempted to click the deactivate account button if you're looking for a permanent solution, because that one is just temporary.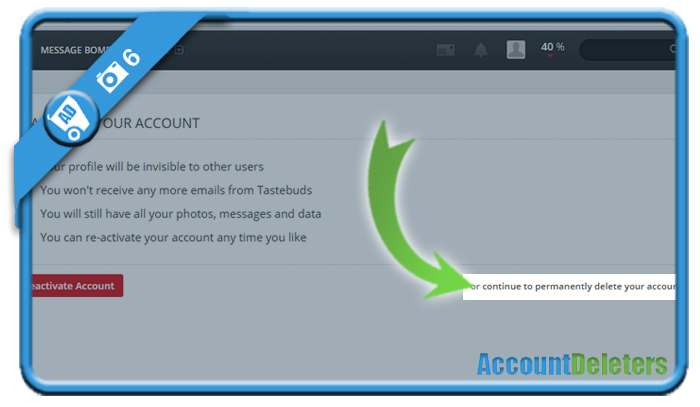 7 

 Tell them why you're closing your account

and hit the 'Permanently delete your Tastebuds account' button when you're ready.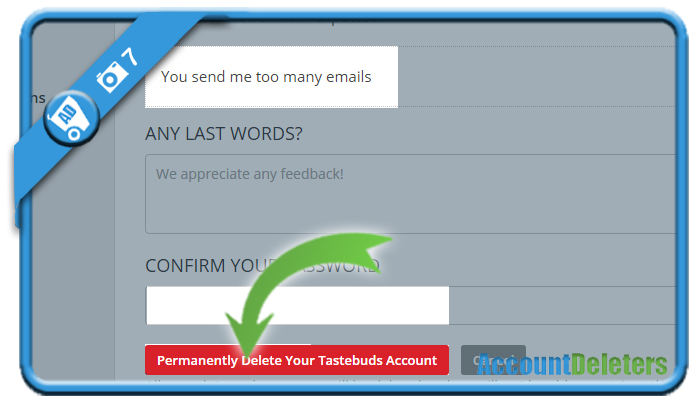 ✅ 

 Result

You'll be redirected to the homepage and a message will appear at the bottom of the screen:
Your Tastebuds account has been permanently deleted.
=> You're free to go now.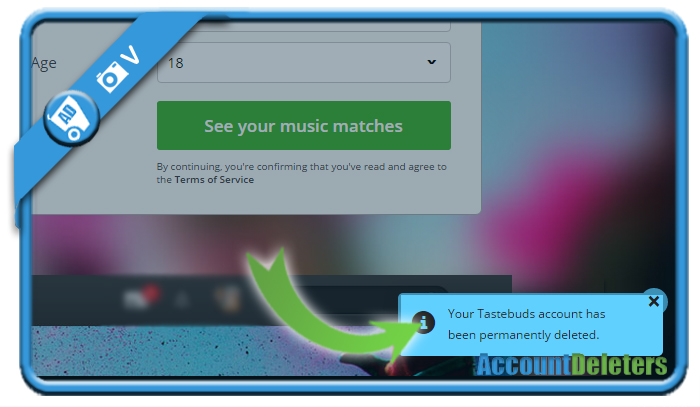 Source screenshots (and thanks to): tastebuds.fm