On Loveaholics you might experience a wonderful romance. But when you've found the partner you were looking for, you might a the same time be wondering how to close your account. In that case: Don't look further, because I'm about to explain how you can do that in the Settings of your profile.
I'll show you below with pictures how I managed to remove my profile on a desktop computer:
 1 

 Go to Loveaholics.com and login to your account
 2 

 Click on the gear icon (right top corner) and select 'Settings'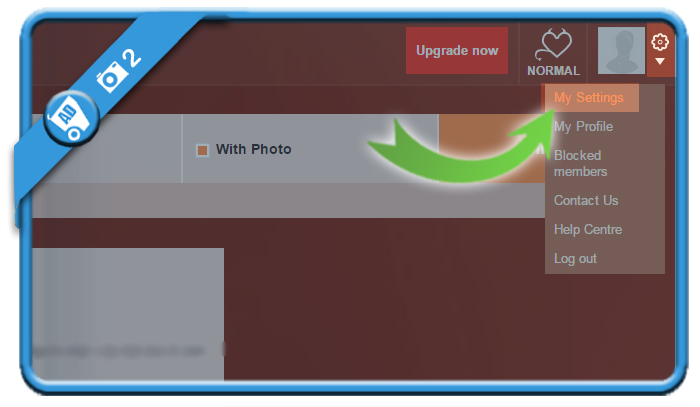 3 

 Scroll down to the footer of the Settings page => Remove my account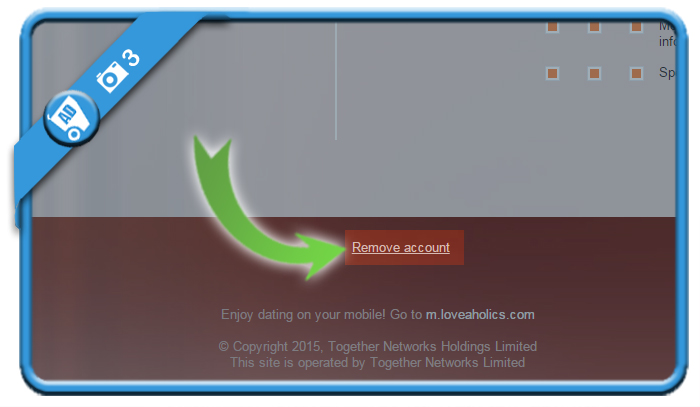 4 

 Go through 4 steps
Enter your password
Choose the level of removal: "Remove my profile, contacts, and personal information completely"
Choose a reason for removal (e.g. I've found someone)
Confirm that you want to remove your profile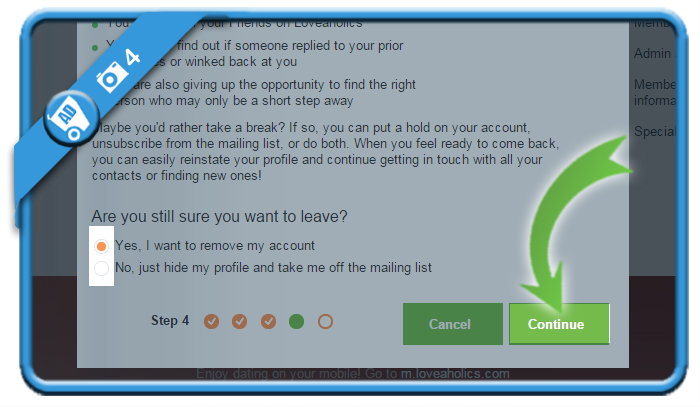 5 

 The last step is a special one

Because they'll email you a special cancellation code. This code will arrive at your email address within an hour and will be valid for 24 hours. You need to start the removal procedure a second time and they'll ask you to copy + paste the code you've received in your email.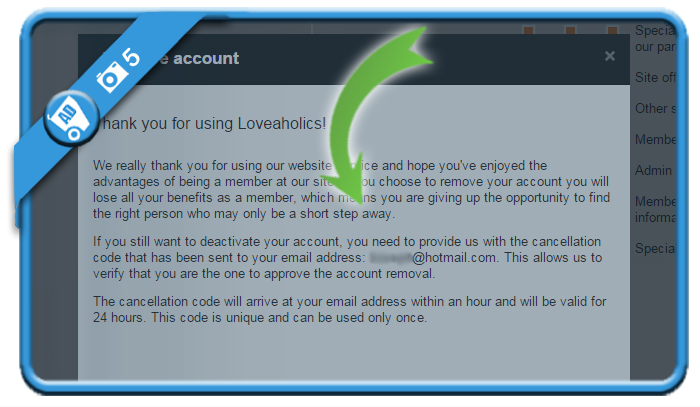 ✅ 

 Result

Congratulations, after entering the cancellation code you've received in their e-mail (you need to wait up to 1 hour for it!), you have removed your profile.

 Source screenshots (and thanks to): ourtime.com