If you want to remove your account on Jeevansathi, an Indian matrimonial website, you can easily do that in the Settings of your account.
I'll show you below how I managed to close my profile using a desktop computer:
and log in by entering your email address and password on their site.
 2 

 Navigate to your picture in the upper right corner > Select 'Hide/delete profile'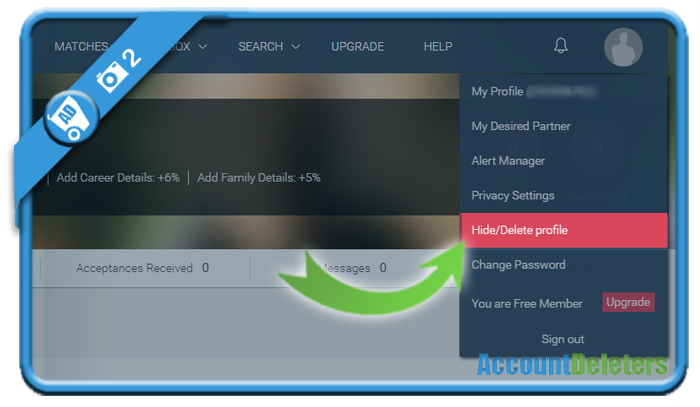 3 

 You can now choose to hide your profile a few days or remove it permanently

In this example we show you how to close it permanently => Indicate why you want to remove your profile (e.g. found my match elsewhere) and enter your password for security reasons.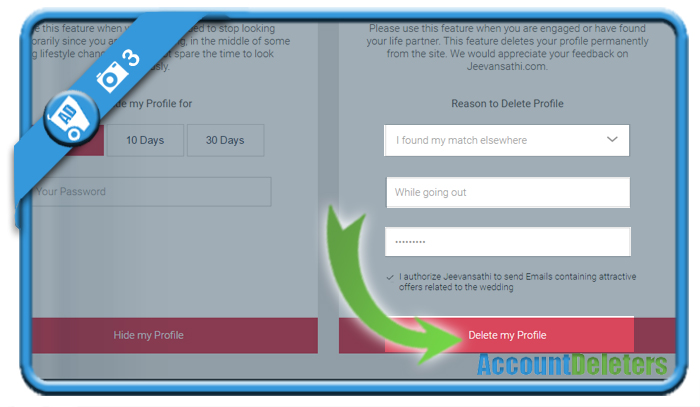 ✅ 

 Result

Your account has been deactivated and closed.

You'll be redirected to the Jeevansathi homepage and you're free to go.

*Source (& thanks to): jeevansathi.com