If you want to remove your account on Christiandatingforfree, a dating website dedicated to Christian singles, you can easily delete it by making use of a special removal link.
I'll show you below how I managed to close my profile using a desktop computer: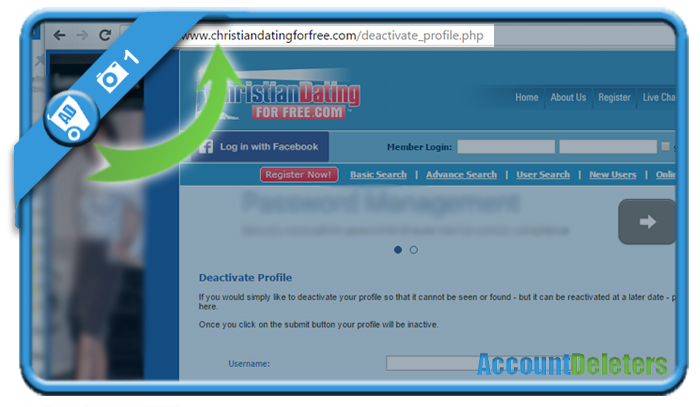 2 

 Hit the Deactivate account button, after you've filled in these 4 fields:
Username
Password
Reason for deactivating (e.g. found someone in real life)
Security code (= you just need to enter the code you see on the screen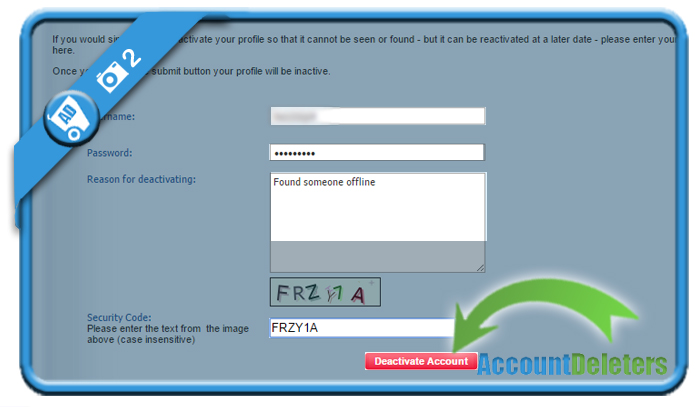 3 

 Confirm that you want to remove your profile

by clicking OK in the button that appears.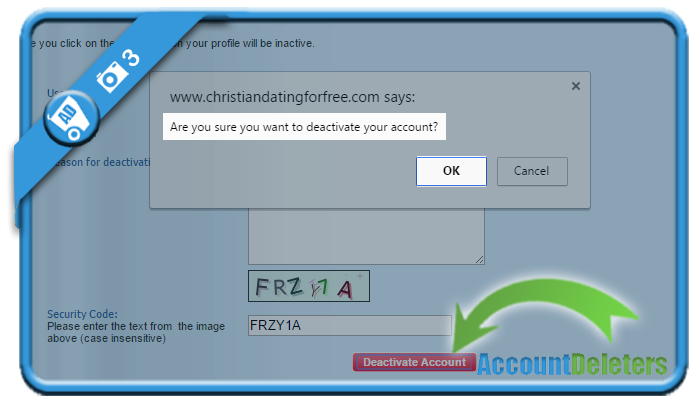 ✅ 

 Result

Your account has been deactivated and closed.

You'll see a message that says: "Your account and profile have been successfully deactivated."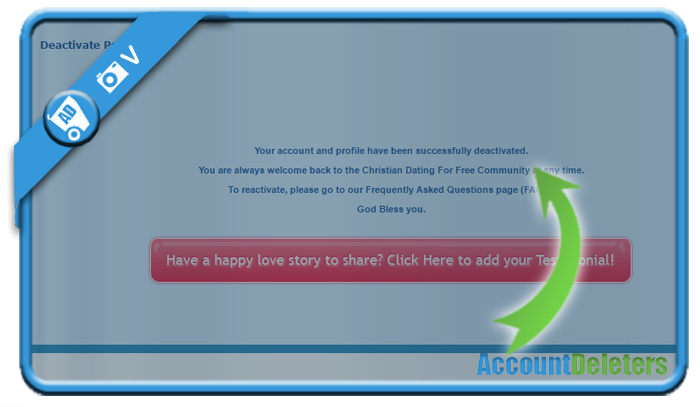 *Source (& thanks to): christiandatingforfree.com