Camfrog is a popular website where you can cam and chat with other people. But when you're done chatting, you might be considering to close your account. In that case: Don't look further, because I'm about to explain how you can remove your Camfrog account.
I'll show you below some pictures on how I managed to remove my profile:
 1 

 Going to the Camfrog FAQ pages looking for a way to delete my account

I found an answer to the question How can I delete my profile. It actually says 2 things:
Remove all your information
Don't login for 90 days and your account will be deleted
So that's exactly what we're going to do in our next steps
by entering your nickname and password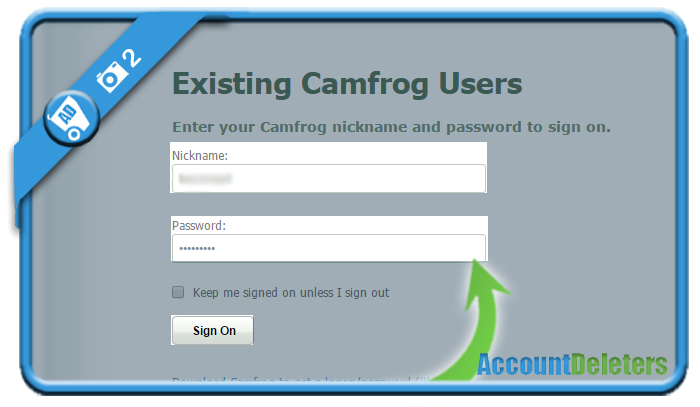 3 

 Go to the 'Settings' page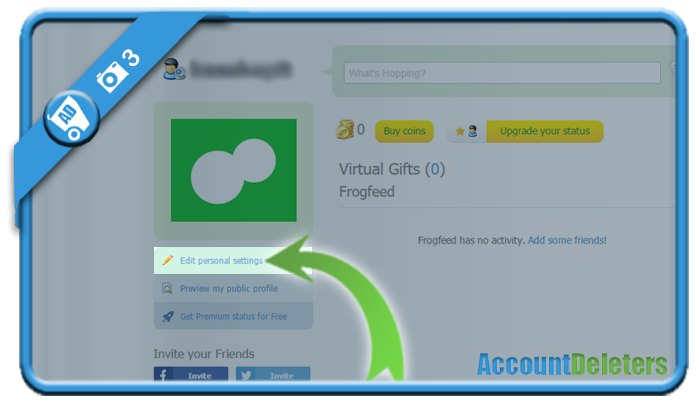 4 

 In the information tab, delete as many info as you can

Remove all personal info such as your first name, last name and birth date. Don't forget to remove your picture too!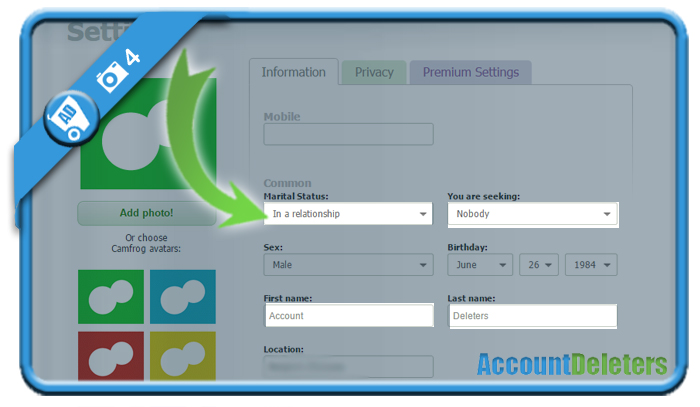 5 

 Then go to the 'Privacy tab' of the Settings page

and activate all hide (e.g. email address, birthday) and disable (friends list, comments, posts) options.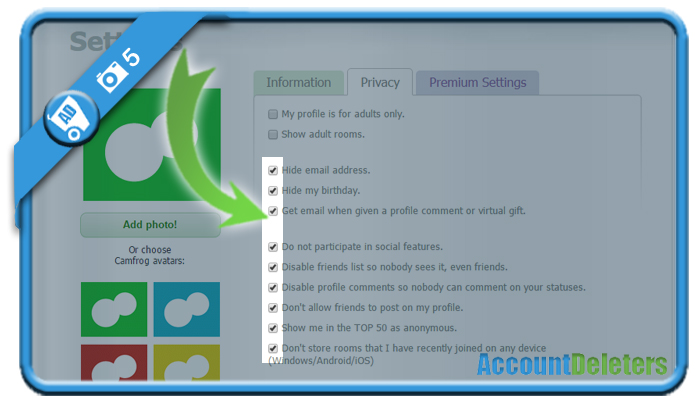 ✅ 

 You're done. All you need to do now is log out.

You've made your account as unrecognizable as it can be now.

All that is left to do, is sign out from all Camfrog applications (including website, app & desktop application). As we mentioned in step 1, your account and nickname will then be removed after 90 days.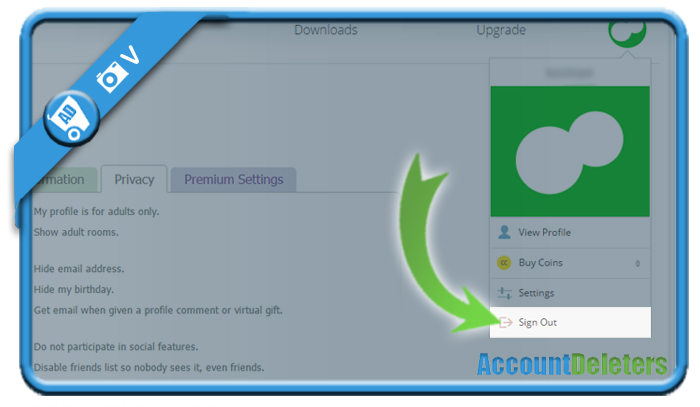 Source screenshots (& thanks to): camfrog.com