If you want to close an Indeed.com profile, you'll be looking for a while on how to do that.
Finally I found the answer in the support pages. We show below how we removed our Indeed profile on a desktop computer:
 1 

 Open support page

by going to http://www.indeed.com/support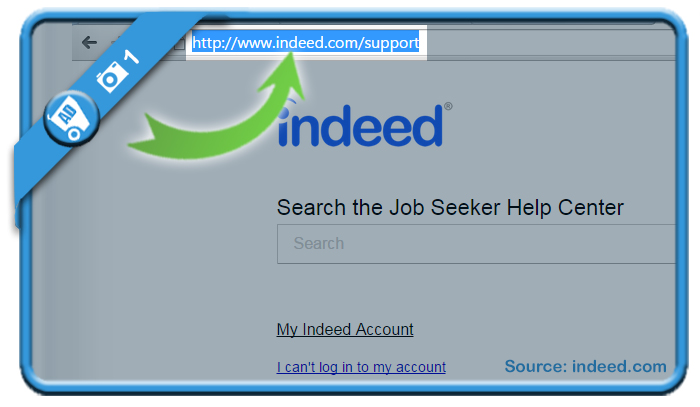 2 

 Delete my account

is a link that you will notice when you scroll down.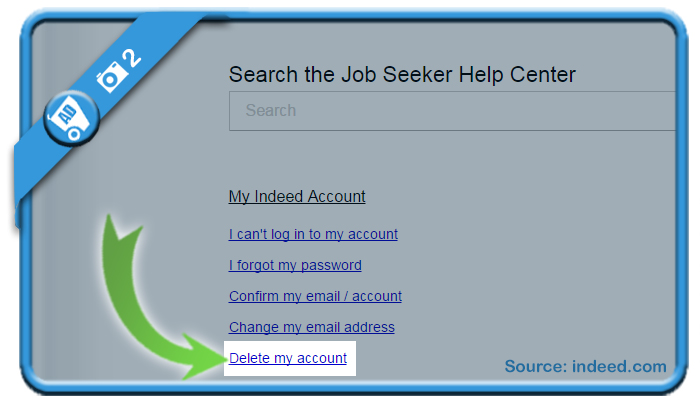 3 

 Submit a request

is what you need to click to remove an account (as indicated on the page itself).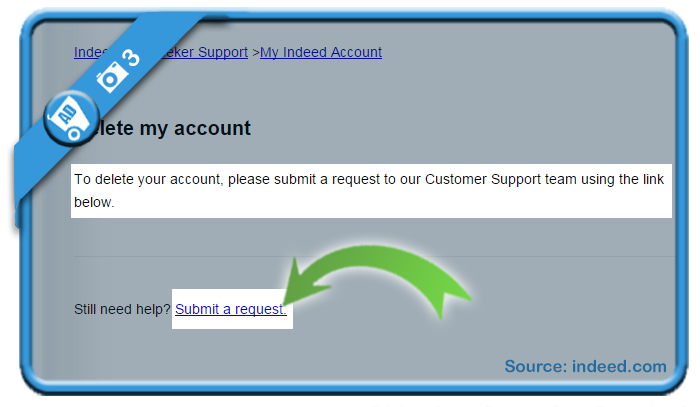 4 

 Fill out the blanks

and choose for example 1. Job Seeker 2. My Account & 3. Delete my account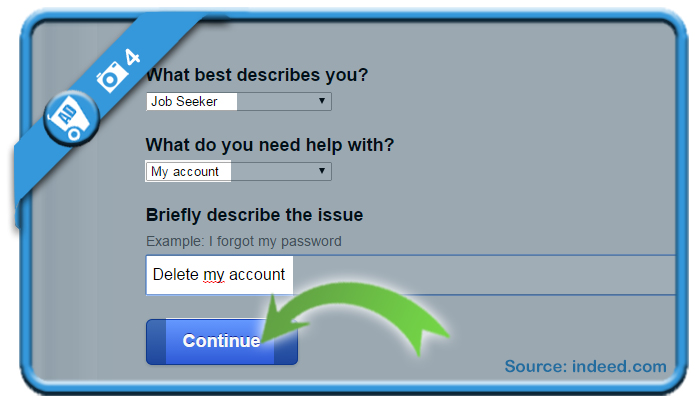 5 

 Send us a message

is the link you can click now (below the other solutions that are proposed)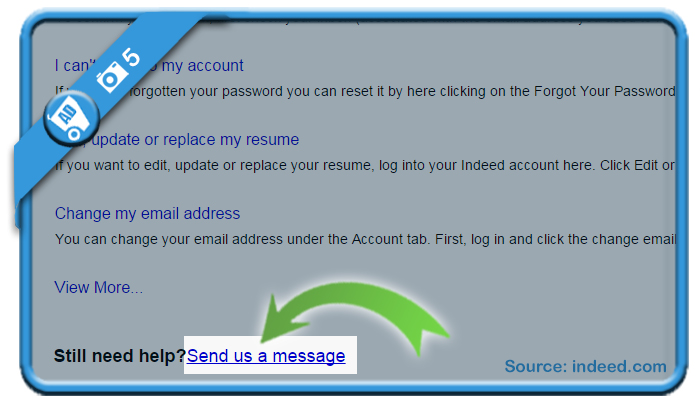 6 

 Explain the problem

Write a short text, for example: Please, delete my Indeed account as I'm not looking for a job anymore. My associated e-mail address is [Fill in yours]. Kind regards, [Your name]. Click on Send message afterwards.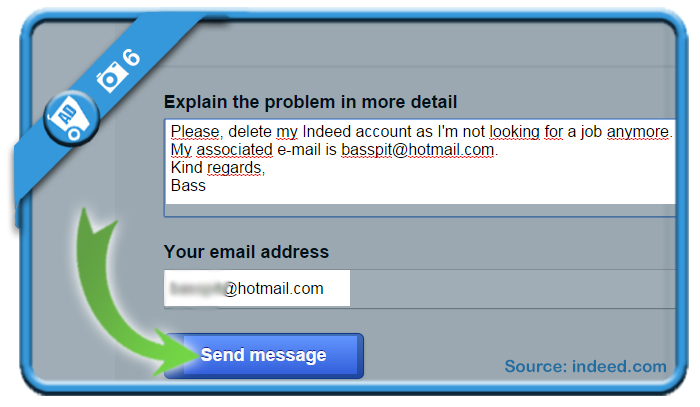 7 

 Confirmation

that a message has been sent.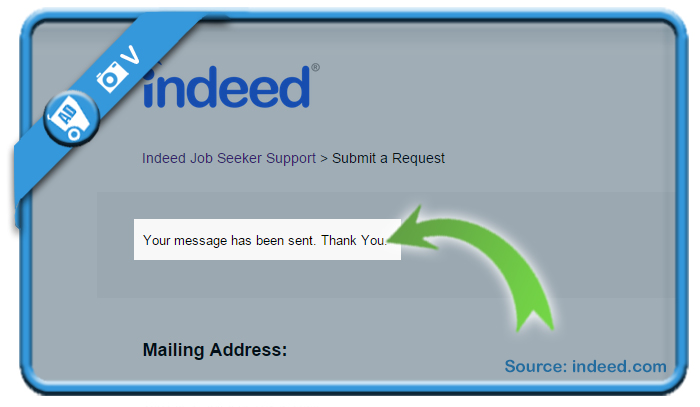 ✅ 

 Congratulations

The same day, you will receive normally (just as I did) a confirmation from the Indeed support team that says that your account has been permanently removed from their database.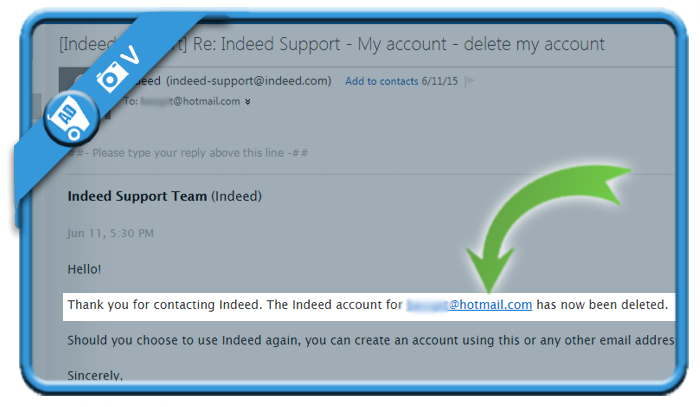 Source screenshots (& special thanks to): Indeed.com | Outlook.com