If you want to remove your account on Hushmail, a web-based email service, you'll see in this manual that you can easily do that in the Settings of your account.
I'll show you below some pictures on how I managed to delete my profile using a desktop computer.
and log in by entering your Hushmail address and password.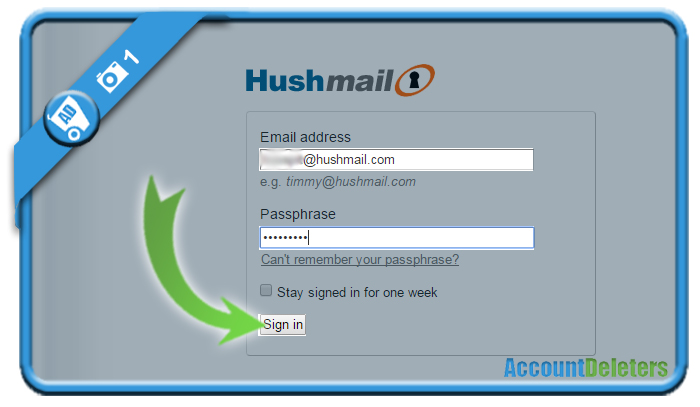 2 

 Select Preferences (right top corner)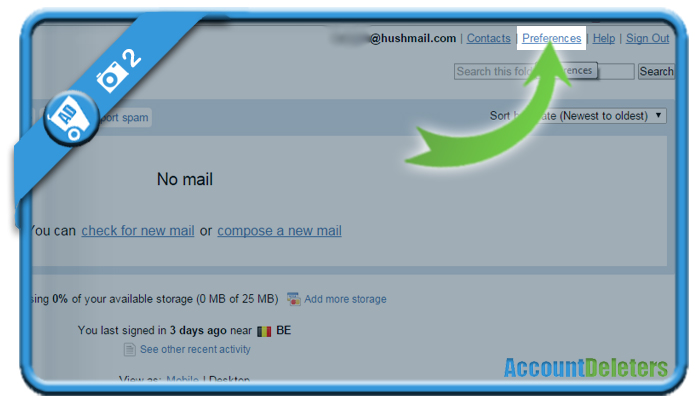 3 

 You'll arrive in the About you tab

Look for the Account type section => You'll find the Close your account link there.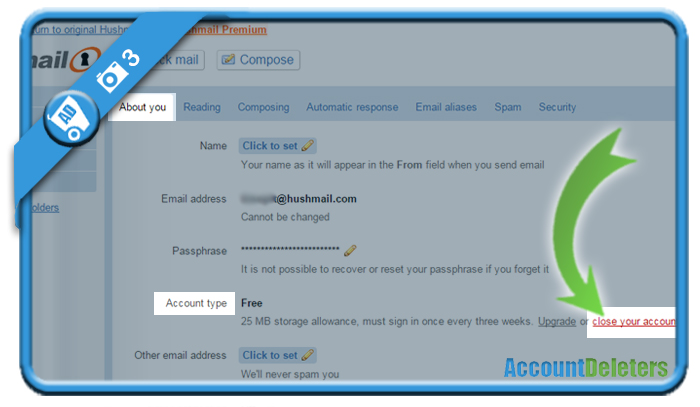 4 

 Last step – Indicate why you want to remove the account

and type in your passphrase to authorize the request for cancellation.

=> Click on the button: Close [email protected] forever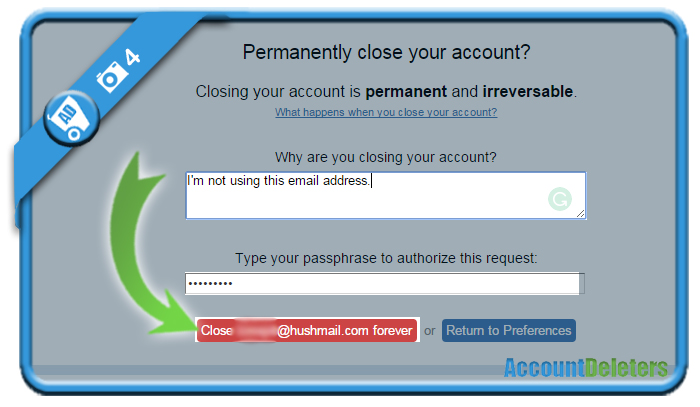 ✅ 

 Result

You'll be logged out automatically and your account has been removed.

*Source (& thanks to): hushmail.com