If you want to remove your account on Fancy, where you can collect and buy stuff that you love, you'll see in this manual that you can easily do that in the Settings of your account.
I'll show you below some pictures on how I managed to delete my profile using a desktop computer.
 1 

 Go to www.fancy.com

and log in by entering your email and password.
 2 

 Click on You (top right corner) > Settings

and select Settings in the menu.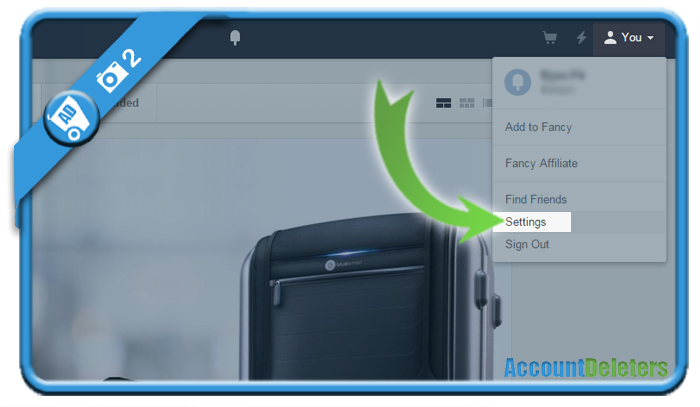 3 

 Scroll down to the bottom of the Edit profile page

and you will notice a Deactivate my account link.
 4 

 Last step – Are you sure you want to close your account?

Choose Okay.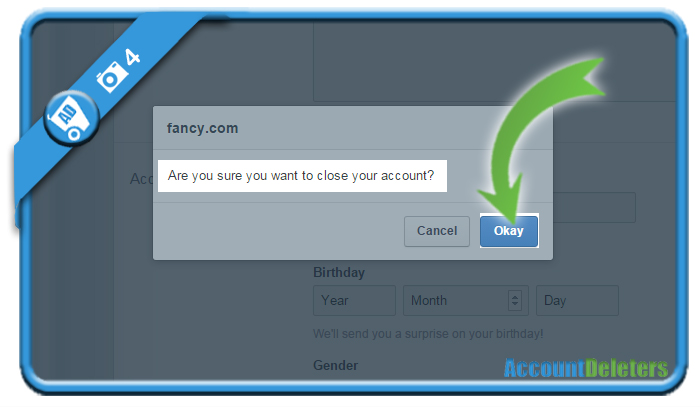 ✅ 

 Result

You'll be logged out automatically and your account has been deleted.

*Source (& thanks to): fancy.com