Glide is a live video messagingapp to send and receive live streaming video. But when you're done using it, you might be considering to close your account. In that case: I can tell you that all it takes, is remove the app from your device.
I'll show you below the 2 steps I've taken to remove my account:
 1 

I've taken contact with the support at [email protected]

but I received from them as an answer: "We are currently working on a tool that will allow you to remove the phone number associated with your account. Once this tool is completed you will have the ability to remove your phone number from our system. I will let you know via email as soon as your account can be removed. In the meantime, please uninstall Glide to avoid receiving any unwanted notifications or messages."

I've added a screenshot as proof: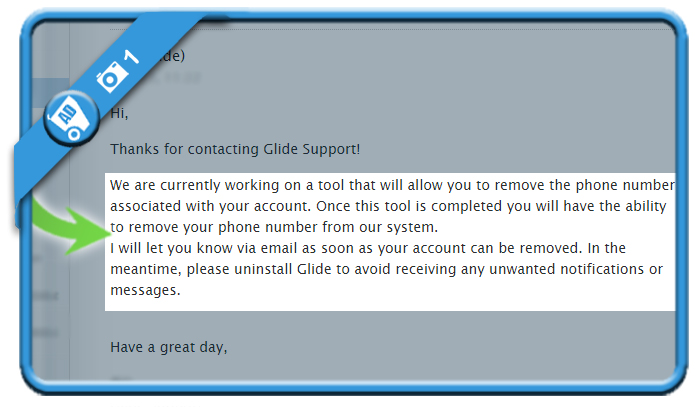 2 

 So let's do what the support told us…

and delete the app from your device (iOs, Android or other) just like you would remove any other app.
 ✅ 

 Result

The Glide app has been removed and you won't receive anymore notifications or messages. It's the best 'solution' to 'cancel your profile' they can offer you at this moment (25/08/2015).

Source (& thanks to): Glide customer support