If you want to remove your account on Xdating, a website specialized in online dating, you can easily do that in the Settings of your account.
I'll show you below how I managed to close my profile permanently using a desktop computer:
 1 

 Go to www.xdating.com

and log in by entering your email address and password on their site.
 2 

 Scroll down to the bottom of the page and choose Help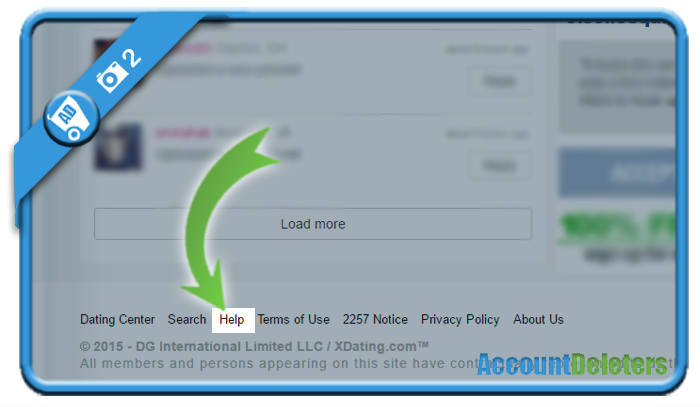 3 

 Scroll down again and click on How can I delete my account?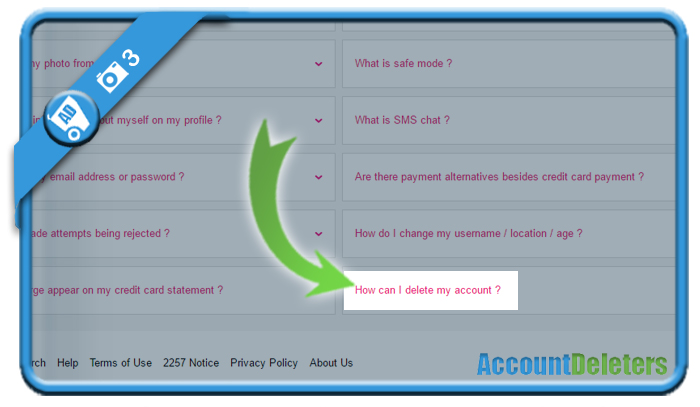 4 

 Fill in a reason for removal (e.g. I'm in a relationship now) and click on delete my account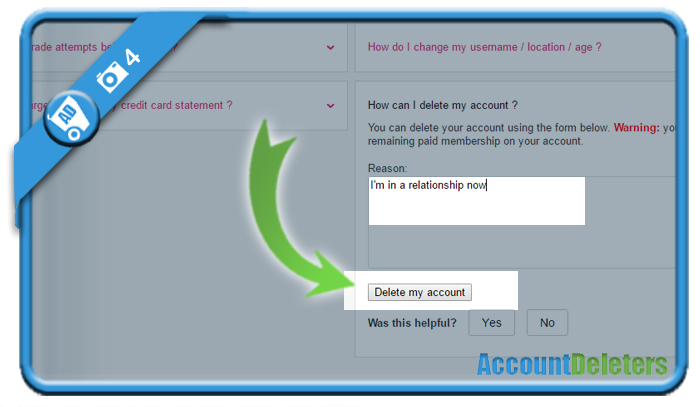 5 

 Last step – Click a 2nd time to confirm that you want to close your account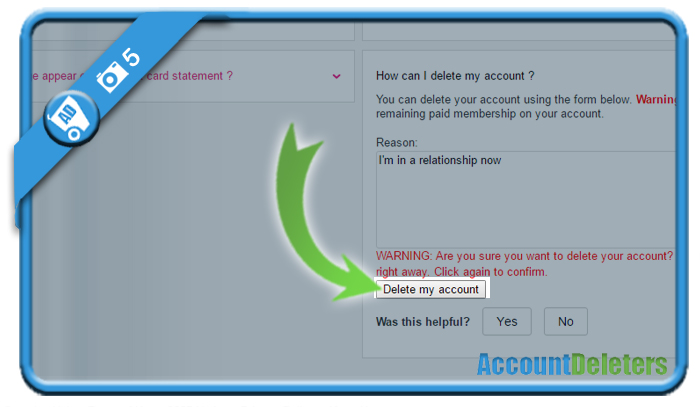 ✅ 

Result

A message will appear:
Your account has been successfully deleted.
=> your account is closed now. Mission accomplished!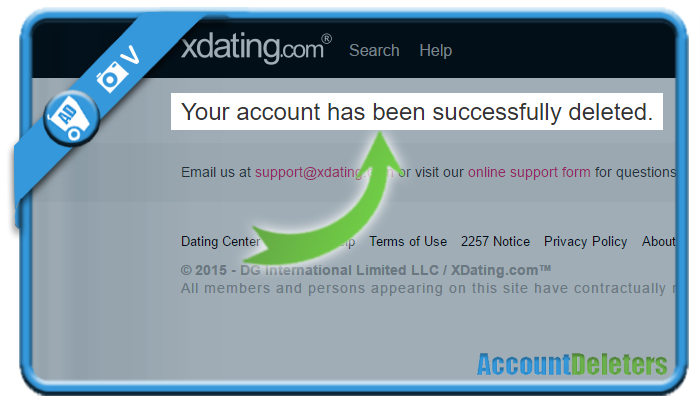 Source (and thanks to): xdating.com