With Flipagram you can create visual stories with the music you love. But when you're not using the service anymore, you might be considering to close your account. In that case: I can tell you that all it takes, is a small email to their Privacy team + a click on the personal link they will email you back.
I'll show you below steps I took to remove myself from their network (and their answer to it):
It's very important that you mention your username + email and say that you want to delete your Flipagram account. Make sure that you send the removal request from the email address that's associated with the account you want to close.
 2 

 They'll send you back a personal removal link

and all you need to do is copy paste the removal link in a new browser screen. (I can't give you the link here because it won't work for you, you need to receive a personal from their privacy by email first. That's why it's so important that you use the associated email address to the account in step 1.)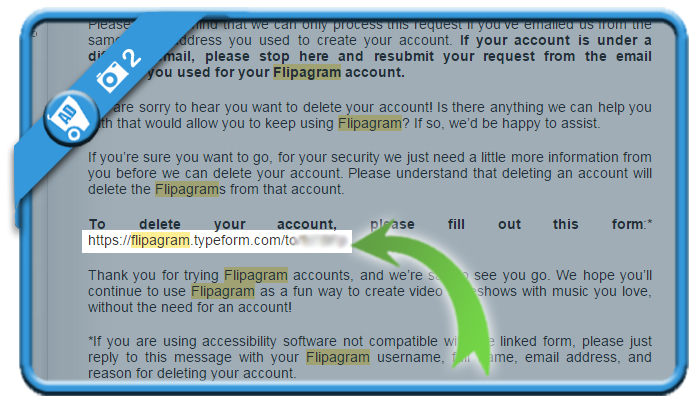 3 

 Choose proceed to delete when you arrive in the form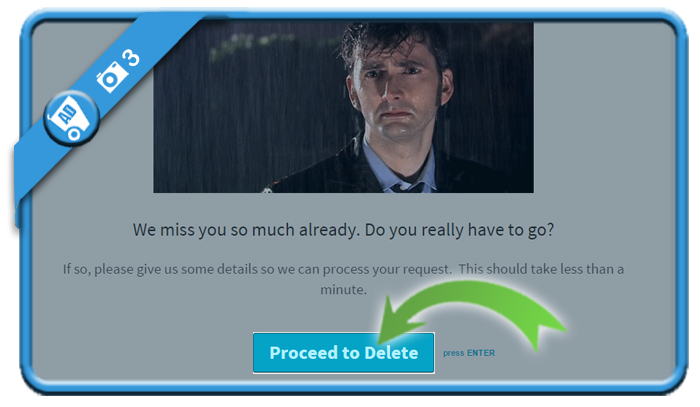 4 

 Fill in the form

You need to fill in 6 fields in the form you'll arrive on:

1 – Your name
2 – email associated to Flipagram
3 – your Flipagram username
4 – Reason for cancellation of the account
5 – Additional feedback/opinion
6 – Confirm the removal (and that you're aware that all your Flipagrams will be deleted with it)
and click on Yes, delete my account + Submit at the end.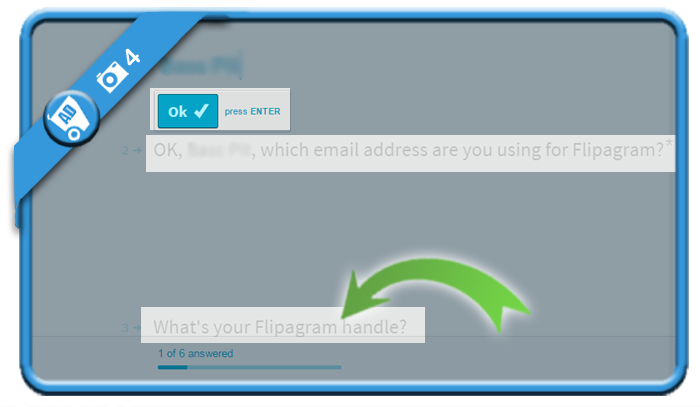 5 

 Final step – Click on again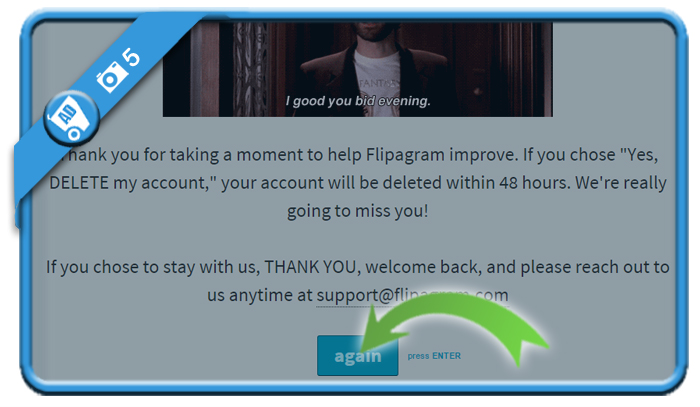 ✅ 

 Result

You'll be redirect to the first page of the form and your account will be – after a check by the Flipagram team and if everything's ok – deleted within 48 hours. You can now also delete the app itself from your device.

Source (& thanks to): customer support of Flipagram