If you want to remove your account on Farmers Only, an online dating website for farmers, cowboys & cowgirls, you can easily do that in the Settings of your account.
I'll show you below how I managed to close my profile using a desktop computer:
 1 

 Go to www.farmersonly.com

and log in by entering your username/email and password on their site.
 2 

 Select Account settings + in the left menu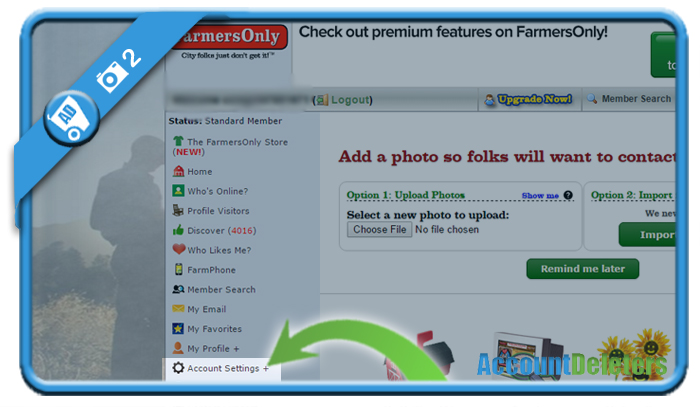 3 

 You'll see now the remove profile option appear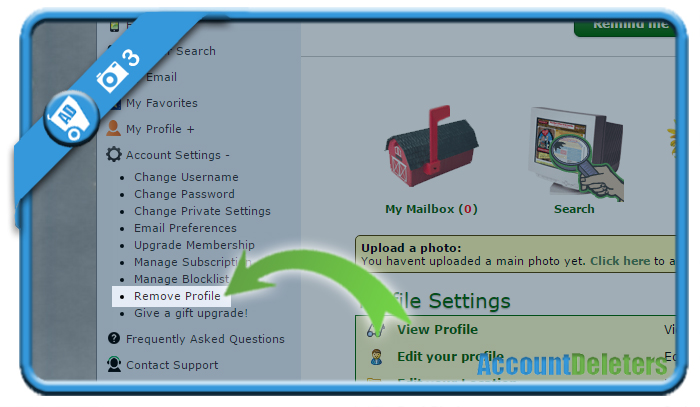 4 

 Last step – Tell them why you want to delete your profile permanently

and click on Remove when you're ready to go.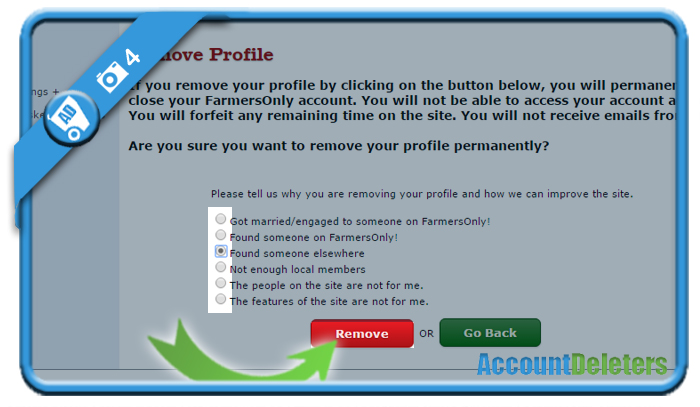 ✅ 

 Result

You'll be redirected to the homepage automatically. Your account has been closed and you're free to go…

*Source (& thanks to): farmersonly.com