If you want to permanently delete your eBay account in a fast way, you came to the right place.
We explain in easy steps and with pictures how to remove your profile:
 1 

Sign in

Sign in to your eBay account by clicking on the green button below.

[button-green url="https://signin.ebay.com" target="_blank" position="left"] Sign in to eBay > [/button-green]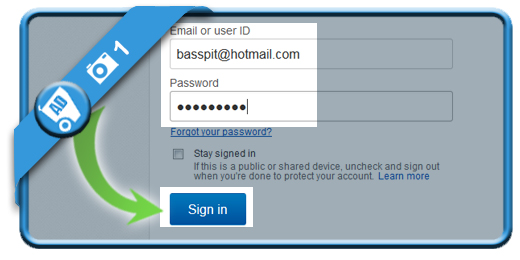 2 

Account settings

You find this option by clicking on "Hi your name" in the left top corner.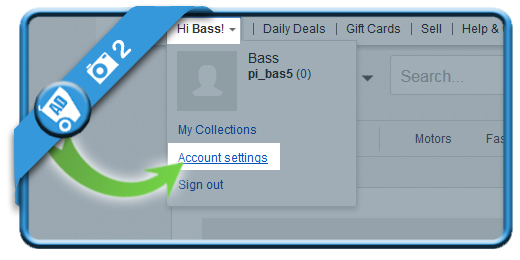 3 

Close my account

is a blue link you'll notice in the right top corner when you arrive in the account settings page.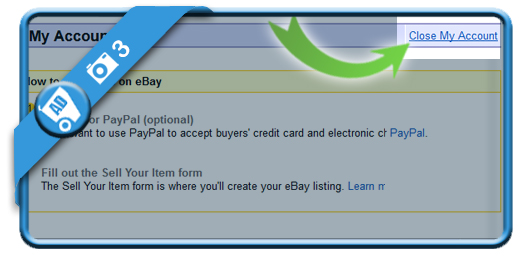 4 

Request to close your account

is a link you'll find when you scroll down. But first you need to make sure all your fees are paid and your account balance is empty, otherwise it won't be able to make a request for removal.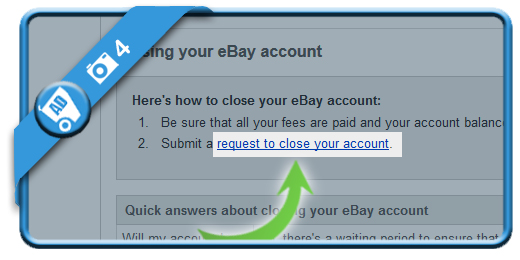 5 

Select a reason

of why you want to close your account. It can be anything.
 6 

Continue

with the procedure and choose the option "No, please close my account".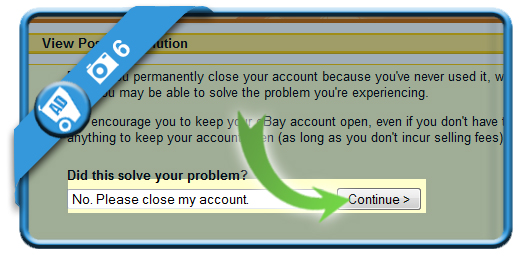 7 

Agree

Read the information on the last page and choose close my account if you're sure that you want to remove it.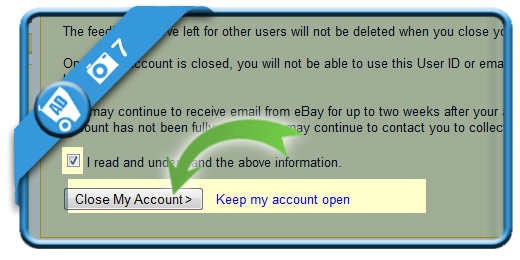 ✅ 

Result

The request for removal has been done now.

eBay requires a waiting period of approximately 7 days before closing your account. During this time, you won't be able to bid, make purchases, list items or change your contact information.

When the waiting period is over, you'll receive an email confirming that your account has been closed.