If you want to remove your account on Datehookup, one of the most popular dating sites in the world, you can easily do that in the Settings of your account.
I'll show you below how I managed to delete my profile using a desktop computer:
 1 

 Go to www.DateHookup.com

and log in by entering your username and password.
 2 

 Scroll down to the footer of the page

and select the Account link.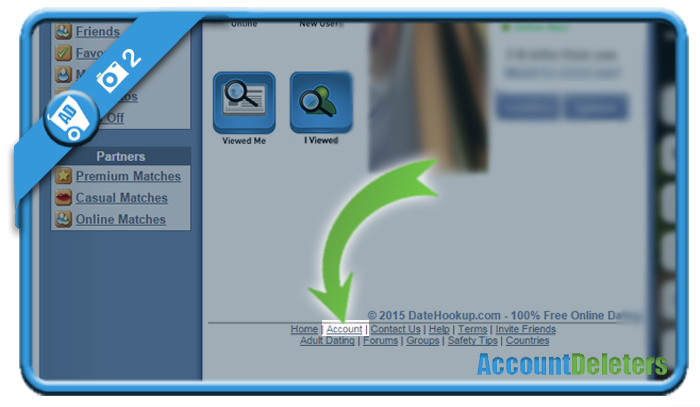 3 

 Scroll down and you will see the Cancel my account link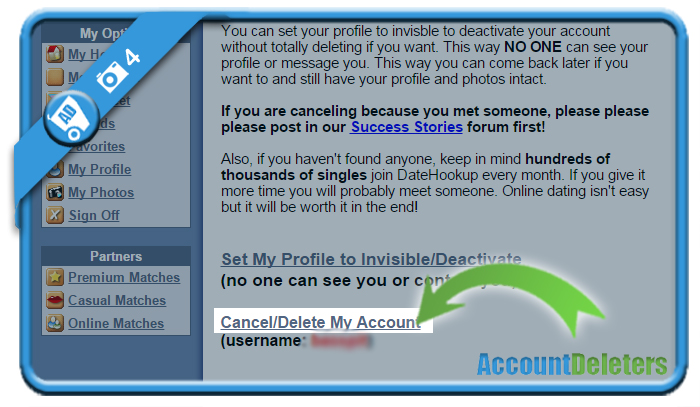 4 

 Now click on: Cancel/Delete my account

to permanently remove your account.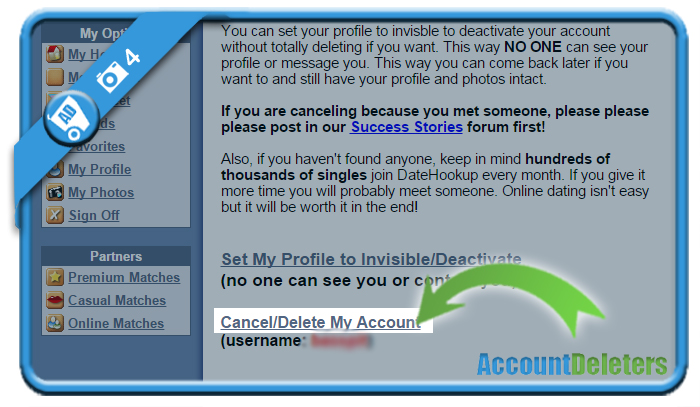 5 

 Confirm that you are 10000% sure that you want to close the account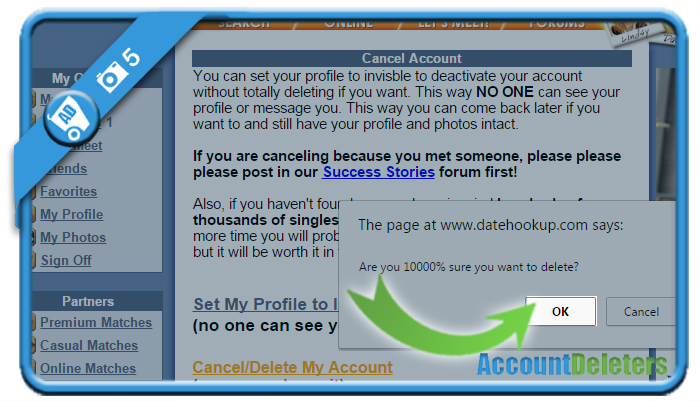 6 

 Last step – Let them know why you are cancelling

(e.g. I met someone somewhere else)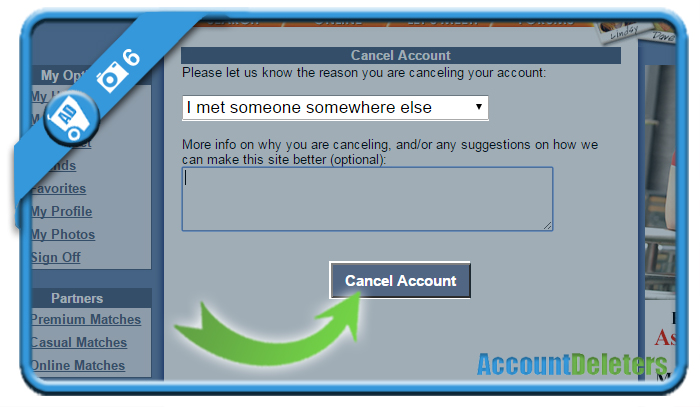 ✅ 

 Result

A message will appear:
Account canceled and deleted!
Mission accomplished!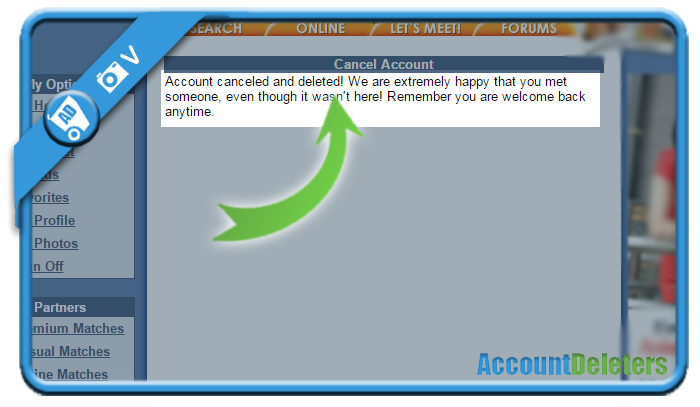 *Source (& thanks to): datehookup.com