If you want to remove your account on Chess.com, a website to learn and play chess on, you'll see in this manual that you can easily do that on the Settings page of your account.
I'll show you below some pictures on how I managed to delete my profile using a desktop computer.
 1 

 Go to chess.com

and login to your account.
 2 

 Select Home > Account

in the right top corner.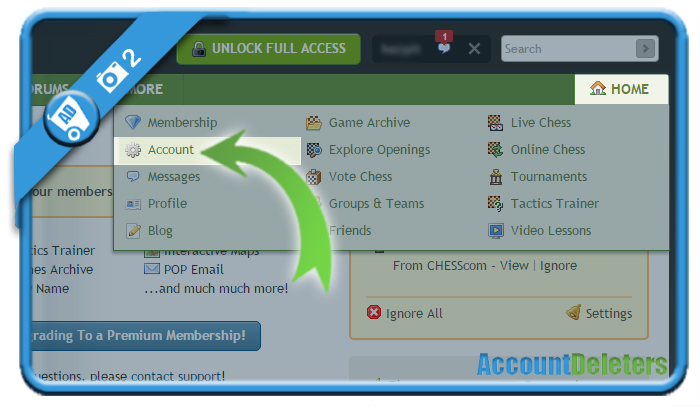 3 

 Scroll down to the bottom

where you will see a link: If you would like to close your account, click here.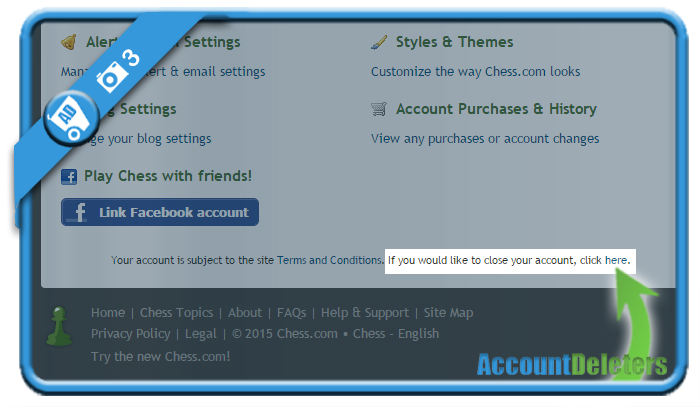 4 

 You'll arrive on the Cancellation page

where all you need to do is fill in a reason for closure (> e.g. I'm not playing chess anymore) and click on the button:
Yes, please cancel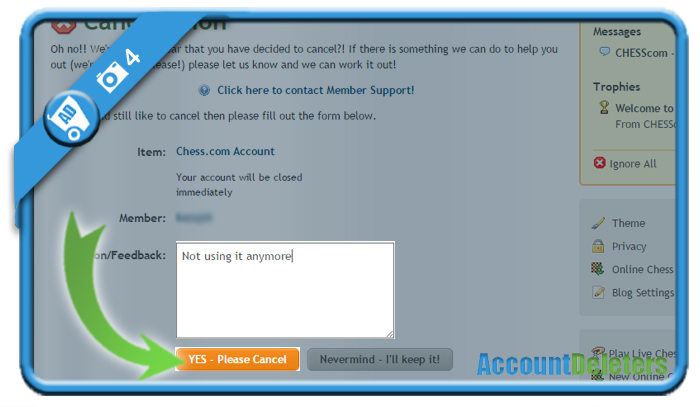 5 

 Last step: Confirm 1 last time that you want to remove it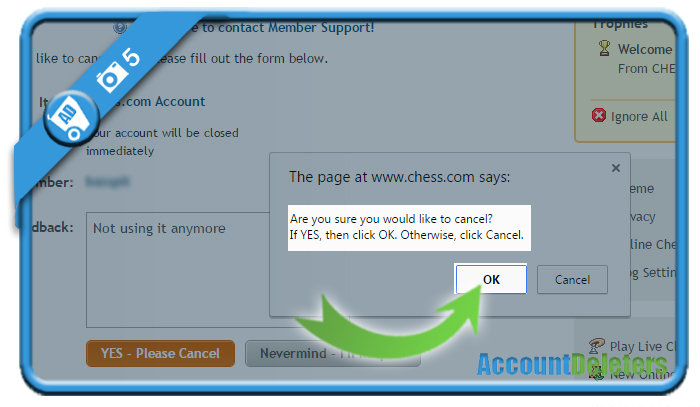 ✅ 

 Result

You'll be redirected automatically to the login page and your account has been closed.

*Source (& thanks to): chess.com