Dailymotion is a very popular video website. But when you're done uploading or watching video's, you might be considering to close your account. In that case: Don't look further, because I'm about to explain how you can do that with a request to the customer care team.
I'll show you below with pictures how I managed to remove my profile on a desktop computer:
 1 

 Open your email account and compose a new email

To: [email protected] (I found the email address on their legal pages)

Subject: Request to remove my account

Message: 

Dear Customer Service of Dailymotion,

I created an account by mistake and would like to see it closed. Can you do that for me please?

The email associated to my account is: [your email]

Thanks in advance to confirm me this removal

Kind regards,

[Your name]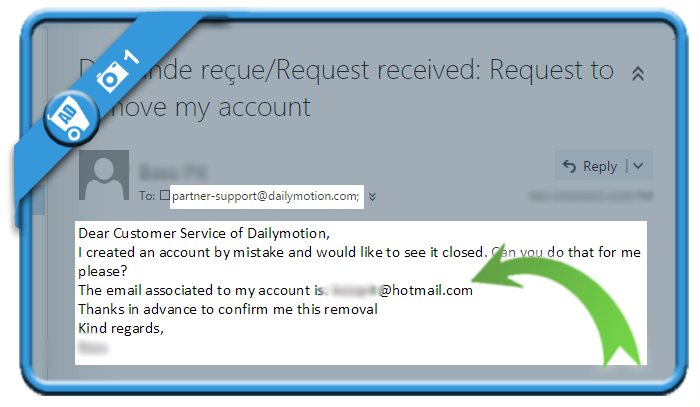 ✅ 

 Result

I had a great customer experience, because already 2 hours after my request, I received an answer that my Dailymotion account has been blocked and deleted (the screenshot is in Dutch because I had a Dutch account, but the result is the same).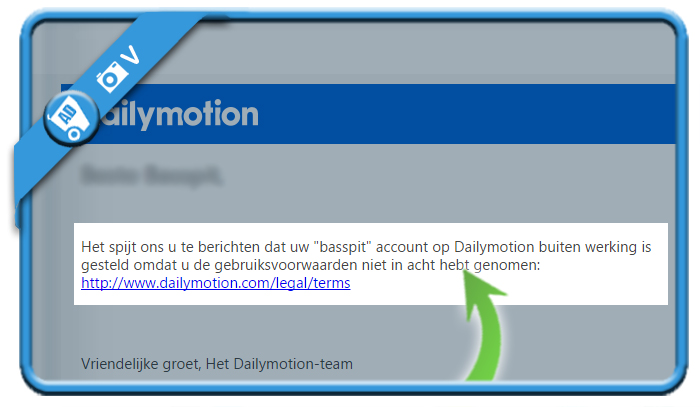 Source screenshots (and thanks to): Dailymotion.com