Shutterfly is one of the biggest sites in the world when it comes to personalized photo books and photo cards. But when you're done creating photo books and want to quit the service, you might be considering to close your account. In that case: Don't look further, because I'm about to explain how you can do that with a simple request to the customer support team.
I'll show you below with pictures how I managed to remove my profile on a desktop computer:
 1 

 Open your email account and compose a new email

Subject: Request to delete my Shutterfly account

Message: 

Dear Customer Service of Shutterfly,
I created an account by mistake and would like to see it closed. Can you do that for me please?
The email associated to my account is: [your email]
Thanks in advance to confirm me this removal
Kind regards,
[Your name]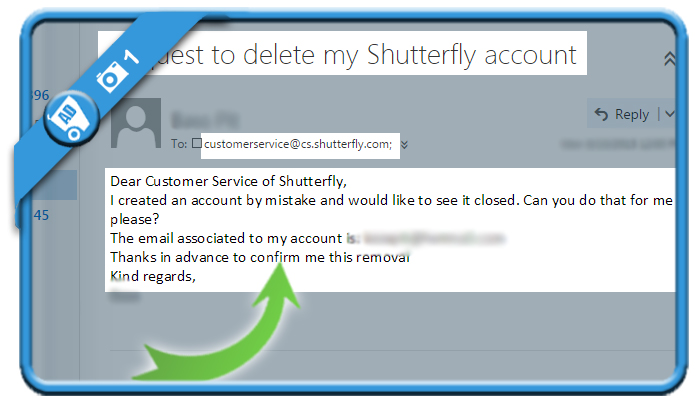 2 

 In a reply, they'll ask for additional data for security reasons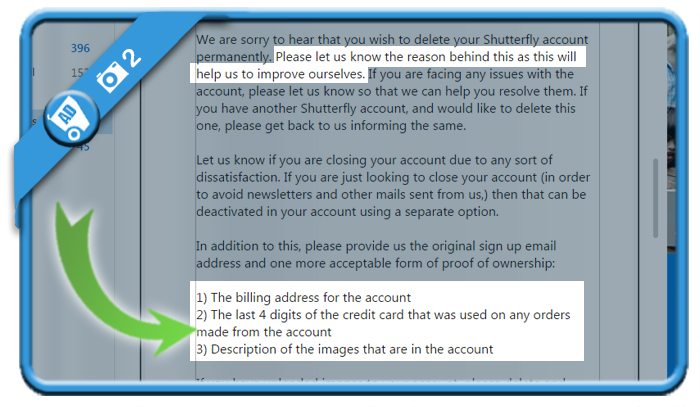 3 

 Provide them the additional data

with an email in this style:

Dear Customer Service,

To respond on the questions in your mail:

–

Original sign up email address:

[your email]


– Name in the account: 

[your name]

– 

Reason for deletion: [e.g. 

I'm just not using the account] 

–

Billing address: 

[your address]

–

Credit card: 

[credit card linked to the account]

–

Images in the account:

 [description of images in the account]

Supposing this information is sufficient to be able to close my account, I thank you in advance.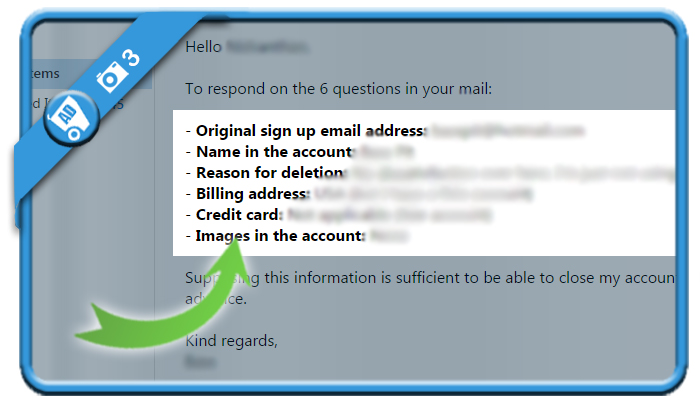 ✅ 

 Result

Asking the customer service to close the account is always harder that a simple delete button, but I must add that the speed and professionalism of the answer of the Shutterfly support easy it up.

In just a few hours my account was closed and I'm quite sure yours will be too.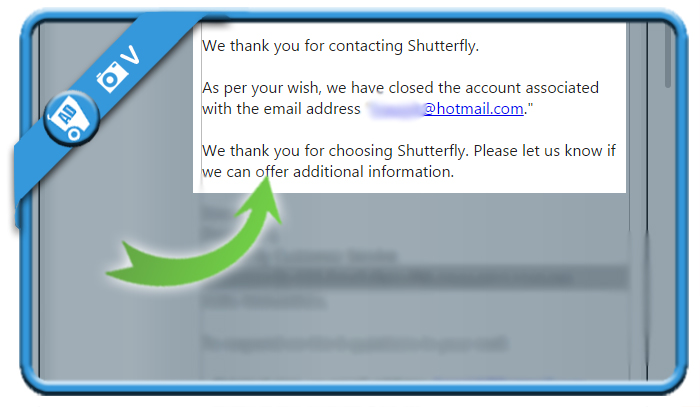 Source screenshots (& thanks to): shutterfly.com