If you want to permanently delete your Craigslist account in a fast way, you came to the right place.
We explain in baby steps and with pictures how to remove your profile:
 0 

 Be aware of the fact

that a Craigslist account cannot be deleted, as mentionned on the Craigslist.org Help page about removing your account.

So what we're going to do in the next steps is make it invisible and unrecognizable..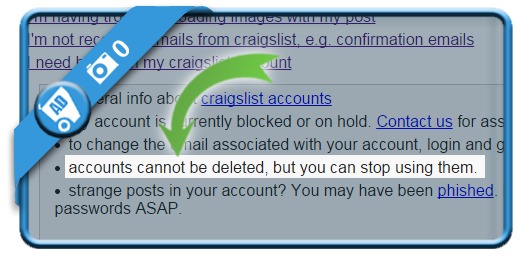 1 

 Log in

using the green button below and entering your email address and password.

[button-green url="https://accounts.craigslist.org/login" target="_blank" position="left"] Open Craigslist sign in page > [/button-green]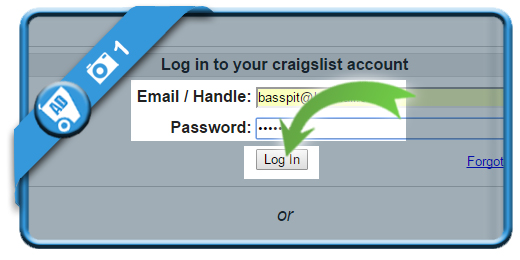 2 

 Settings

is the option you need to find on top of the page now.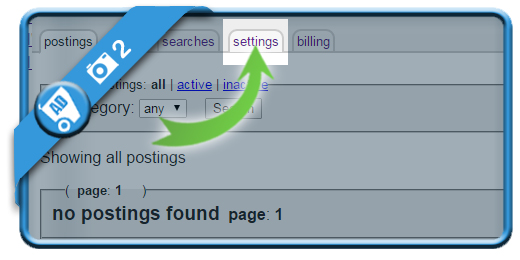 3 

 Change

your email address.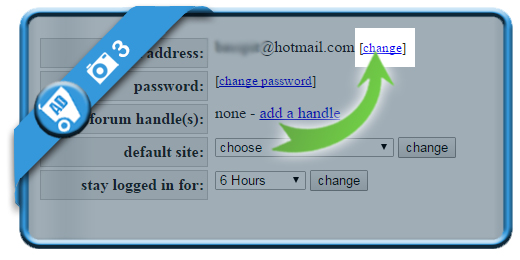 4 

 Fill in an alternative email address

and click on Submit new email address. Fill in an email address that you hardly ever use.
 ✅ 

Result

You won't receive any mails from Craigslist anymore and nobody can find you.

For the rest of it: Do like they say themselves: Stop using it 😉